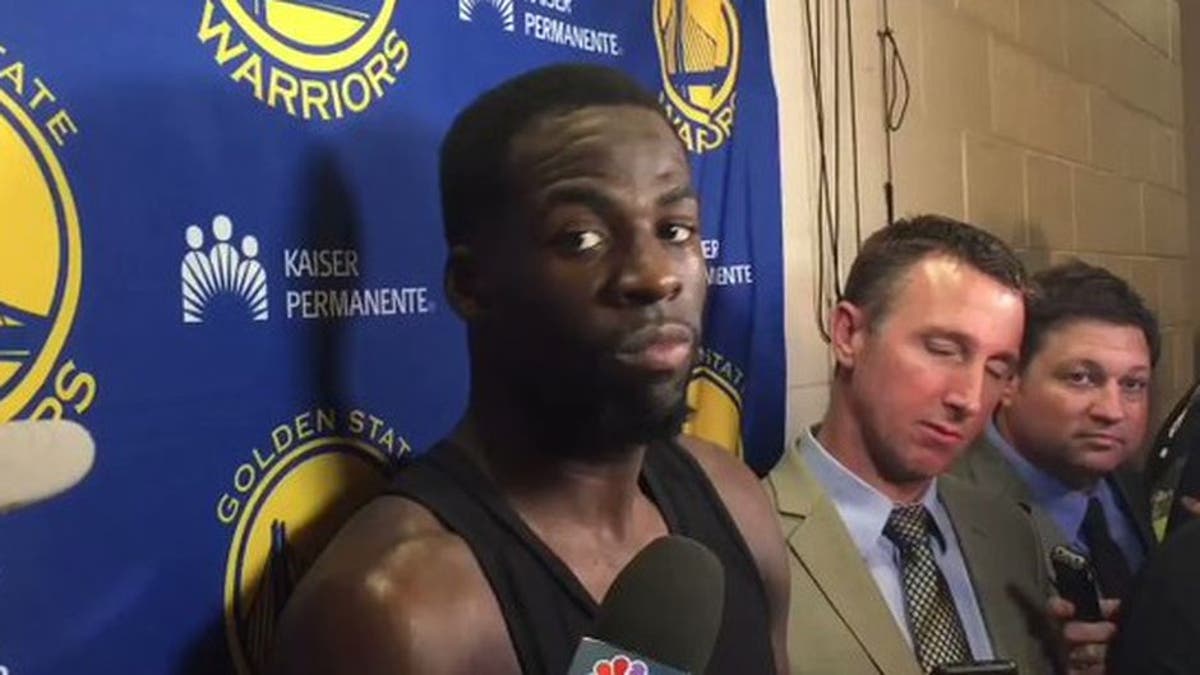 At first glance, it seems only natural to compare Golden State Warriors power forward Draymond Green to Hall of Famer Charles Barkley. Theyre both outspoken on and off the floor and undersized at their position.
But when Green was asked if he is the modern-day Round Mound of Rebound, the All-Star power forward was blunt with his response.
"Hell no," Green said, via ESPN. "I'm the modern-day Draymond Green. [Expletive] no."
Green attributes his volatile personality to his hometown of Saginaw, Mich., and to his family upbringing.
"I was raised by Mary Babers," Green said. "In the Babers family, that's what you do. You speak your mind. It ain't got nothing to do with Chuck.
"I wasn't a Charles Barkley fan growing up. No disrespect to Chuck. He's a great player, but as I got older, I watched his game because I knew he was undersized and the things that he could do, I tried to add some of that stuff to my game. But nah, he didn't influence me at all."
Barkley was named to the All-Star team 11 times during his 16-year career and averaged 22.1 points, 11.7 rebounds and 3.9 assists. But despite his individual excellence, hes considered one of the best players never to have won a title.
Greens individual numbers arent nearly as gaudy (10.2 points, 7.9 rebounds, 7.0 assists this season), but hes the fourth option on the NBAs offensive juggernaut. Hes also one of the most versatile defenders in the league, a part of Barkleys game that wasnt nearly as polished as his offensive ability.