CUP: Who Will Be NASCAR's Next Champion?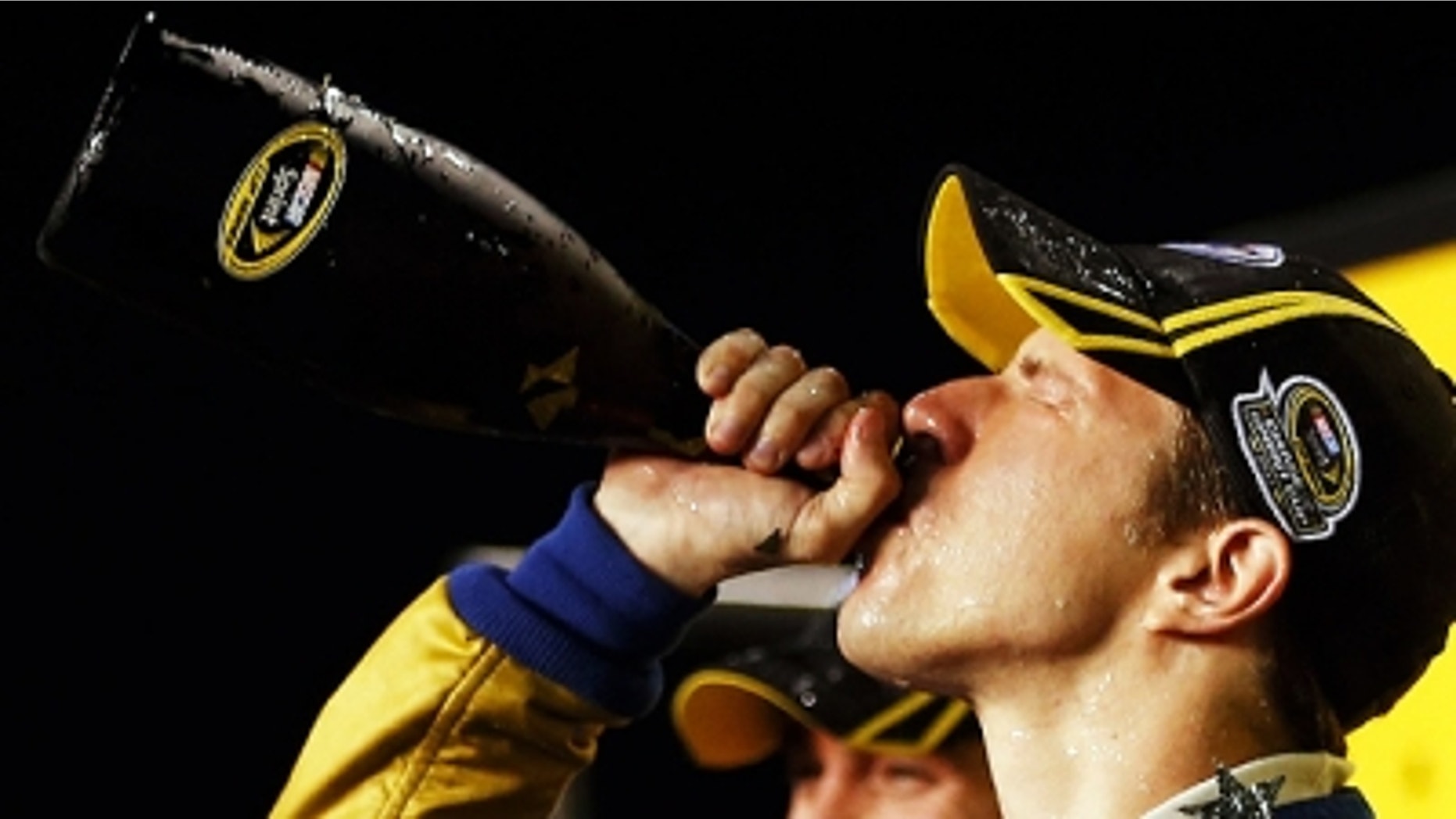 It's go time.
Time for the talk to stop and the racing to begin.
Over the next 10 weeks, the NASCAR Sprint Cup Series will travel from the Midwest to New England, from the Sonoran Desert outside Phoenix to the Florida Keys and half a dozen stops in between in search of a new champion.
Anything can happen in the next 10 races. Tony Stewart proved as much last year.
Any of the 12 drivers in the Chase for the Sprint Cup can win it. To get this far already has been an impressive achievement. All 12 drivers so far have had a combination of speed and execution that makes them legitimate championship contenders.
But the reality is over the next 10 weeks, the 12 drivers will sort themselves out; some will step up, others will fall back. Here's one man's predictions for the 2012 NASCAR Sprint Cup championship.
1. BRAD KESELOWSKI — One of four drivers with at least three victories, Keselowski belongs in the elite group of guys who can win most anywhere. In his last 10 races, Keselowski has one race victory, six top-five and nine top-10 finishes. Those are championship numbers, if he can repeat them in the Chase. Plus, he finished fifth last year in his first Chase. The lessons learned then may help Keselowski give Roger Penske his first NASCAR Sprint Cup championship.
2. DENNY HAMLIN — The conventional wisdom is that the title Hamlin lost in 2010 has made this year ripe for the taking for the Virginia native. And he's certainly had a lot of speed in his Joe Gibbs Racing Toyotas. But he's also been inconsistent: In the last 12 races, Hamlin has two victories and four top-three finishes. In that same span, he's had five finishes of 25th or worse, which he can ill afford in the Chase.
3. JIMMIE JOHNSON — The five-time champion has repeatedly made fools of people who've bet against him and he could do it again this season. His biggest challenge might be Talladega, given that he has DNFs at all three restrictor-plate races run so far this year. Regardless, Johnson is confident and his team is the best in the business.
4. CLINT BOWYER — Right now, Bowyer is playing with house money. With two race victories and the No. 6 Chase seed, he's already had a stellar first season with Michael Waltrip Racing that exceeded most expectations. And he's got some really good tracks in the Chase.
5. KASEY KAHNE — After a disastrous start to the season, Kahne came on strong and should be a force to be reckoned with in the Chase. Last year, only Tony Stewart and Carl Edwards had more points in the last 10 races of the year.
6. TONY STEWART — Last year Stewart did something no one could have possibly predicted, winning five of the 10 Chase races. While that performance was incredible, it's also something that probably can't be duplicated — even by Stewart.
7. JEFF GORDON — Make no mistake about it, Gordon and the No. 24 Hendrick Motorsports did a phenomenal job to even make it into the Chase. But the Chase format has never favored Gordon's style and this year is no exception.
8. GREG BIFFLE — While Biffle has led the points for most of the season, in recent weeks his Roush Fenway Racing Ford has lacked the speed of, say, Jimmie Johnson and Denny Hamlin. Unless that improves, Biffle will be hard pressed to win a championship.
9. DALE EARNHARDT JR. — Sorry, Junior Nation. Earnhardt has had the best year of his career so far, but winning in the Chase probably will require winning races, which hasn't happened much since Earnhardt joined Hendrick Motorsports.
10. MARTIN TRUEX JR. — It's been a magical year for Michael Waltrip Racing, with Truex and Clint Bowyer both in the Chase. But I think Truex is a year away from making a serious championship bid with this team.
11. MATT KENSETH — Certainly, Kenseth is a capable racer, but the performance of the Roush Fenway Racing Fords has dropped off in relation to the front-runners lately. And then there's that lame-duck thing.
12. KEVIN HARVICK — Now that he has crew chief Gil Martin back, Harvick is running better. But Richard Childress Racing hasn't won a race this season and has not gotten close to winning in a very long time.
Tom Jensen is the Editor in Chief of SPEED.com, Senior NASCAR Editor at RACER and a contributing Editor for TruckSeries.com. You can follow him online at twitter.com/tomjensen100.