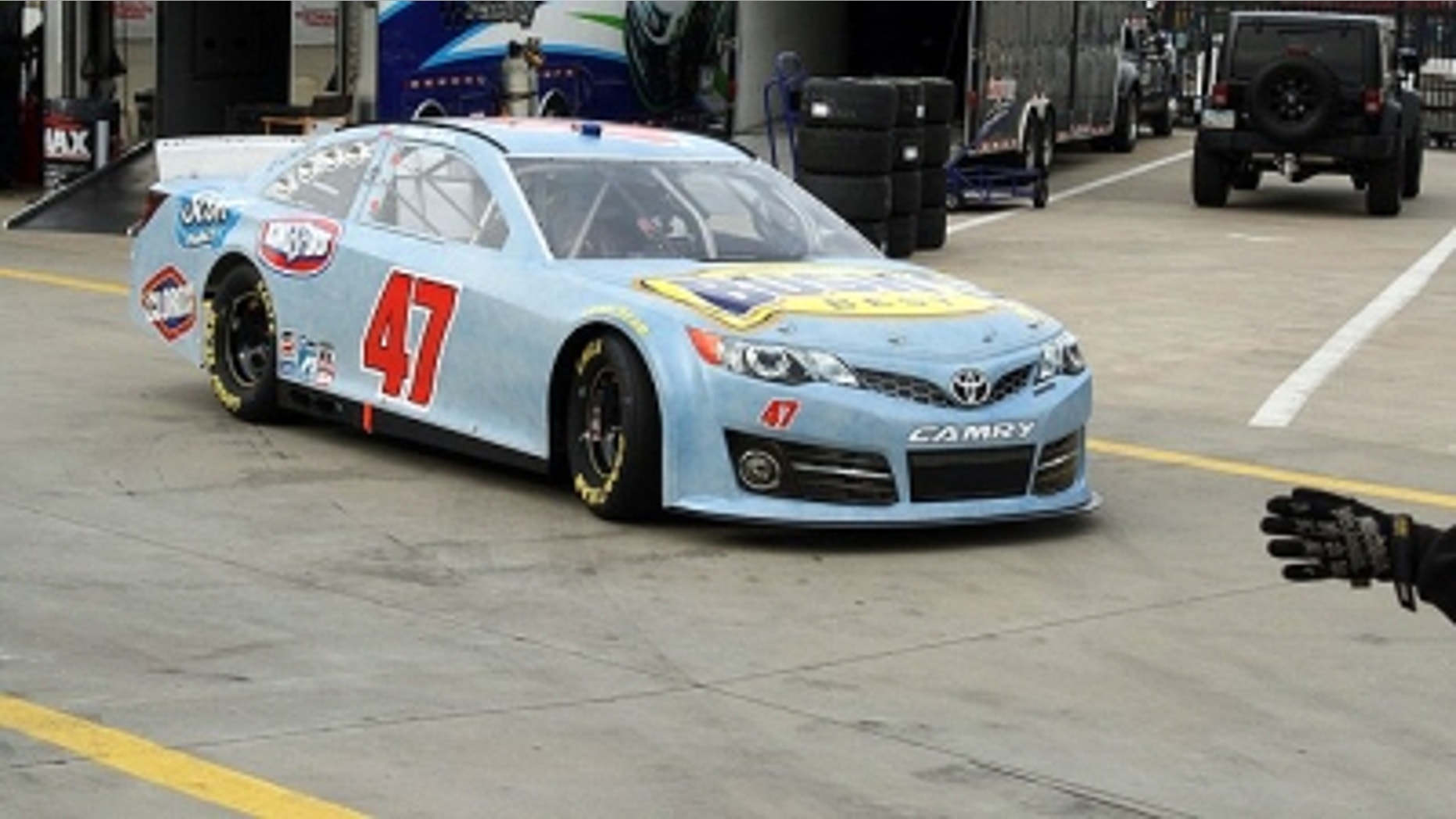 In a few weeks, NASCAR's much-discussed Gen-Six Sprint Cup car will officially debut at Daytona International Speedway.
The last time NASCAR unveiled a "new" race car model was 2007 with the debut of the Car of Tomorrow. It was not greeted with universal acclaim – to say the least. Tony Stewart called it a flying brick. The car's rear wing, which eventually disappeared, was seen as a goofy addition.
Some drivers hated the new car from the very beginning and didn't adjust to it well. Others accepted the challenge and conquered the new parameters.
Jimmie Johnson's Hendrick Motorsports team picked up the baton quickly. He won 10 races that season and logged a second straight championship.
What of the new car? Will it produce the same love-hate relationship in the garage?
"Each team is going to be different in their views of how they make it all work for them," said Bobby Labonte. "Hopefully, I won't turn a bitter eye to it and say I can't stand something about it. You've got to keep working at it and find things that make your car better, whether it's the metal of the car or the stuff that goes in it.
"If you look at it through a positive glass, you say we're going to make it the best we can. I think I'm excited about it. At times, I said the old car wouldn't turn in a 40-acre field, but I've said that about my Late Model Stock at Caraway Speedway, too. I think that's just nature."
Labonte said early runs in the car make it feel similar to the previous model.
"I feel like it's comparable to last year," he said. "I can't say there's a huge difference in a lot of ways. It's going to be different now than it will be in six months. It will change a little as it goes. When I drive it, it feels like a normal thing, not like a big change."
David Ragan said the proper attitude is a key.
"You have to have a good attitude about it," he said. "Certainly, every car is going to drive differently. If you go into it with a bad attitude, it's going to be tough to overcome that. I think some guys had the wrong attitude going into the COT inception.
"You'll see some guys and teams adapt to it better than others. I think a lot of it has to do with how the team and the manufacturer adapt to it. Some of the stuff, you're guessing on the direction, the aero platform, what changes are going to be important.
"You're going to have some teams figure out some trade secrets before others. That will make their drivers enjoy it better, and they'll be a little faster. Others will be behind the 8-ball. Their drivers are going to be frustrated because they can't go as fast."
Brian Pattie, crew chief for Clint Bowyer, said the best teams will rise to the top – eventually.
"I foresee the same teams running up front just because of the development and the amount of money available to devote to wind tunnel, computer simulations and track testing," he said. "I think the same guys will run well, and if they don't, they'll put the same amount of money toward seeing that they do."
Mike Hembree is NASCAR Editor for SPEED.com and has been covering motorsports for 31 years. He is a six-time winner of the National Motorsports Press Association Writer of the Year Award.