CUP: Johnson Seeking Return To Top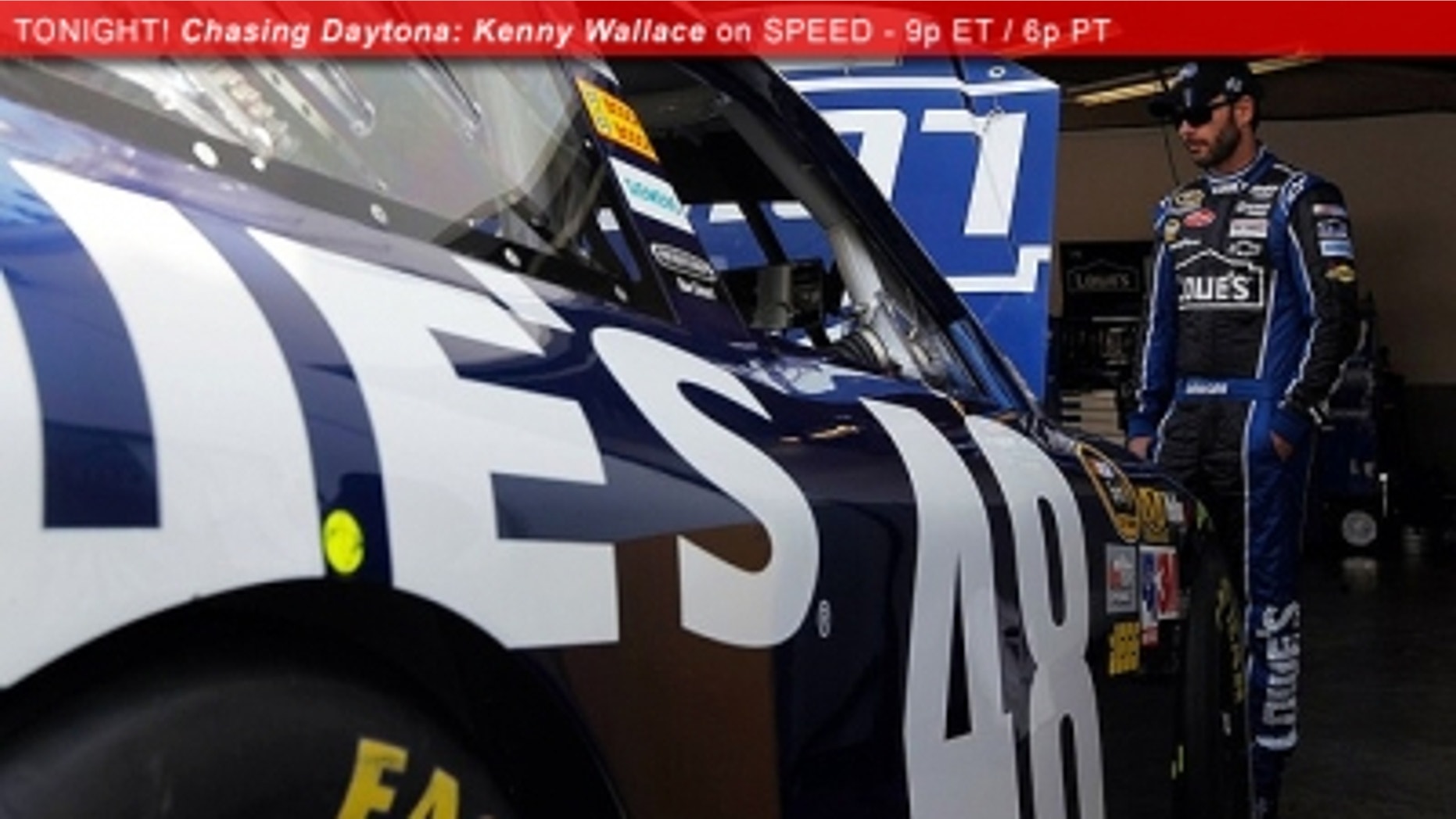 Even after a year in which he fell short of winning the Sprint Cup championship, Jimmie Johnson floats easily in the spotlight in the days leading to the start of another season.
Johnson watched Tony Stewart outduel Carl Edwards last year to win the title, one Johnson had held for five straight seasons. Johnson finished sixth in points, winning only two races.
Yet a recent news media poll listed Johnson as the favorite to win this year's championship, emphasizing once more the quality of equipment consistently produced at Hendrick Motorsports – and the respect Johnson's recent record has earned.
The search for Johnson's sixth title – and the rest of the field's pursuit of Stewart's championship – will begin Sunday in the traditional season opener, the Daytona 500.
The run will last for 36 races, including the final 10 in the Chase for the Sprint Cup. Over that grind, NASCAR drivers will compete from coast to coast and border to border, on monster tracks like Daytona, on bullrings like Martinsville and Bristol and on road courses in New York and California.
It's one of the most punishing schedules in all of professional sports, and only the strong survive.
"I am excited to get to work," Johnson said. "I really enjoyed my off-season. I took the time I needed personally to get ready for the season. We've been testing quite a bit already. We have seen some great progress."
Picking favorites often is risky business in this business, but it seems safe to say that most of the normal suspects will be at or near the top when the Chase field is completed 26 races into the schedule.
Team owner Rick Hendrick said in the preseason his goal is to put all four of his drivers – Dale Earnhardt Jr., Jeff Gordon, Kasey Kahne and Johnson – in the Chase, and chances are at least three will make it.
Roush Fenway Racing looks stronger this season, having trimmed its Sprint Cup roster from four drivers to three – Matt Kenseth, Greg Biffle and Edwards. Kenseth and Edwards made the Chase last season, and Biffle is looking to rebound from a down year.
At Stewart-Haas Racing, team owner Stewart hopes to put driver Stewart and driver Ryan Newman in the Chase again with new personnel directing operations at the shop.
Kyle Busch, Denny Hamlin and Joey Logano will be attempting to make Joe Gibbs Racing a force at the front again after a disappointing 2011. There also were significant changes at Richard Childress Racing, where Kevin Harvick will be shooting for his first title after finishing third in the past two seasons.
Administrative personnel at Chip Ganassi Racing were changed during the off-season after a woeful 2011, giving drivers Juan Pablo Montoya and Jamie McMurray hope to challenge for Chase spots this year.
AJ Allmendinger replaces the departed Kurt Busch at Penske Racing, joining Brad Keselowski on the circuit's Dodge team. And Clint Bowyer is new at Michael Waltrip Racing, where he and holdover Martin Truex Jr. will run full Cup schedules while Mark Martin races a 25-event schedule.
Danica Patrick joins the Sprint Cup tour for a 10-race schedule, starting with Sunday's Daytona 500.
Kurt Busch will be driving for Phoenix Racing after departing Penske and will be a topic of interest as he tries to restore his career with a smaller team.
Mike Hembree is NASCAR Editor for SPEED.com and has been covering motorsports for 30 years. He is a six-time winner of the National Motorsports Press Association Writer of the Year Award.