Cowboys acquire Brandin Cooks from Texans, adding more firepower to potent offense
Cooks was the Texans' leading receiver last year
The Dallas Cowboys made a trade for a key wide receiver to help bolster the offense on Sunday.
The Cowboys acquired Brandin Cooks from the Houston Texans for a fifth-round draft pick in 2023 and a sixth-round pick in 2024.
The trade comes after Cooks expressed his unhappiness with the franchise and made clear he didn't want to be part of a rebuild.
CLICK HERE FOR MORE SPORTS COVERAGE ON FOXNEWS.COM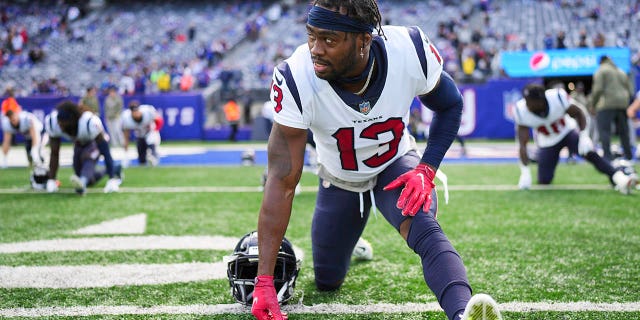 "My mind's not there. I'm not looking at it as far as being a part of a rebuild, however that looks. That's why I trust my camp and my representation to be able to get a map from here to there and to see what that looks like to be a part of something that has a trusted plan," he told reporters in January, adding, "I'm not going into the offseason thinking I want to be a part of a rebuild."
Cooks led the Texans with 57 catches for 699 yards in 13 games during the 2022 season. He had three touchdown catches as well. He signed a contract extension before the 2022 season, but Houston only mustered up three wins in 2022 and have the No. 2 pick in the NFL Draft.
EX-PACKERS PLAYER RIPS JETS PURSUIT OF AARON RODGERS: 'YA'LL AIN'T GOING TO NO SUPER BOWL'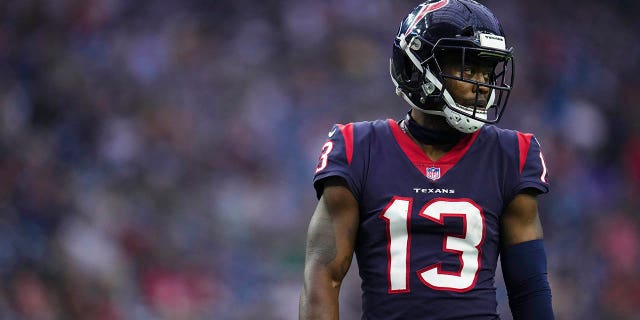 The wide receiver is under contract through the 2024 season. He will reportedly earn $18 million in 2023.
"Beyond blessed and can't wait to go be special for the star! Very thankful for the Jones family for this opportunity for my family and I," the wide receiver told ESPN.
Cooks is set to add some firepower to the Dallas offense after trading Amari Cooper to the Cleveland Browns last season and failing to adequately replace the dynamic receiver. Cooks will line up with CeeDee Lamb on the offense.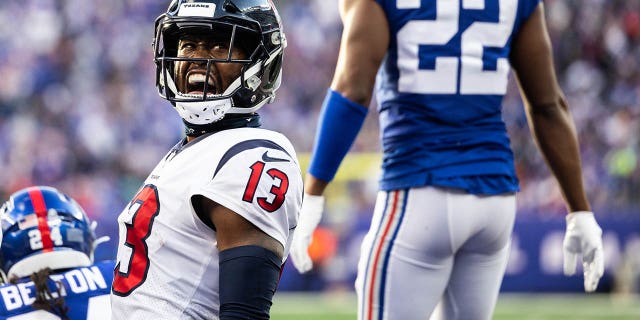 CLICK HERE TO GET THE FOX NEWS APP
Dallas was fourth in points scored and 11th in yards gained in 2022. The team failed to get past the divisional round of the playoffs for the second consecutive year.