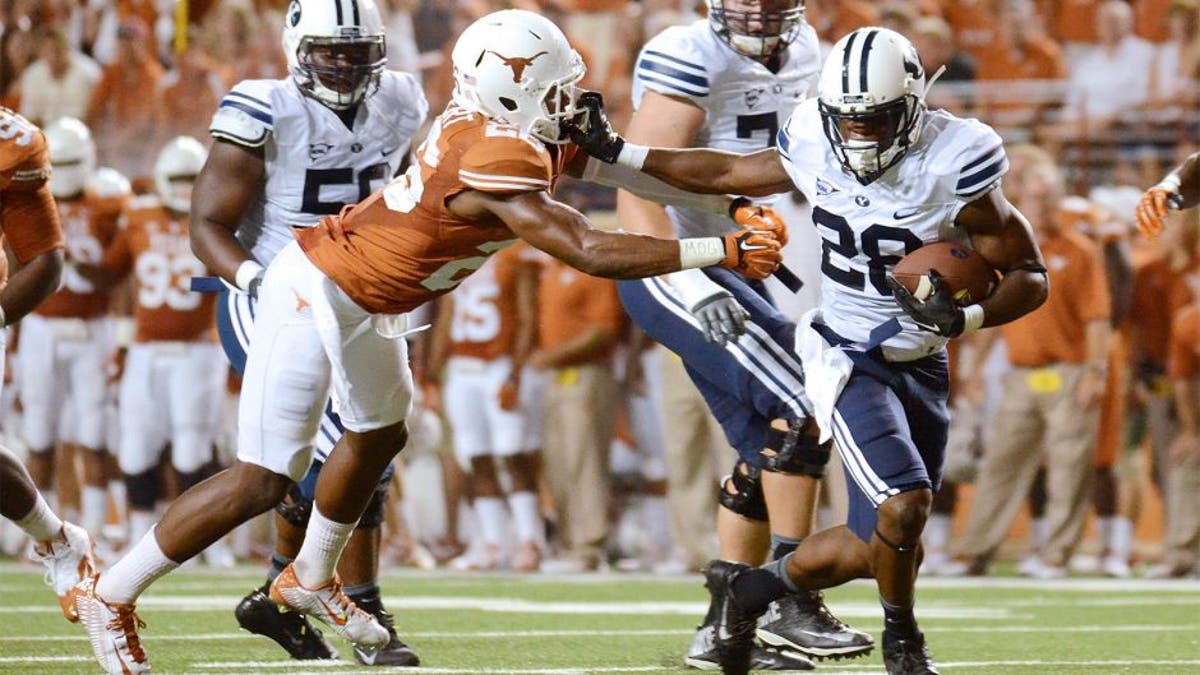 Adam Hine will be a welcomed addition into the Cougar backfield. Brendan Maloney USA Today Sports
After a daunting beginning to the season, BYU is finally seeing the benefits of not playing in a conference. As SEC, Big 12 and ACC schools are all gearing up for tough stretch runs, the Cougars have a mini-vacation late in October.
On Saturday, they crushed hapless Wagner by a 70-6 count. This week, they are on a bye, and the injury-riddled Cougars hope to return some key cogs afterwards.
Adam Hine is at the top of the team's wish list.
"We're hopeful he'll be back for San Jose," Mendenhall said. "Man, we're hopeful a lot of guys will be back for San Jose. To ask me now and to say who's coming back, I don't know yet. In fact, next Monday I might not know. We're hopeful we can take a healthy team there."
Fellow tailback Algernon Brown was injured scoring a touchdown in the win over Wagner, but he seems like he should be available moving forward.
(h/t Deseret Morning News)