Chicago Bears Add Cornerback K'Waun Williams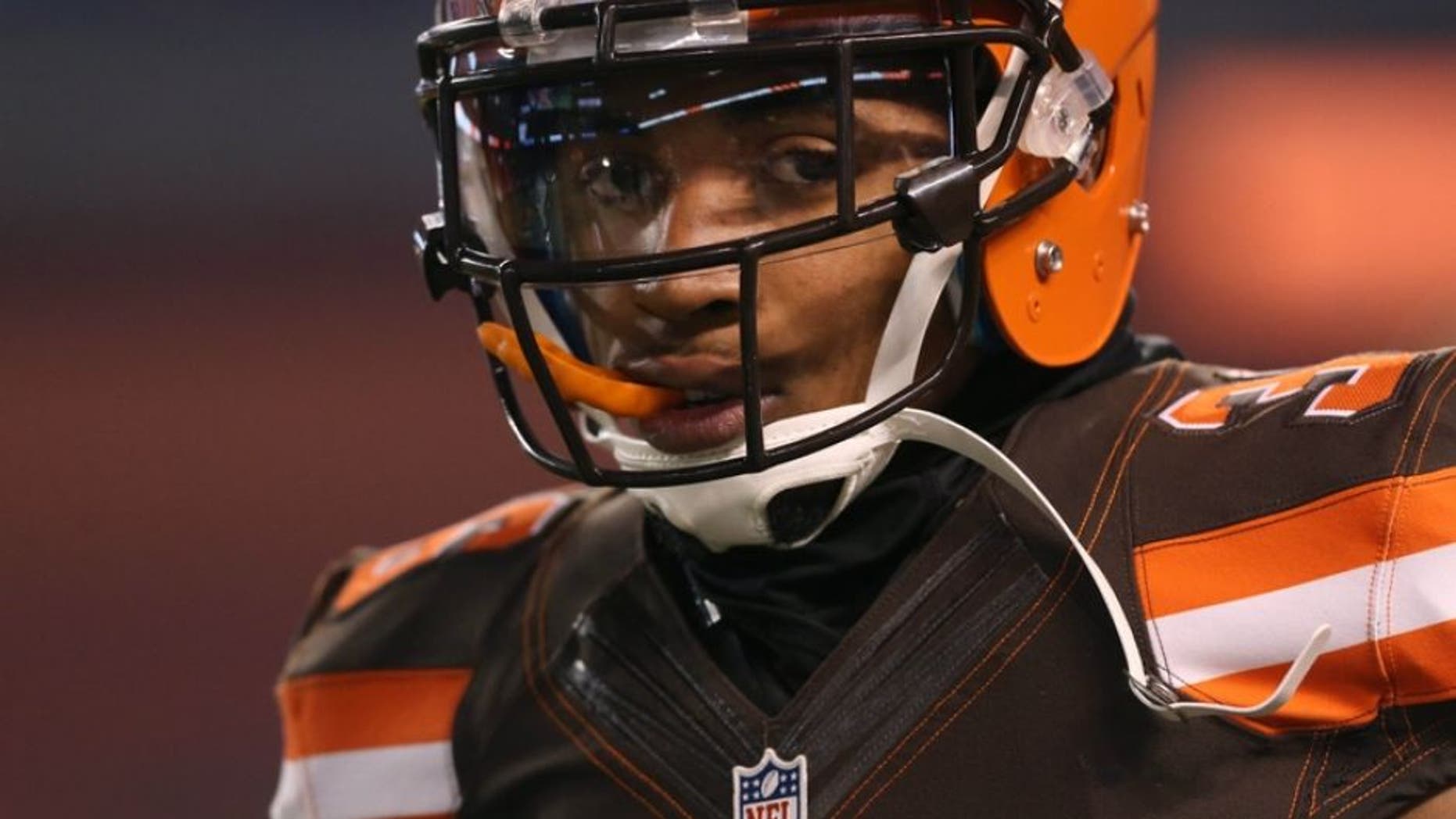 The Chicago Bears were awarded veteran nickel cornerback K'Waun Williams after he fell out of favor with the Cleveland Browns.
The Chicago Bears secondary could use a break or two after a rough preseason. That break may have come in the form of veteran cornerback K'waun Williams. The Bears were awarded their waiver claim on Williams after the Cleveland Browns released him.
Williams fell out of favor with the Browns after a dispute about his ankle injury, leading to a 2-game suspension from the Browns. The Chicago Tribune's Brad Biggs described the situation that led to his demise in Cleveland:
Williams will have to pass a physical to land a roster spot on the Bears, who would have to make a corresponding roster move to open a spot for him.
If Williams passes the physical, the Bears will add a veteran cornerback who's appeared in 26 games over the past two seasons with the Browns. The 5'9″, 183 pound Williams contributed 60 tackles, 2 sacks, 10 passes defended and 3 forced fumbles while starting as the Browns nickelback.
Bears GM Ryan Pace caught a big break landing Williams on waivers since many believed that the Browns could have traded him for a late-round pick. Williams still has a year remaining on his rookie deal which will pay him $600k this season. He's a restricted free agent, so the Bears can control his rights for two seasons without giving up any assets.
Given the injuries to presumed starters Kyle Fuller (knee), Tracy Porter (concussion) and Bryce Callahan (hamstring), Williams should be able to jump into the mix and become an immediate contributor to the Bears secondary. Let's hope he's healthy enough to jump into the mix.