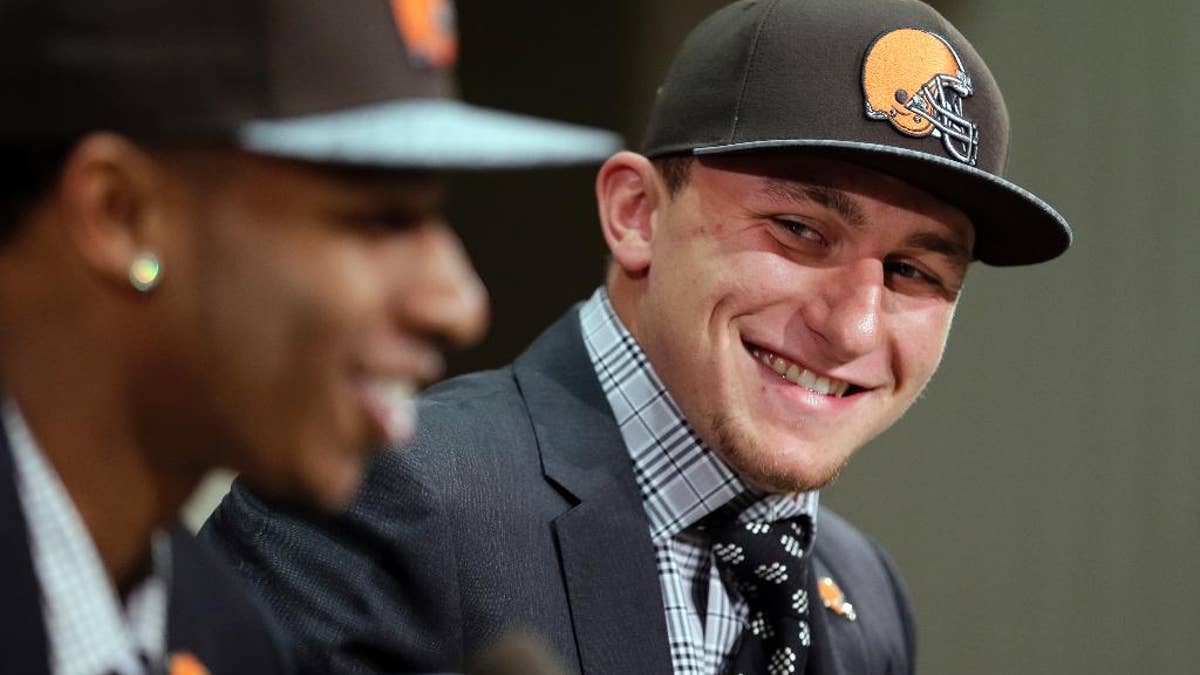 CANTON, Ohio – Cleveland owner Jimmy Haslam says the Browns have told Johnny Manziel to start acting "like a backup quarterback."
The Browns selected Manziel, Texas A&M's electrifying star quarterback, in the first round of the NFL draft. Haslam praised Manziel for being an "ultra-competitor" but reiterated that Brian Hoyer is the team's starting quarterback and Manziel will have to beat out the veteran in training camp.
Haslam made it clear that Manziel "is not the starter. Johnny's the backup."
Haslam says the team was not scared off by the celebrity that comes along with Manziel. He said the Browns told Manziel "this is not Hollywood" and that he'll have to come to Cleveland ready to work hard.
Haslam also refuted a report the team initially sent in a draft card with Louisville quarterback Teddy Bridgewater's name on it.
Haslam told The Associated Press that the report was "crazy" and "nuts."
___
AP NFL website: www.pro32.ap.org and www.twitter.com/AP_NFL