Broncos' Anderson has zero doubts he can be a workhorse back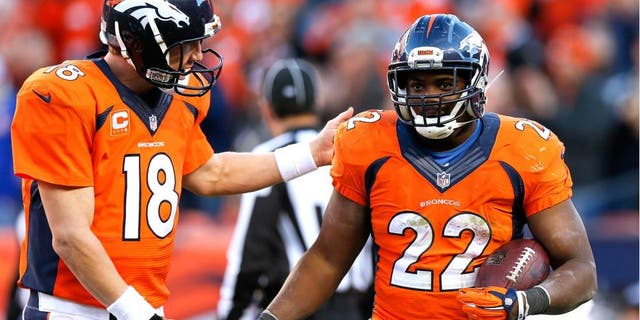 C.J. Anderson thought he proved to the Denver Broncos that he could handle the role of workhouse running back with a great stretch run in 2014.
All that earned Anderson, however, was a backup role to Ronnie Hillman for much of the season and more questions about his ability to be the lead back after failing to rush for more than 43 yards in 10 of his first 13 games in 2015.
But, similar to 2014, the Broncos leaned on Anderson in their run to a Super Bowl championship. Starting in Week 17, Anderson had at least 15 carries and 72 yards rushing over the final four games, culminating with 90 yards and a touchdown on a season-high 23 carries in the Super Bowl victory over Carolina.
"Oh, I know that's something I can do," Anderson said told Pro Football Talk during a radio appearance on Thursday. "You know, we chose to go the two-back route and we chose to split time with me and Ronnie [Hillman] and just try to get a change of pace. You know, keep defenses off balance."
Anderson is not the prototypical NFL running back, built more like a fire hydrant at 5-foot-8 and 224 pounds. Still, the undrafted free agent out of California has no doubts he can thrive as a three-down back.
"... If they want me to touch the ball 25 times, 27 times, 28 times, either way whether it's all carries or carries and catches I believe I can handle it always," Anderson said, "whether it's being a third-down back catching the ball out of the backfield or picking up the blitz and also being first- and second-down just every-down back."