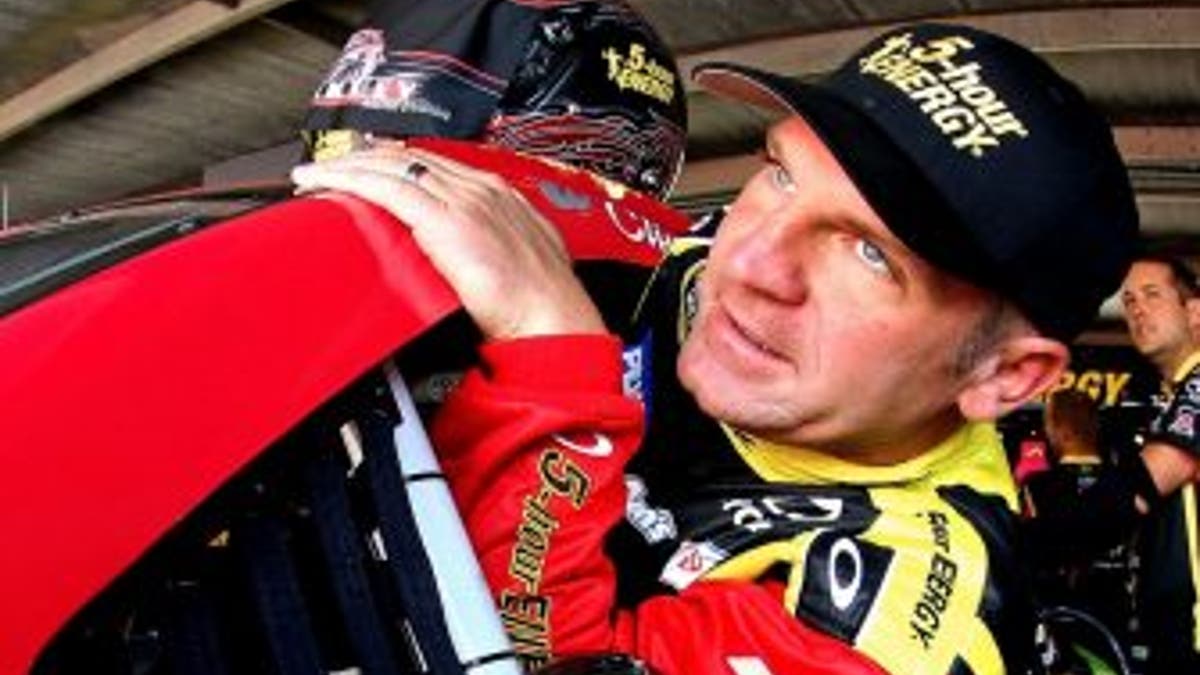 Clint Bowyer had an eventful outing in Sunday's Sprint Cup Series race at Dover International Speedway.
And that's just putting it mildly.
Bowyer, easily one of the biggest disappointments of the season to date, scored just his second top-five finish of 2014 with a solid fourth-place result at The Monster Mile.
But that was only part of the story.
En route to his fourth-place finish, Bowyer managed to agitate two of his fellow Toyota drivers -- Joe Gibbs Racing teammates Kyle Busch and Matt Kenseth.
Bowyer's run-in with Busch was the first of the Michael Waltrip Racing driver's two on-track altercations and was also the most dramatic.
After leading the first 81 laps, Busch saw his bid for a third Sprint Cup Series win at Dover end when a collision with Bowyer on Lap 124 sent Busch's No. 18 car into the frontstretch and turn 1 walls.
Bowyer's spotter later accepted blame for the incident while Busch considered retaliation but thought better of it at the urging of his team.
Bowyer drove on without major damage to his No. 15 Toyota but the Emporia, Kan., native wasn't done bouncing off people.
On the race's final restart with four laps to go, Bowyer lined up fourth behind second-place Kenseth and rammed into the rear bumper of Kenseth's No. 20 car when the 2003 Sprint Cup Series champion spun his tires.
Kenseth held on to finish third, just ahead of Bowyer, but said the contact with Bowyer "destroyed" his car.
"I was just trying to help him," Bowyer said. "Man, we were all spinning like crazy and I had a pretty good run at him and he was still spinning when I hit him and I knocked him into the wall, and I was like, 'Not another Gibbs car,'" Bowyer said. "But what a day. Frustrating day.
"I hated that with Kyle, obviously. We're teammates, so to speak, with the manufacturer, and it was a bad deal. Obviously, I thought I was clear and he kind of got up there and I thought he was going to give it to me and he didn't. Ruined his day, for sure, and certainly didn't help ours."
Despite posting his second-best finish of the season, Bowyer was disappointed that he was unable to challenge race winner Jimmie Johnson at the end.
"It was a day -- alright," said Bowyer, whose last win came in the October 2012 race at Charlotte Motor Speedway. "It's just kind of the way everything goes. I hated to be in that situation with the 18 (Kyle Busch). It's one of those deals where I thought I was clear, obviously, and wasn't and ruined his day and certainly didn't help mine.
"But, nonetheless, the guys kept digging and working hard and kept fixing it up -- and, man, I tell you if it wasn't for debris cautions and stuff like that that keep coming out, I think we can be in contention to win one of these things.
"We certainly had the fuel mileage and everything else. Did our homework with the facts that were given, and unfortunately those facts changed."
Bowyer was fortunate, however, to avoid the piece of concrete that flew up from the track, damaged the No. 1 Chevy of Jamie McMurray and forced a red-flag delay of 22 minutes, 22 seconds for repairs to the racing surface.
"What do you do?" Bowyer asked rhetorically. "The track came apart. It's a bummer deal, but we've seen that before. It was unfortunate for the 1 (McMurray), man. He couldn'€™t hit it any worse. ... I was right behind him and as soon as he hit it, boy, that thing took off and flew up in the air and ruined his day.
"What a day. That deal with Kyle, I felt horrible. It's just kind of the way our year is going. You try to stay out of trouble. I mean, it's a team effort. He (Bowyer's spotter) told me I was clear and I wasn't."