Ben Roethlisberger says he cried over Heath Miller's retirement news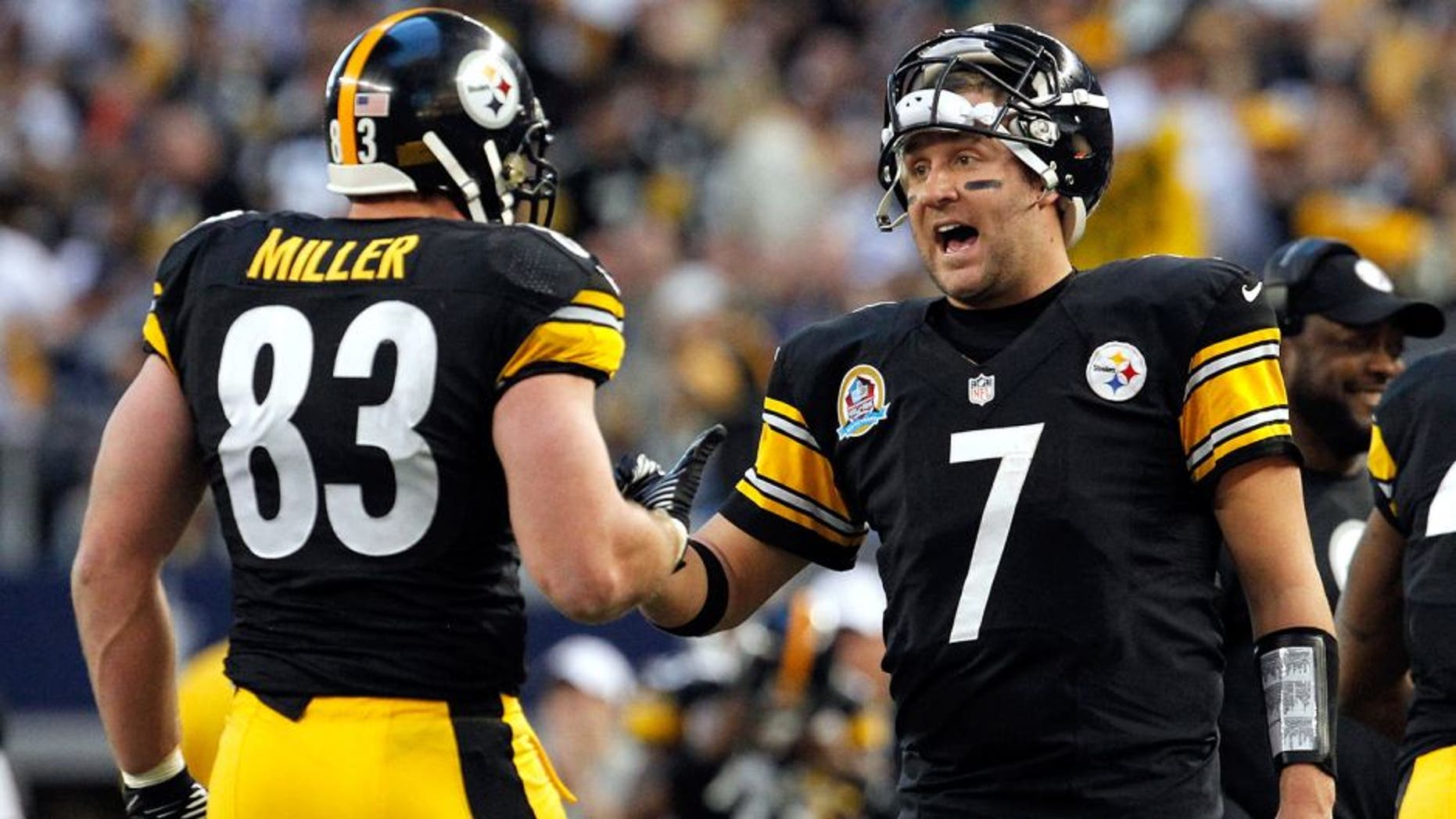 Big boys cry, too.
Pittsburgh Steelers quarterback Ben Roethlisberger admittted that he got emotional to the point of shedding tears on Friday, when tight end Heath Miller called him and broke the news that he was retiring after 11 NFL seasons.
"He told me it was official, that he was retiring," Roethlisberger told the Pittsburgh Post-Gazette. "He thanked me for being his teammate and said how lucky he was to play with just one quarterback for all of his 11 years in the NFL. I told him he had it all wrong. I told I was the lucky one ...
"It's hard for me to talk about him. It really is. Where do you start? I could talk about him all day. But I don't know where to start."
Big Ben and Miller formed a tight bond during their time with the Black and Gold, which included two Super Bowl wins in three appearances. In fact, Roethlisberger often referred to Miller as his greatest teammate.
"No doubt he was," Roethlisberger told the Post-Gazette. "I've had a lot of great teammates, a lot of guys I could put up there. But what Heath personified as a player and a teammate? There's never been another like him. I've never known a more unselfish player."
How unselfish was Miller?
"I'd ask him if he was open on a play and he would say 'no'. Other receivers say they are open on every play, but he never did," Big Ben said. Then, I would look at the film and he'd be wide open. He always told me he didn't want me to have to worry about him."
Heath Miller sounds like quite a guy. Can't blame Roethlisberger for getting teary-eyed. Unfortunately, none of us were there to witness him shedding tears. Though we at FOXSports.com imagine it would look a lot like this:
There's no shame in crying.