Aqib Talib calls out Cam Newton after Denver's Super Bowl win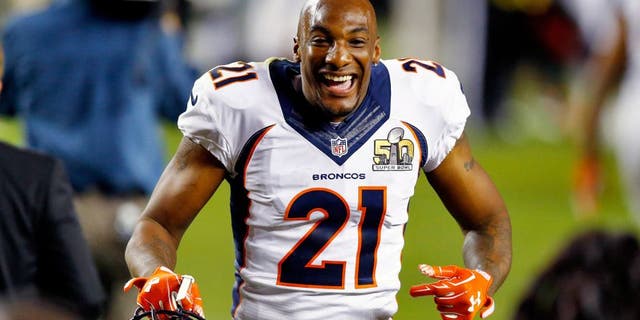 NEWYou can now listen to Fox News articles!
Broncos cornerback Aqib Talib had a heck of a time at Super Bowl 50, restraint be damned.
Talib would have been ejected in the first half if the NFL's proposed personal foul rules were in play because he couldn't contain his emotions, and then after the game he made a suggestive remark to his wife during the middle of his interview and then tripped climbing up on stage for another interview.
So it really should be no surprise that in the winning locker room, Talib also slyly called out Panthers quarterback Cam Newton.
"There ain't no Easter Bunny, there ain't no Santa Claus, there ain't no Superman," Talib said, referring to Newton's nickname.
God bless, Aqib Talib.
They can never take that Lombardi trophy off his Snapchat.