Anderson Silva Still Grabs UFC Attention, Even on 'Vacation'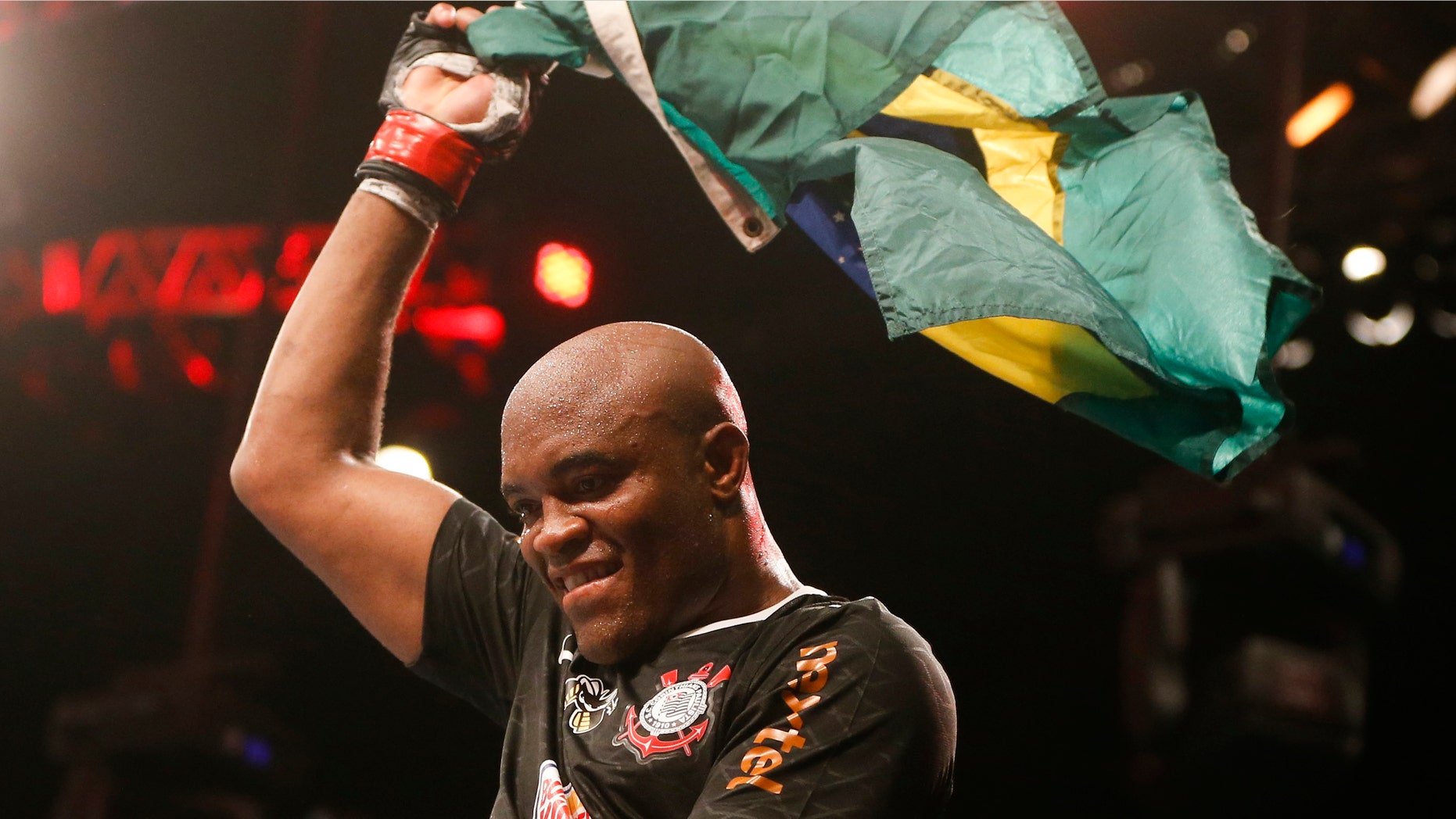 Montreal – As Georges St-Pierre marked a triumphant return to the UFC on Saturday night with a resounding victory against Carlos Condit to keep his welterweight crown, there was one man who fans could not take their eyes off - literally. As the Canadian weathered the challenge from the brave Condit, on the PPV broadcast fans could watch in the bottom corner of their screens a permanently fixed camera on the all too familiar face of Anderson Silva, who was ringside for the fight.
Just a reminder - Anderson Silva is number one. He's used to it. He's the number one middleweight, number one pound-for-pound fighter and arguably the number one fighter of all time. But when it comes to the UFC, ever since it's inception, the only number one there has ever been is Dana White and the company.
No fighter has come close to being top dog, if not for lack of trying, so it was big news when Anderson Silva had this to say at the beginning of last week.
"I'm on vacation from fighting," Silva told Brazil-based web site Tatame. "I (will) just come back at the end of next year."
No Anderson Silva until the end of 2013? Surely not?
A fighter at the peak of his powers but also nearing the end of his career is taking a year long break from a sport that could give him one last payday in a superfight? Seems a strange decision. That is if you take Anderson Silva's words at face value, which fight fans simply shouldn't.
Instead fans should see them as a powerplay by the most powerful of fighters, trying to stake a claim in his own destiny - a destiny that is traditionally forged by every other fighter's boss - Dana White.
Fans merely have to cast their minds back to the likes of Randy Couture and others who thought they could stand up to the organization and forge their own paths within.
Everyone remembers how Couture, the UFC Heavyweight champion in the early 2000s, lost the title, then reinvented himself as a light heavyweight, then lost the title again, before returning to heavyweight. Couture held out for a year, wrangled over financials, seeking better pay until finally losing to Brock Lesnar in a superfight. Or what about Tito Ortiz, a star of the UFC in it's fledgling days, who wrangled with Dana White over the issue of his back surgery not being paid for by the UFC, ultimately calling power plays that did not come off because he did not have a belt. Yes, he lost too.
In the UFC belts mean something. Unlike in boxing, there are very few of them to go around so they carry a lot of cache. In fact so do losses. A loss can mean a scramble for an indefinite number of fights before you reach the same spot you were in last time. For Silva, the undisputed middleweight king, he has the belt firmly secured around his waist and has yet to be beaten - an enviable position that few UFC fighters have ever found themselves in. So at the age of 37, Silva is perhaps starting to look after himself, stand up, and find a way to bank as much money as possible while protecting himself before his inevitable retirement.
For Dana White this has meant a struggle. Try as hard as he may, White will probably not succeed in getting Silva in a showdown with light-heavyweight champion Jon Jones. Silva has said as much. The size difference is too much and Silva does not want a beatdown, though he has not said as much.
But Georges St-Pierre, the man he was so close to on Saturday night, is a different proposition. White has hinted at a superfight at the Dallas Cowboys Stadium. It would mean huge money for the company and for both fighters. But in Silva, perhaps, White is facing a guy who wants more money than before, perhaps deservedly so. Silva can argue it was him who faced Chael Sonnen with a rib injury that nearly ended his unbeaten streak. The same Silva who took a fight against Stephan Bonnar on very short notice to help his company out from a potential card cancellation.
Silva may say he won't fight until the end of next year as he is on vacation, but you can be sure his trip to Montreal on Saturday was not part of that. He may have been there to see the sights, but they were mainly of a shaved Canadian welterweight kind - and only because Dana White had asked nicely. In sports things change quickly, and in the UFC even quicker. What Anderson Silva does, and what he says may well be the difference between black and white. Don't be surprised if the Brazilian's vacation gets cut short or he makes a detour to Arlington.
In the end, Dana White usually gets his way, and for fans fans that can only be a good thing.