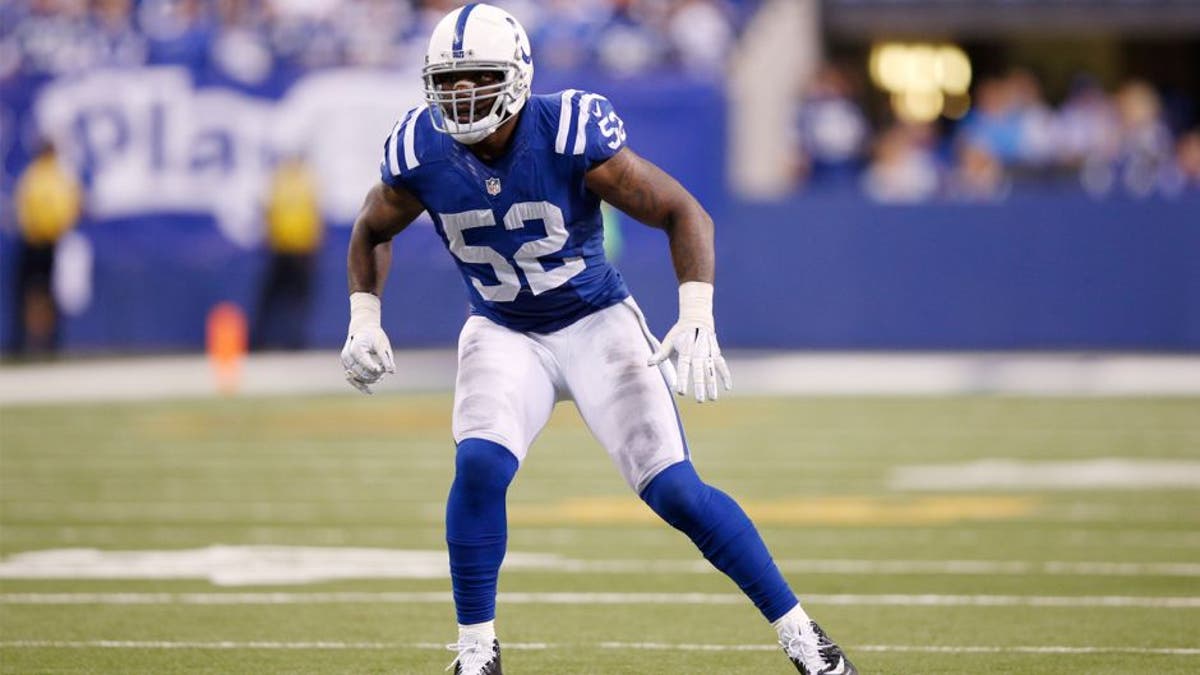 Indianapolis Colts linebacker D'Qwell Jackson was fined $1,000 Friday for assaulting a pizza delivery driver in Washington, D.C. last February, according to a report from the Indianapolis Star.
The sentence handed down to Jackson Friday was a minimal one, as the linebacker could have received up to six months of jail time as well as probation for the charge. But according to the Star, the judge ruled Jackson's infraction did not warrant a steeper penalty. Jackson was found guilty of the misdemeanor simple battery charge earlier in March, but the Star reported that Jackson plans to appeal that verdict.
Jackson could still face discipline from the NFL if he is found to have violated the league's personal conduct policy, and the Star reported that the victim in the case filed a civil lawsuit against Jackson seeking a reported $1.5 million in damages. The victim accused Jackson of punching him twice in the altercation.
Jackson led the Colts in 2015 in tackles with 150 total tackles (89 solo, 51 assists). He also recorded 3.0 sacks on the season.