Weiner's Congressional Pension Could Take Sting Out of Resignation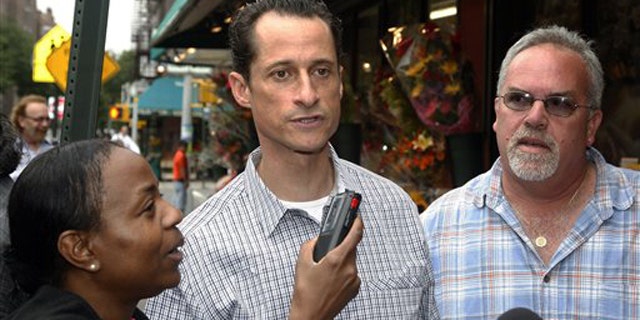 NEWYou can now listen to Fox News articles!
With his decision to resign, Rep. Anthony Weiner's meteoric rise from congressional aide to Democratic Party attack-dog-in-chief comes screeching to a halt.
But while his future is as blurry as some of those X-rated Internet photos of him, the seven-term congressman at least has a taxpayer-backed pension to look forward to.
At a minimum, the New York Democrat is eligible for a basic pension worth about $37,000 a year once he hits the retirement age -- not counting other odd-and-ends benefits. The benefits are afforded to every member of Congress who meets the basic requirements, and Weiner would be no exception.
Granted, the 46-year-old congressman is at least a decade away from being able to claim his pension. But under federal rules, once he reaches 56, Weiner could pull in a portion of that annuity. If he waits until he reaches 62, the basic package would be worth the full $37,000, with cost-of-living adjustments kicking in after that.
Weiner admitted at an emotional news conference last week to sending racy photos and messages to six women he met through social networking websites over the past three years, though he said he never met any of them in person.
Sources said Thursday that he finally has bowed to pressure from his colleagues and decided to step down.
Weiner's potential retirement pay package, calculated by FoxNews.com, is based only on Weiner's years of service as a congressman and doesn't factor in benefits Weiner may have racked up as a congressional aide in the 1980s. It also doesn't include his eventual Social Security benefits and retirement savings he may have accumulated in what's known as the Thrift Savings Plan -- a 401(k)-style account for federal employees that automatically pays them a minimum of 1 percent of their salary every year. Members of Congress and their staff members get a bigger retirement benefit than most other federal employees, but they also pay more into the system.
The congressman is virtually guaranteed his pension unless he declines it or is convicted of a very serious offense like treason or espionage.
For Democrats trying to shed Weiner from the caucus for the past two weeks, though, that pension may be a small price to pay.
Before Weiner made the final call, House Democratic Leader Nancy Pelosi and others in party leadership publicly urged him to leave.