Venezuelan Lawmaker Volunteers To Fight For Syria's Assad Regime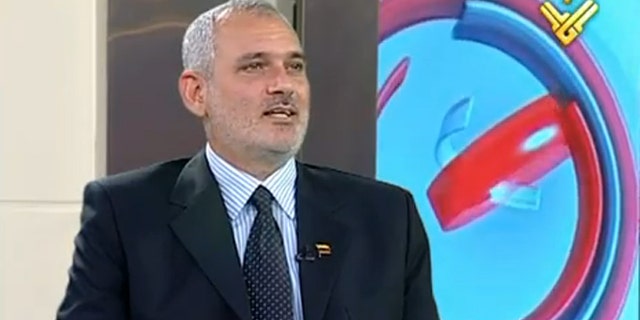 Venezuelan President Nicolás Maduro has publically voiced his support for the regime of Syrian President Bashar Assad, but one lawmaker in Caracas wants to personally lend his support for the war torn Middle Eastern country.
Abdel el-Zabayar, a congressman and member of Venezuela's ruling socialist party who is of Syrian descent, has requested authorization from Venezuela's national assembly to leave his post for a time and go fight against the rebels trying to overthrow the Assad regime.
"Syria needs full support against these criminals," Zabayer wrote in a letter to the national assembly, according to Venezuelan media.
Venezuela has been an ardent supporter of the Syrian regime and has taken an aggressive stance against the proposed intervention in the country by the United States following last week's chemical weapons attack.
The Latin American nation has a large Syrian population, which even has its own popular social club in Caracas, and many Venezuelans of Syrian descent have risen to political power. State Governor Tareck El Aissami — born in Lebanon to a Syrian family — was late Venezuelan leader Hugo Chávez's interior minister for four years.
While visiting a Russian warship in Venezuela's La Guaira port on Tuesday, Venezuelan President Nicolás Maduro said that any outside military action taken against Syria over its alleged use of chemical weapons on its own citizens could lead to a "disastrous war." The international aid group Doctors Without Borders says at least 355 people were killed in the Aug. 21 attack in a suburb of Damascus, the Syrian capital.
"Venezuela and the other (Bolivarian Alliance for the Americas) nations have a knee jerk reaction to anything the U.S. does around the world," Carl Meacham, the director of the Americas program at the D.C.-based think tank, the Center for Strategic and International Studies, told Fox News Latino earlier this week.
"They are completely ignoring the use of chemical weapons or repression under Assad. They see it as a chance to promote an anti-U.S. agenda around the world," Meacham added.
Follow us on twitter.com/foxnewslatino
Like us at facebook.com/foxnewslatino