Senate Confirms Clinton as Next Secretary of State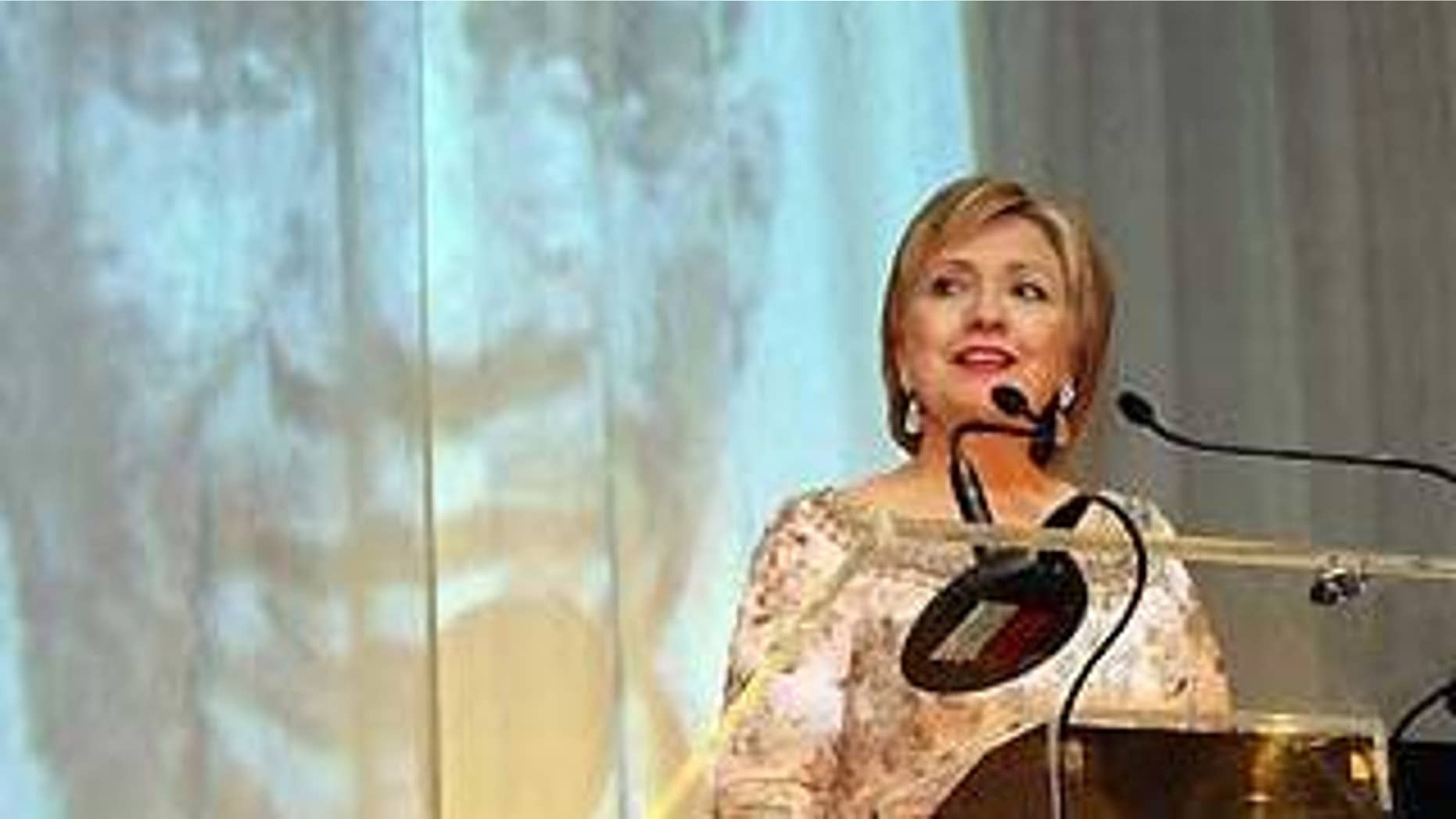 Hillary Clinton was confirmed by the U.S. Senate as the next secretary of state Wednesday, after questions about her husband's foundation sidetracked her nomination for a day.
A number of senators said before the vote that Clinton, who traveled and met with foreign dignitaries around the world during her time as first lady, is uniquely qualified for the job.
They said foreign policy challenges such as the Iraq and Afghanistan wars and the conflict in the Gaza Strip make her installation imperative for President Obama's administration.
"As a country and as a world, we need Hillary Clinton as secretary of state," Clinton's New York colleague, Democratic Sen. Chuck Schumer, said on the floor before the vote.
The Senate voted 94-2, with Sen. David Vitter, R-La., and Sen. Jim DeMint, R-S.C., voting against. Clinton was sworn in at 5:29 p.m. ET, and immediately afterward resigned from the Senate.
Sen. Lindsey Graham, R-S.C. said the country needs an advocate on the world stage, and, "There's no better advocate than Hillary Clinton."
Obama press secretary Robert Gibbs said Clinton, as the new secretary of state, would attend the White House meeting on Iraq Wednesday afternoon.
Sen. John Kerry, chairman of the Foreign Relations Committee which held Clinton's hearing, showed some disappointment that the Senate did not act on her nomination on Tuesday, the day Obama was sworn into office. Six other Cabinet appointees were confirmed on Inauguration Day.
"We were prepared to vote yesterday," Kerry said. "It's a day overdue."
Clinton's confirmation was delayed until Wednesday over the objections from one senator, Texas Republican John Cornyn. He had concerns about foreign donations made to former President Bill Clinton's foundation.
But Sen. John McCain, R-Ariz., said on the floor that he had talked to Cornyn and that Cornyn had no objections to a vote Wednesday. Cornyn spoke with Clinton Tuesday at the Capitol and said the former first lady agreed to more regular disclosure of her husband's foundation donations, provided the requirement does not only apply to the Clintons.
Before the vote, however, DeMint voiced further concern about foreign donations to Bill Clinton's foundation. DeMint said he wished Clinton well in her new post and defended her qualifications, but said he would vote against her confirmation.
He said he was also concerned about Clinton's pro-abortion beliefs and warned against using foreign assistance dollars to fund abortion.