Lynn Tramonte: Obama Has Taken Incremental Steps Toward Immigration Reform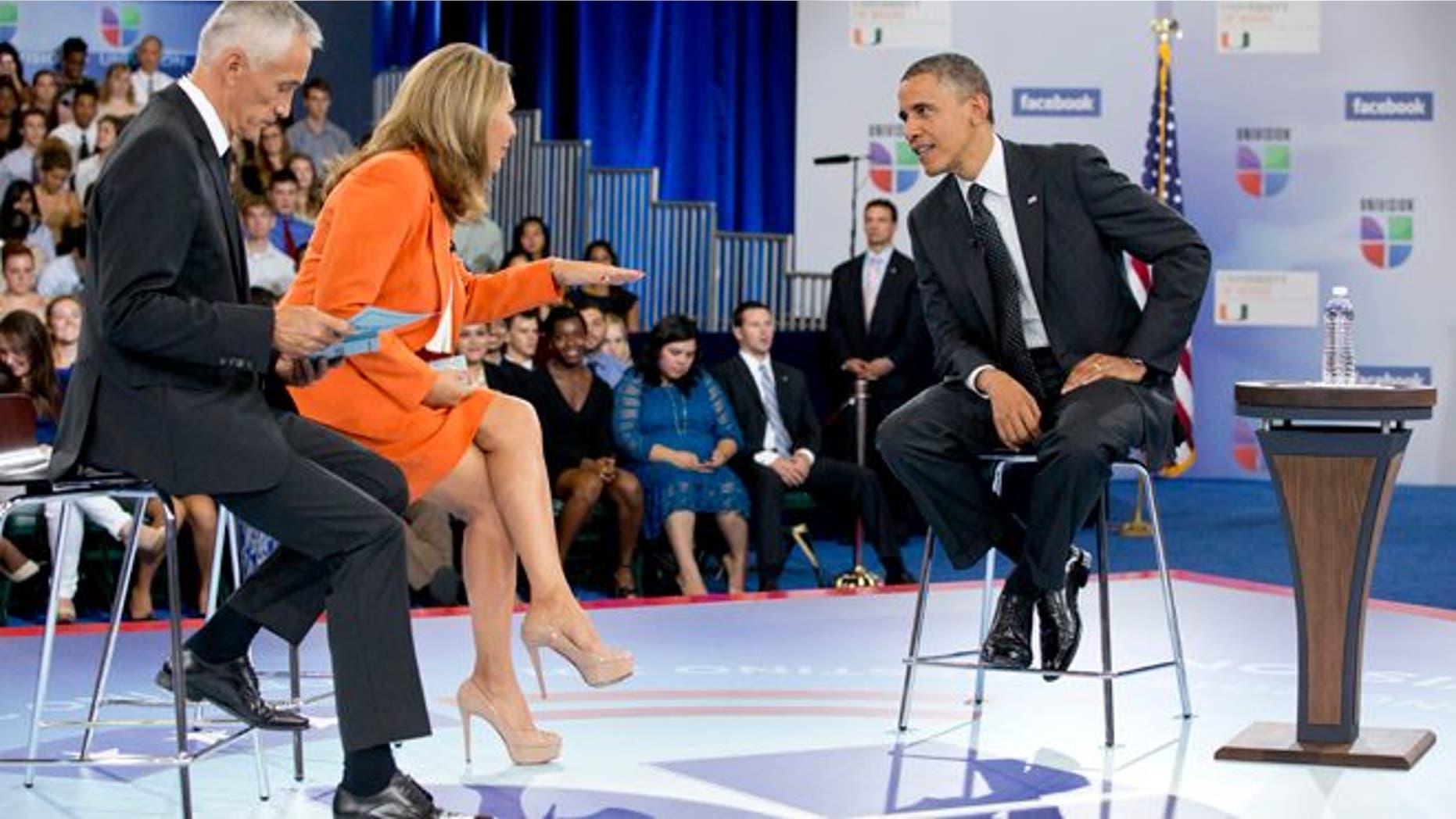 The big headline coming out of President Barack Obama's interview today with Univision anchors Jorge Ramos and Maria Elena Salinas was: "Obama: Immigration Reform Was 'Biggest Failure.'"
No he didn't use air quotes when he said it, but it did come almost as a joke, after a grueling back and forth between Ramos and Obama over the issue of "the promise" (i.e. whether President Obama broke his promise to Latinos about making immigration reform a priority his first year in office).
As they say, the best jokes always have a kernel of truth in them.
We can argue around and around about "the promise" and whether it was broken, forgotten, or upheld—and Ramos and Obama certainly did argue about it—but instead let's look forward.
The President said a couple things that we should keep in mind as we prepare for the next immigration debate in Congress.
He said: "You can't change Washington from the inside, you can only change it from the outside."
This immediately brought to mind the creative alliances, relentless tactics, and passion that DREAMers put into their campaign to win deferred action -- a suspension from deportation -- from the Obama Administration.
It was a very powerful, and very public effort.
And it worked.
On June 15th, the President announced that his administration would no longer deport DREAMers -- the term used for undocumented immigrants who were brought to the United States as minors, and for whom this is home -- and would instead give them a chance to apply for work permits, as a "stop-gap" measure, until Congress enacts more permanent reform.
The DREAMer documentation program has gained almost universal acceptance, and early reports from the U.S. Citizenship and Immigration Services suggest that it is going very well.
The policy's opponents have mostly been marginalized—well, except among the leadership of the Republican Party, which continues to allow people like U.S. Rep. Steve King of Iowa, Kansas Secretary of State Kris Kobach, and Arizona Gov. Jan Brewer to set the agenda.
Opinions polls have consistently shown that anti-immigrant politicians and talking heads simply do not represent a majority of Americans' views on immigration.
And now we have a real-life example of a pro-immigrant policy in the implementation phase that's a success.
Sixty-four percent of likely voters, and 66 percent of Independents, said they agreed with the program in a Bloomberg poll. A Latino Decisions survey found that enthusiasm among Latino registered voters spiked after the President's announcement.
But it's not just about poll numbers, it's about the feeling you get when our government does the right thing.
The immigrant community and their allies organized and pushed for meaningful change.
President Obama responded by doing something good for immigrants--and the sky didn't fall in.
In fact, it opened up for hundreds of thousands of young people who now have a stronger shot at achieving their dreams. And, it got the attention of recalcitrant Republicans, whose immigration strategy in Congress for too long has been obstructionism.
In his interview with Univision, Obama also pointed out that making incremental progress sometimes expands the political space for bigger reforms—citing again the example of the DREAMer documentation program.
I think that's right.
By taking bold action to protect DREAMers from deportation, the President showed leadership.  Republicans now have to respond.  They may not get it right before the 2012 elections, but at least some in the GOP know they have to get it right soon.
Lynn Tramonte is the Deputy Director for America's Voice, a Washington, D.C. based immigration organization advocating for humane comprehensive immigration reform
Follow us on twitter.com/foxnewslatino
Like us at facebook.com/foxnewslatino