Latinos Favor Obama Over Romney by Two-to-One, Fox News Latino Poll Says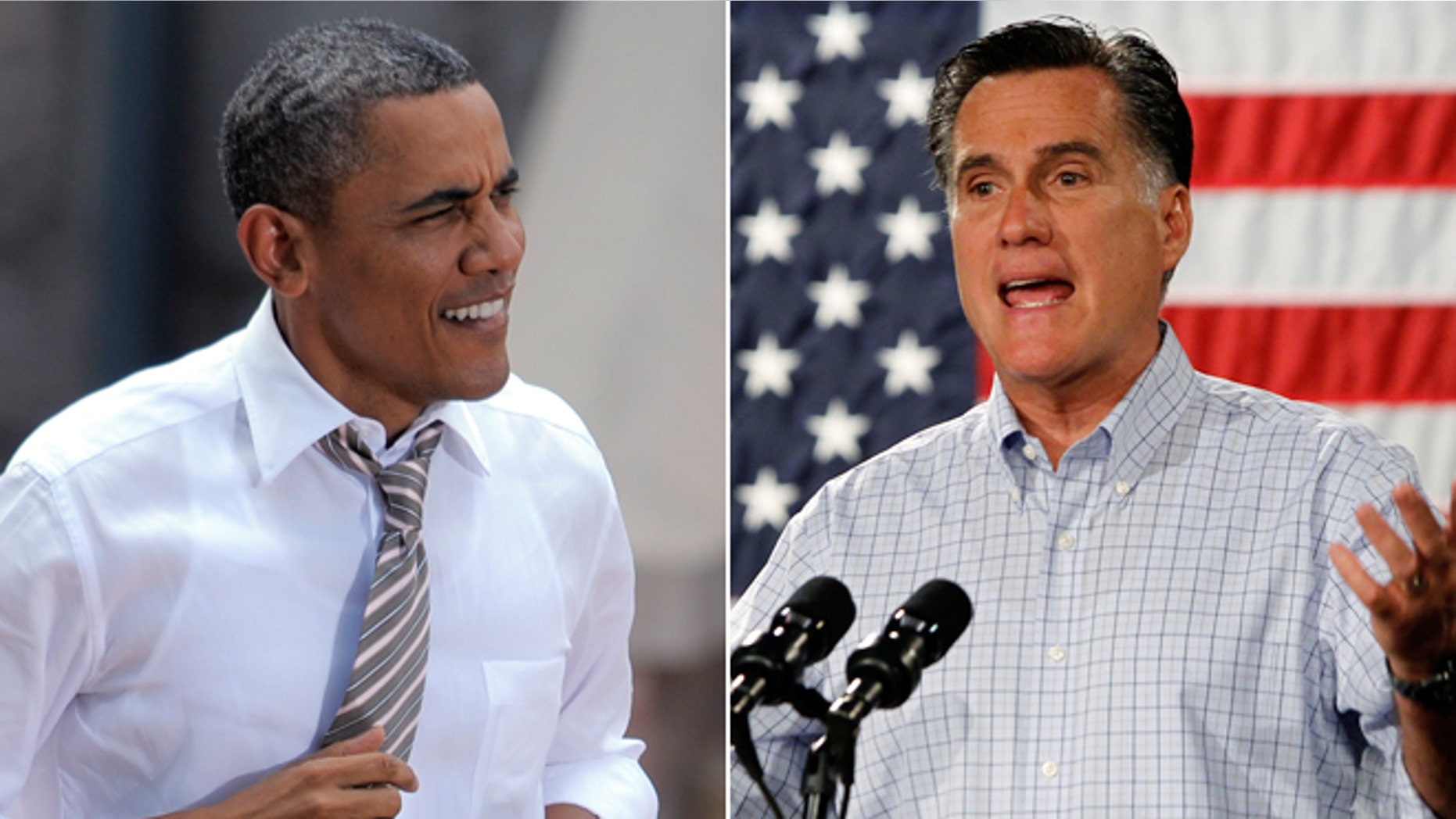 New York – Less than two months before the election, Latino voters favor President Barack Obama over Republican candidate Mitt Romney by a two-to-one ratio, according to a Fox News Latino exclusive poll released this week.
The poll, which surveyed 887 likely Latino voters, found that if the election were held today 60 percent would vote for the Democratic ticket of Obama and Vice President Joe Biden, compared to 30 percent who would vote for the Republican ticket of Romney and Rep. Paul Ryan.
About the Poll:
The poll was conducted by telephone from Sept. 11-13. It sampled 887 Latino likely voters across the country and has a +/- 3 percent margin of error.
Despite the large gap in the poll, which was conducted September 11-13 and has a +/- 3 percent margin of sampling error, some Republicans say this is a sign that Romney's message to Latinos may be resonating, while others are surprised Romney was able to garner 30 percent Latino support. In polls released earlier this year, Obama was leading by up to 70 percent while Romney hovered at about 20 percent.
"It shows a lack of enthusiasm for Obama because he is at 60 percent. Perhaps Romney is starting to do a little better with Latinos," said Alfonso Aguilar, who was appointed by President George W. Bush in 2003 as the first Chief of the Office of Citizenship within U.S. Citizenship and Immigration Services.
Aguilar says the poll shows that Romney is doing a better job at clarifying his immigration position with Latinos, his Spanish-language ads are working, and his economic message is resonating with some voters.
Miguel Perez, a syndicated columnist and chairman of the journalism department at Lehman college in New York City, believes that 30 percent Latino support for Romney is a bad sign for the Obama campaign.
"The 30 is too high in my opinion, it's just not reasonable," says Perez. "With what we've seen in the last few months, I expected less Latinos than ever to support Romney."
The high number of Latino support shows a lack of "anger" and "reaction" from the Latino community at Romney's immigration comments, Perez says, and could mean the party's economic message may be taking hold.
"It shows how important the economy is, and unemployment is," he explained. "Latinos are willing to put aside all of the comments and insults against the Hispanic community made by Republicans."
But Kristian Ramos, policy advisor for the New Democrat Network in Washington, D.C., said he says there is no way Romney will be able to make a dent on Obama's strong Latino support because of the Republican Party's strict tone on immigration and the candidate's trickle-down economic theory will likely not gain traction with Latinos.
"It's going to be close, but the Obama campaign is invested in this community," Ramos said. "I think you're going to get Latinos to turnout. People within the Hispanic community are scared of a Romney-Ryan administration."
The Romney campaign has set the target goal for the share of Latino voters the former governor will need to defeat Obama come November at 38 percent.
"I can tell you we are not going for a particular number," said  Sharon Castillo, a Romney for President spokesperson. "We are trying to win the most votes possible – that's our motivation."
Still, Latino conservatives like Aguilar think Romney could win the election with closer to 31 percent of the Latino vote, the percentage John McCain won in 2008.
"In this case, because of the problem that Obama has with white voters, if Romney can get to the McCain level that maybe enough," Aguilar said.
Craig Romney, Mitt's youngest son, is also feeling positive about recent Latino support.
"I had people tell me we had 20 percent support just recently," Craig said of the Fox News Latino poll. "I think we are ticking up. I think my dad's message has really been resonating, particularly with the economy."
Partisan politics aside, the same Fox News Latino poll also found that an overwhelming majority believe the United States is the best country in the world to live in.
According to the poll, 87 percent of likely Latino voters said yes, as opposed to just 11 percent which said no it isn't the best country in the world.
When the 887 likely Latino voters were asked why the United States is the world's best country, 46 percent said it was "freedom." Nineteen percent responded "opportunity for a better life," 13 percent responded "everything," 5 percent responded Democracy, 4 percent said "jobs," and 8 percent said "other."
Fox News Latino plans to release the full results of the poll this week.
Follow us on twitter.com/foxnewslatino
Like us at facebook.com/foxnewslatino