Lawmakers Want More Security Changes Out of Terror Plot Review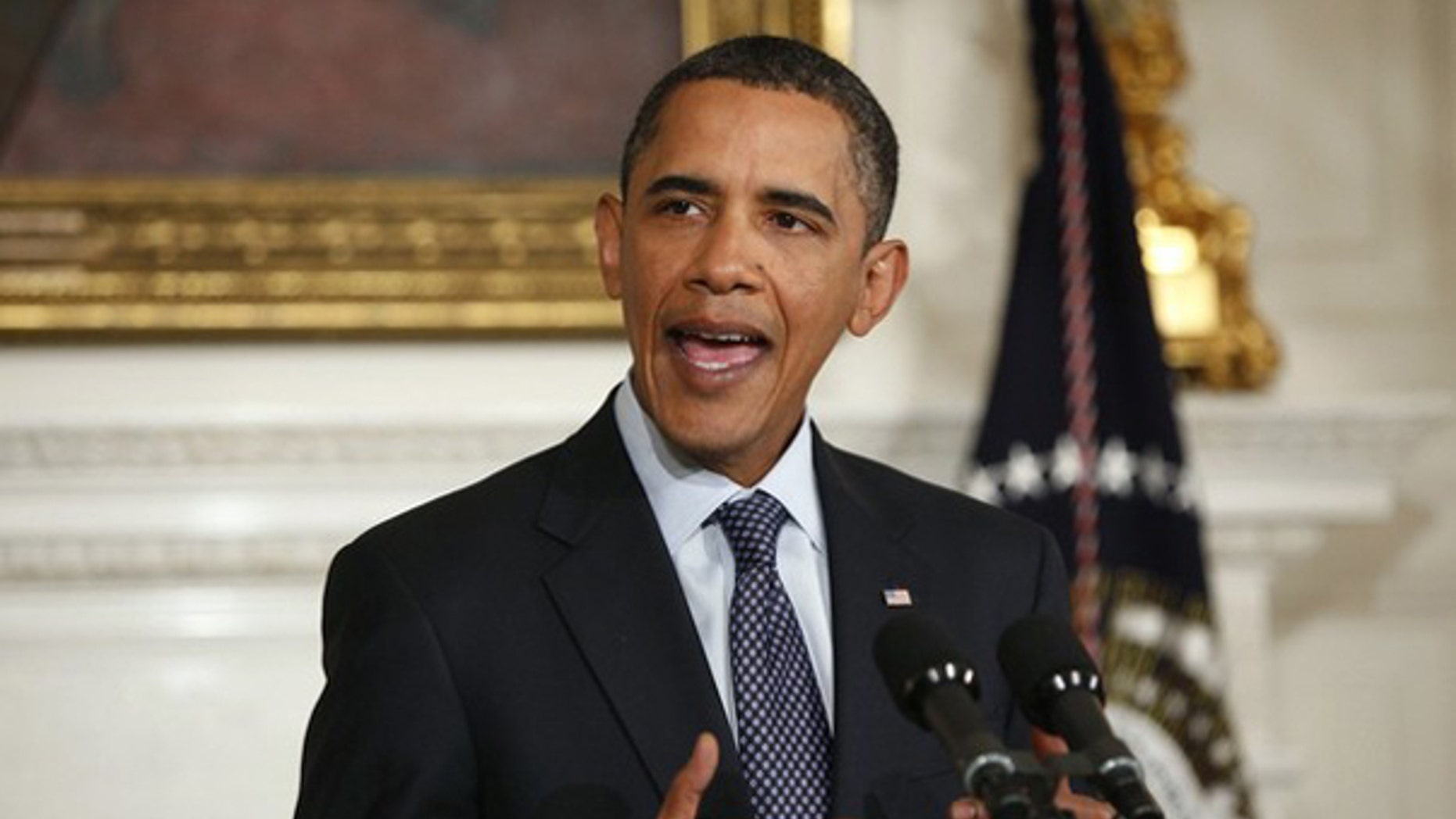 After National Security Adviser James Jones warned that President Obama's preliminary review of the attempted Christmas Day airline bombing would "shock" Americans, the most startling aspect of it may have been that the administration was pledging to do what seemed obvious to many -- at least in hindsight.
The president's push to revamp the terror watch list, improve airport screening and hold the intelligence community more accountable for tracking suspects had some lawmakers saying on Friday that the administration must offer more specific steps if it hopes to avoid a repeat of the alleged plot to blow up an international flight heading to Detroit.
"The president says we're going to have smart, sensible screening at airports. You know what? I hope so. It's about time," Rep. Eric Cantor, R-Va., told Fox News on Friday.
Lawmakers applauded the administration for the swift steps it has taken in response to the attempted bombing, but they are calling for additional, more specific changes in the months ahead.
Maine Sen. Susan Collins, ranking Republican on the Senate Committee on Homeland Security and Governmental Affairs, said the State Department should suspend the visas of everybody in the terror database -- which contains more than a half-million people -- pending "further investigation." The Christmas Day suspect, Umar Farouk Abdulmutallab, had been in that database, but was not moved to any smaller list that would have required secondary airport screening or prohibited him from flying. His visa, meanwhile, was never revoked.
Collins also said the Department of Homeland Security should expand programs to verify that all foreigners flying to the United States have valid visas.
"If the State Department had cancelled Abdulmutallab's visa, he would never have been permitted to board his flight in Amsterdam," she said in a written statement.
Sens. Lindsey Graham, R-S.C., and John McCain, R-Ariz., wrote a letter to Obama urging him not only to halt the transfer of Guantanamo detainees to Yemen, but to all "countries with a significant Al Qaeda presence."
They listed Afghanistan, Pakistan, Saudi Arabia, Somalia, Algeria and Sudan among them.
Sen. Dianne Feinstein, D-Calif., chairwoman of the Senate Intelligence Committee, already had warned the administration that the standards for watchlisting suspected terrorists are "too restrictive."
She urged the president in a recent letter to loosen the standards so that anyone "reasonably believed" to be connected with a terrorist group would be added to a watchlist and denied a visa.
It doesn't appear as if Obama's policy recommendations go that far -- at least not yet.
But a Feinstein aide noted that the policy review calls for possible changes to "criteria for watch lists" and "visa suspension." The administration, which has already started to expand the no-fly list, plans to conduct a "thorough review" of the terror database and review the visa status of those on it. It plans to review whether any "adjustments" are needed.
The Obama administration has instituted a series of other changes since the failed attack two weeks ago. The Transportation Security Administration has called for extra screening for U.S.-bound flights at airports in 14 countries of interest; the State Department is changing the way it notifies other agencies about terror suspects; and the administration is halting the transfer of Guantanamo Bay detainees to Yemen, where Abdulmutallab visited before the attempted bombing.
The changes announced Thursday were a bit more vague. The administration pledged to pursue "enhanced screening," improve the "rigor and raise the standard of tradecraft of intelligence analysis," assign specific responsibility for certain terror suspect cases and establish a process for prioritizing cases, along with the review of the visa and watchlist system.
The recommendations came after a two-week review that found multiple shortcomings in the intelligence community. Obama said the information was available to prevent the suspect from boarding a U.S.-bound plane armed with explosives, but he said officials failed to connect the dots.
The CIA, which has taken some of the blame in the aftermath of the attempt, announced Thursday that it will make an effort to more quickly distribute information on suspected terrorists, expand name traces on suspects and increase the number of analysts in hot-spot countries like Yemen.
Going forward, the president said he's committed to an all-hands-on-deck approach to rooting out future threats.
"There is, of course, no foolproof solution. As we develop new screening technologies and procedures, our adversaries will seek new ways to evade them, as was shown by the Christmas attack," he said. "In the never-ending race to protect our country, we have to stay one step ahead of a nimble adversary. That's what these steps are designed to do."