Gingrich Faces Off Against GOP Field at Iowa Debate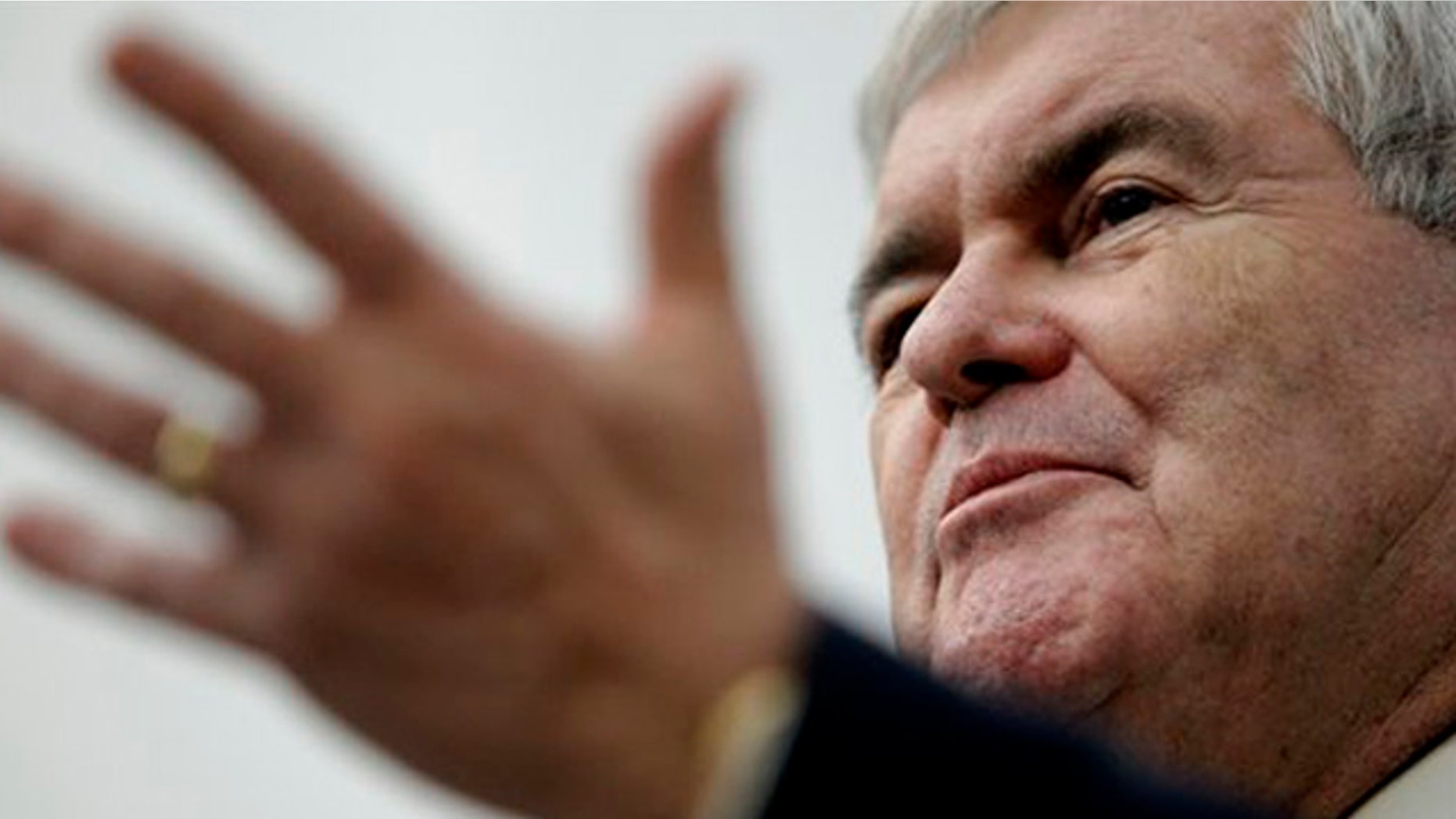 Newt Gingrich enters the high-stakes debate in Iowa Thursday night with a political target on his back, as Mitt Romney and the rest of the Republican presidential candidates look to challenge his front-runner status ahead of the Iowa caucuses.
Gingrich, for his part, is vowing to stay positive.
On the day of the debate, his campaign aired a new Iowa ad that claimed his candidacy embodies "bold ideas and new solutions" for the country.
"Others seem to be more focused on attacks rather than moving the country forward. That's up to them," Gingrich said in the ad.
The Fox News debate in Sioux City, Iowa, will test the former House speaker's restraint.
Romney over the past few days has shown an eagerness to challenge Gingrich on his background and leadership style. The former Massachusetts governor is casting himself as a business-oriented problem solver with the temperament to lead -- and Gingrich as a Washington insider too tied to the establishment to change it.
Romney kept a low profile on Thursday, but in a prelude to the debate released a new web video in which the campaign dug up a quote of Gingrich praising Romney's record in the private sector. Romney's job at the debate, analysts say, will be to sow doubts about Gingrich's capabilities as a leader and as a general election candidate -- at a time when polls show Gingrich faring better in the primary than in a November battle against President Obama.
Watch Fox News and FoxNews.com for the Republican presidential primary debate on Thursday night at 9 p.m. ET. 
But Romney and Gingrich both are expected to take their punches from the other five candidates on stage Thursday night, several of whom claim to be catching "momentum" in Iowa at just the right time.
Several Iowa polls show Texas Rep. Ron Paul in the top three ahead of the Jan. 3 caucuses. In the run-up to the debate, the libertarian-leaning candidate with a loyal following has been pumping out arguably the most brutal attack ads to date on Gingrich.
Minnesota Rep. Michele Bachmann is stressing her Iowa roots, as well as her victory in the summertime Ames Straw Poll, in a bid to attract Iowa caucus goers. She's been hammering the argument since the last debate nearly a week ago that Gingrich and Romney are cut from the same cloth and do not represent enough of a change from Obama.
"I don't agree with Barack Obama on almost every issue," Bachmann told Fox News on Thursday. "Newt Gingrich and Mitt Romney agree with Barack Obama."
She cited, among other things, their past support for the concept of an individual health insurance mandate -- Romney in Massachusetts during his term as governor, and Gingrich during the Clinton administration years. Both candidates now oppose a federal insurance mandate.
"We have a lot of momentum going our way," Bachmann said.
Texas Gov. Rick Perry, too, is making a big on-the-ground push for Iowa votes. He is setting out on a 42-stop bus tour and claims the momentum is building in his favor.
He told Fox News that he's the "outsider" candidate, more so than any other candidate on stage.
Though Perry has endured some rough debate performances, he stressed that voters should look beyond debate skill in a candidate.
"I'm not a talker. I'm a doer," Perry said.
Former Pennsylvania Sen. Rick Santorum and former Utah Gov. Jon Huntsman are also participating in the debate Thursday.