Fox News Receives Front-Row Seat in White House Briefing Room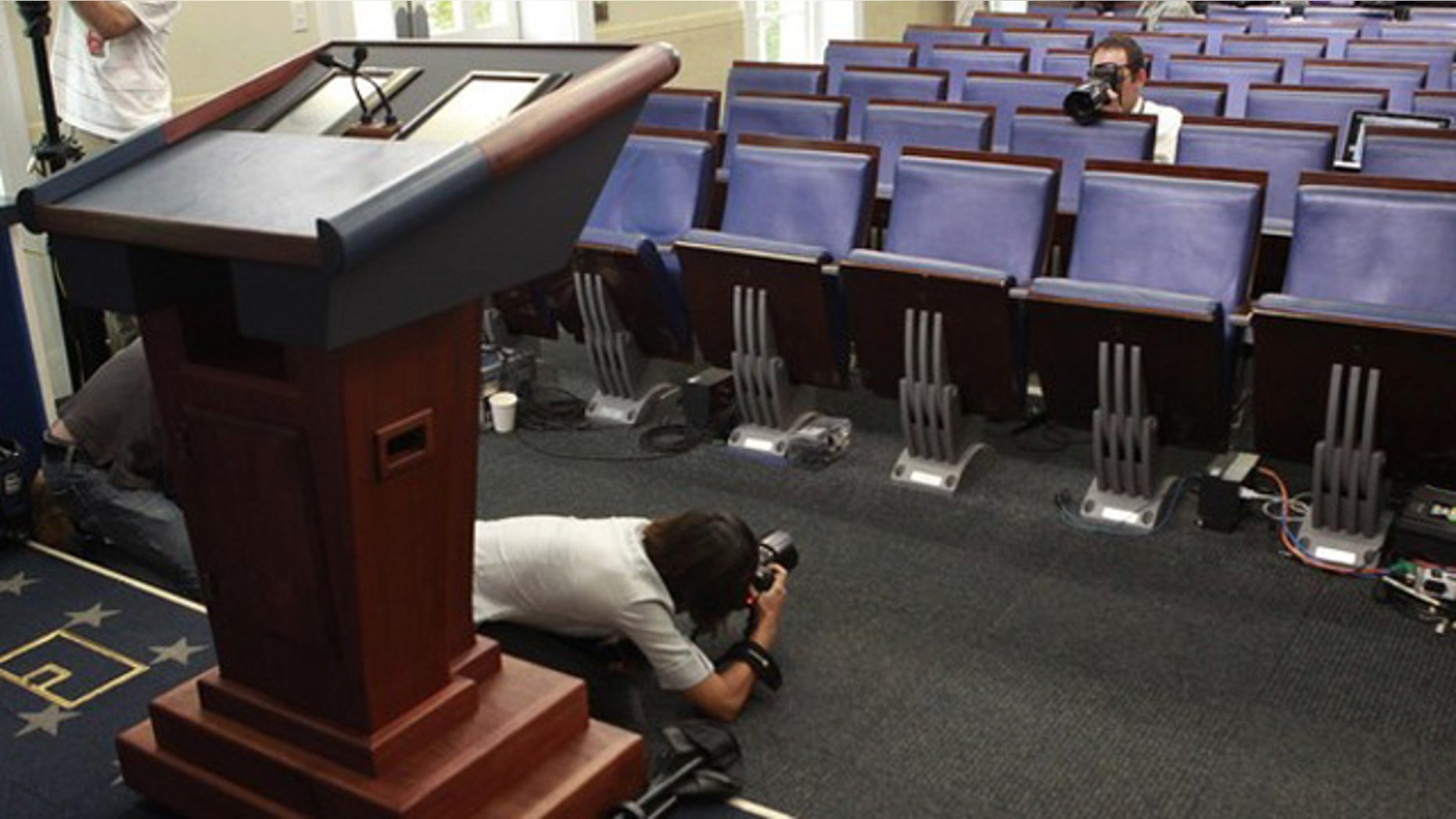 The White House Correspondents' Association on Sunday announced that Fox News will get a coveted front-row seat in the White House briefing room.
The Associated Press will take Helen Thomas' old seat, while Fox News will now occupy AP's former seat. NPR and Bloomberg also applied for the position.
"It was a very difficult decision," the White House Correspondents' Association said in a statement. "The board received requests from Bloomberg and NPR in addition to Fox for relocation to the front row and felt all three made compelling cases. But the board ultimately was persuaded by Fox's length of service and commitment to the White House television pool."
Fox News' vice president of news and Washington managing editor Bill Sammon said in a statement: "We are pleased with the decision of the White House Correspondents' Association and look forward to working with our colleagues in the front row and the rest of the James S. Brady briefing room."
Thomas, who worked most recently as a columnist for Hearst Corporation, abruptly resigned her seat in early June following an uproar over comments she made about Jews in Israel. She was filmed saying Jews should "get the hell out of Palestine" and suggested they go instead to Germany, Poland and the United States. Thomas apologized and later resigned.
Thomas had covered every president since Dwight Eisenhower. She is approaching her 90th birthday.
Fox News White House Correspondent Major Garrett previously sat directly behind Thomas in the second row. Other news outlets represented in the front row are: NBC, ABC, CBS, CNN, Reuters and the Associated Press.