FIRST ON FOX – The influx of foreign funding, often linked to the Chinese Communist Party, infiltrating American K-12 schools is "deeply concerning" to Parents Defending Education (PDE), a grassroots organization dedicated to fighting indoctrination in the classroom that plans to take the issue to Capitol Hill next week.
PDE president Nicole Neily is gearing up to speak at a House Education and Workforce Committee subcommittee hearing on CCP funding in K-12 institutions. Neily, who hopes the hearing puts a spotlight on the issue, feels it is critical because "most American families have no idea" it's taking place throughout the nation.
"As we know, he who pays the piper calls the tune. And, a recent Parents Defending Education investigation found that there were many, many districts around the country that have been taking money from the People's Republic of China over the past several years," Neily told Fox News Digital.
"We believe that families deserve to know what is taking place, where the money is coming from, what the curriculum is, so that they can make a decision whether they want their children to participate in these programs or not," she continued. "We are not saying that these programs shouldn't exist. We are not saying that children shouldn't learn Mandarin or Chinese culture, but rather that families should know and be able to decide whether they want their child to participate in a program that might have a teacher that has come from China, that is a member of the Communist Party and that is teaching true history."
'ALARMING EVIDENCE' LINKS CHINA'S COMMUNIST PARTY TO AMERICAN K-12 SCHOOLS, ANTI-INDOCTRINATION GROUP CLAIMS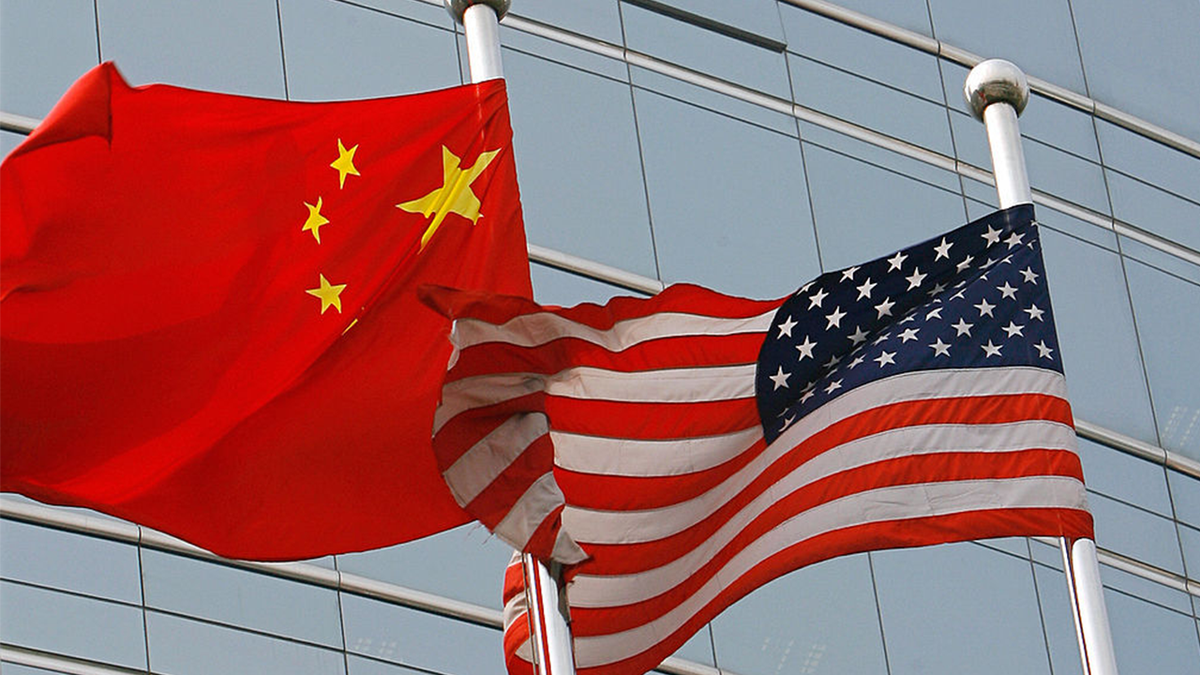 Neily said parents should be aware if a specific teacher is teaching the truth about contentious issues such as Taiwan, Tibet and Tiananmen Square, or if a more "sanitized" version of events is being taught in America schools.
Earlier this year, PDE found that Fairfax County Public Schools' TJ Partnership Fund had received over $1 million worth of donations from Chinese interests since 2014. Documents reveal that the 501c(3) nonprofit operating out of Thomas Jefferson High School (TJHS) received funding amounts of more than $500,000 from Shirble HK, and more than $250,000 from Tsinghua University (Beijing) and the Ameson Foundation, respectively.
These findings piqued the interest of PDE, which then filed a public records request to figure out what exactly took place and what the entities received for the large amount of money they sent over. Neily's group has not yet received all the requested documents, but she's concerned with issues that have already been uncovered.
"We have identified that what these entities received in exchange for their donations were tours of the school, lesson plans, meetings with teachers. And so, essentially, what it looks like happened is that all of these teachers, all of these party officials came over, took the lesson plans, and then went back to China and created what are called Thomas schools by one of the donors, which is essentially ripping off the model of this elite STEM school in America," Neily said.
"Interestingly, now we're seeing Thomas Jefferson mired in equity fights, and it has dropped in the rankings domestically," she continued. "So, Thomas Jefferson is now not only not able to compete against other schools of its caliber in America, but certainly not against its counterparts internationally, which is a travesty."
FAIRFAX COUNTY PUBLIC SCHOOLS KNOWN FOR CRT AND TRANS EDUCATION GETS FUNDING FROM CHINESE GROUPS: REPORT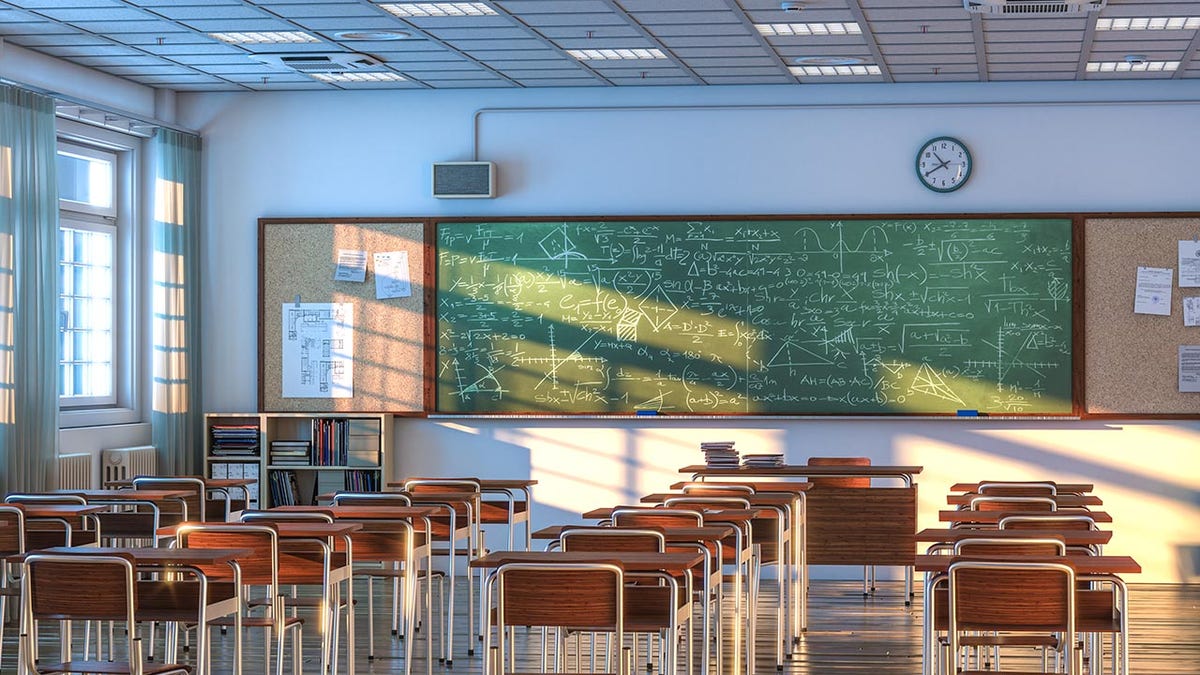 Neily said that Fairfax County Public Schools officials seem to believe "this is merely just a cultural exchange program," but PDE feels it's actually much more serious.
"We have both foreign nationals basically ripping off an education model that American companies, American students, American education system has poured millions of dollars into," Neily said. "Also that - what are these students actually learning at the end of the day?"
PDE FOIA findings, which are not yet complete, can be seen here.
Fairfax County Public Schools provided Fox News Digital with the following statement: "Fairfax County Public Schools adheres to the Virginia Department of Education Standards of Learning for social studies instructions."
Neily pointed to a concern that K-12 schools could mirror Confucius Institutes that often operate on university campuses that teach a sanitized version of Chinese history, often glorying former CCP Chairman Mao.
"We don't know what our children are learning or, frankly, are not learning. And parents deserve to be empowered. They should know and have access to that material, so they can determine whether this is a program that they want their children to participate in, or if it's a program where they think, 'You know what, that makes me a little bit uncomfortable,'" she said.
CHINA'S RETURN TO COLLEGE CAMPUSES: COMMUNIST-BACKED CONFUCIUS INSTITUTES RENEW BID TO SHAPE AMERICAN MINDS
PDE, a grassroots organization dedicated to fighting indoctrination in the classroom, said it has identified 143 American schools districts that have received funding from the CCP. While many programs have been shut down in recent years amid widespread criticism, others remain in existence. Earlier this year, PDE published a report "Little Red Classrooms," which was sent to 34 governors, key lawmakers and committee chairs.
The report uncovered disturbing evidence linking CCP-sponsored financial entities to American K-12 schools, according to PDE. The group also accused the CCP of openly using deceptive tactics to influence the next generation of Americans to advance their own self-serving agenda.
PDE said it also found that Confucius Institutes and Classrooms were operating in schools in the vicinity of numerous U.S. military bases including U.S. Naval Academy, Buckley Air Force Base and Space Force, Davis-Monthan Air Force Base, Dover Air Force Base, Fort Bliss, Fort Liberty, Fort Knox, Naval Station Great Lakes, Hanscom Air Force Base, Hill Air Force Base, Lackland Air Force Base, Langley Air Force Base, Los Angeles Air Force Base, MacDill Air Force Base, McGuire Air Force Base, U.S. Coast Guard Academy, Nellis Air Force Base, Naval Station Norfolk, Puget Sound Naval Shipyard and Naval Base San Diego.
"I think it raises a different set of national security concerns," Neily said. "What access, what material do the teachers have access to? What student data do these teachers have access to and what is being communicated back to the mainland?"
BIDEN ENERGY SECRETARY TORCHED AFTER FOX NEWS DIGITAL REVEALS SECRET TALKS WITH TOP CCP OFFICIAL
Neily plans to call for greater transparency surrounding why millions of dollars of China-linked funding has flowed into America's K-12 classrooms.
"Several years ago, we saw Secretary DeVos and Secretary Pompeo take steps to rein in the Confucius Institutes at the higher education level, which they were able to do because the Higher Education Act mandates transparency of foreign funding of gifts over $250,000. Unfortunately, there is no such corollary for transfer for transparency at the K-12 level," she said. "So, we think that is a very obvious, and should be a very bipartisan, first step."
Neily feels the "first step is just knowing where the money is coming from" so parents can make more informed decisions.
CLICK HERE TO GET THE FOX NEWS APP
"This is not an anti-Asian hate movement. This is simply a matter of following the money and determining what these districts are providing in exchange for what amount of money," Neily said. "There is curriculum, there are teachers, and then there is also data that is flowing back and forth, and that, to us, is something that is deeply concerning."
The Subcommittee on Early Childhood, Elementary, and Secondary Education, chaired by Rep. Aaron Bean, R-Fla., will hold the hearing Neily will testify at, titled "Academic Freedom Under Attack: Loosening the CCP's Grip on America's Classrooms," on September 19.
For more Culture, Media, Education, Opinion, and channel coverage, visit foxnews.com/media
Fox News' Matteo Cina contributed to this report.