'The new AOC:' Gen-Z Rep. calls border wall a 'monument of fear,' like a 'sad, decaying Soviet statue'
Florida Democrat Rep. Maxwell Frost was hailed as the first member of Gen Z elected to Congress
Rep. Maxwell Frost, D-Fla., was mocked on Twitter after comparing the border wall to a "Soviet statue" while discussing the border crisis on Tuesday.
The House Oversight Committee met for a hearing titled "On The Front Lines of the Border Crisis: A Hearing with Chief Patrol Agents." Discussion primarily focused on the fentanyl problem after a spike in drug seizures was reported at the border.
However, Frost denied that the record levels of border crossings contributed to the fentanyl crisis and attacked the border wall as a "monument of fear."
"My colleagues on the other side of the aisle would have us believe that the solution to the fentanyl problem in this country is to discourage both illegal and legal immigration. In comes the wall which we've heard a lot about. You know, we know that crossings haven't decreased since we spent 15 billion, once again, 15 billion with a B of taxpayer money on that monument of fear. The wall kind of reminds me of a sad, decaying Soviet statue," Frost said.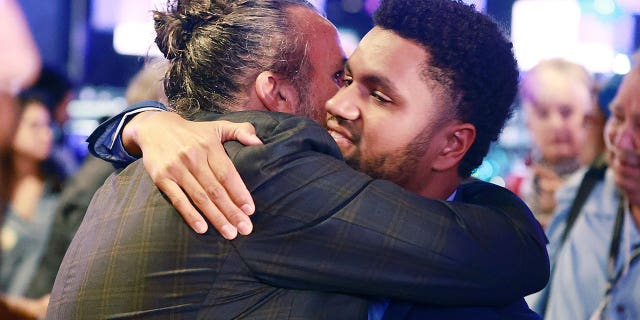 TEXAS MOM WHO LOST SON TO FENTANYL PLEADS WITH BIDEN TO SECURE THE BORDER: AMERICAN LIVES 'NEED TO COME FIRST'
He also criticized the hearing itself for not focusing on solutions and attacking illegal immigrants.
"You know, for two years of campaigning, we've heard about the border, the border, the border, and here we are. And yet, we're not being solutions oriented. It's hyperbole and lies. And I want to be clear, and we've heard this time and time and again and I'll say it again, the situation deserves this committee's attention because there is a crisis at the border, but the crisis is not a criminal one. It's a humanitarian one," Frost said.
Social media users blasted Frost's comparison to monuments of the Soviet Union with many attacking the Gen. Z-congressman for his apparent ignorance.
"'The Wall' is like a Soviet statue? Has this kid ever heard of the Berlin Wall? That kept people IN. That was a 'monument of fear.' They shot you for trying to escape," Newsbusters executive editor Tim Graham tweeted.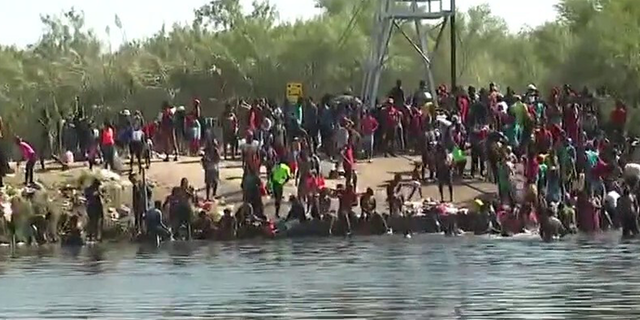 BORDER PATROL OFFICIAL RAILS ON SCHIFF'S 'DISGUSTING' ATTACK ON REPUBLICANS AT HOUSE HEARING: 'TOTAL LIES'
Author Matt Palumbo commented, "People always say we need more young people in politics and then we end up with this and AOC."
"We're at the beginning stages of the decline," former congressional candidate Barrington Martin remarked.
Talk show host Joseph Pagliarulo tweeted, "Either he's completely unintelligent.. or is lying. You decide. No one on the right is against LEGAL immigration. And 15 bill for the wall that was working (and Biden didn't complete) was money well-spent. Someone should ask him about the 100B to #Ukraine."
"Who wants to tell Rep. Frost that he currently is sitting in a building that had a fence erected around it and that the 'wall' he speaks of had construction halted by his party and current POTUS?" American Greatness contributor Shawn Waugh asked.
"The new AOC is proving that the reboot never works," former pro-wrestler Dale Jackson joked.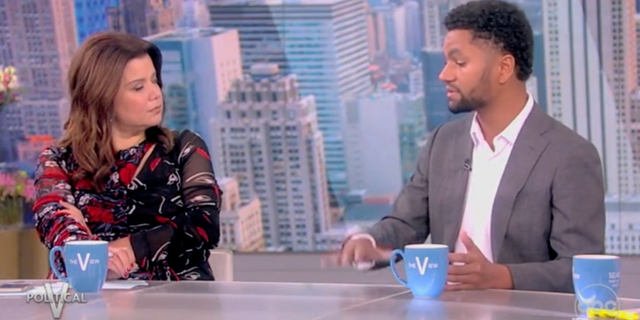 Earlier in the hearing, Frost also attacked efforts to "stoke fear" of immigrants and invoked his status as the son of a refugee in contrast.
CLICK HERE TO GET THE FOX NEWS APP
"You know, it's unfortunate that this hearing started off with a ton of hyperbole and posturing, saying that President Biden and his administration have created the worst border crisis in American history. That isn't about oversight. It's about stoking the fears of immigrants and those seeking asylum. And it's something I take personally as a son of a Cuban refugee," Frost said.