Federal prosecutors have recommended that a former ABC News journalist should receive 15 years in prison after being convicted on child pornography charges.
James Gordan Meek, who had worked for ABC News for nearly ten years until an investigation into his possession of child porn allegations began last year, was convicted on federal charges of transporting and possessing child sex abuse material in July.
He will be sentenced Friday.
'SOUND OF FREEDOM' EXPOSES BRUTAL FIGHT TO RESCUE VICTIMS OF CHILD TRAFFICKING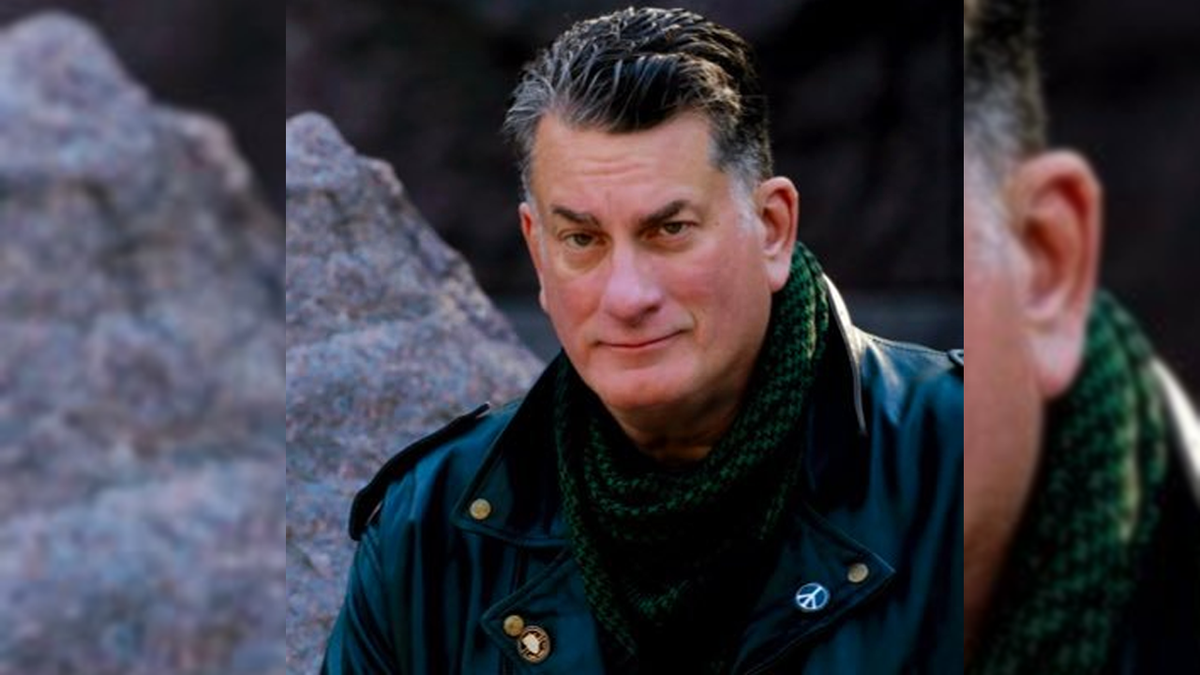 Though Meek asked the judge for the minimum sentence of five years for his crimes, federal prosecutors argued in court that the former ABC reporter should receive between 12 ½ and 15 years in prison considering the nature of his crimes.
The prosecutors detailed Meek's actions in court papers that were filed last Friday. In them, prosecutors Zoe Bedell and Whitney Kramer wrote, "He clearly sought out individuals across the internet for the specific purpose of sharing (and expanding) his [Child Sexual Abuse Material] collection for his sexual gratification."
They noted that Meek sent and received pornography of "infants and toddlers" as well as content "depicting sadistic and masochistic abuse of prepubescent children."
In his search for the content, Meek solicited lewd images from underage individuals and even posed "as a minor himself." According to court documents, law enforcement found text message conversations between the former journalist and two girls – one 14-years-old and the other 15 – who sent him pictures of their breasts.
The same messages included a video of himself "naked and holding his penis in his hand."
The investigation into the ex-journo began last year after the FBI received a tip that videos involving the sexual abuse of children were associate with Meek. Law enforcement raided his home in Arlington, Virginia thereafter.
TEXAS GIRL, 15, TRAFFICKED FROM MAVERICKS GAME IN DALLAS; 8 ARRESTED IN OKLAHOMA: POLICE
An FBI affidavit revealed that agents found dozens of child pornography images in the search that he had been collecting since 2014.
At the time Meek had been working as an investigative producer at ABC News. He had been at the outlet's Washington bureau since 2013, after working at the New York Daily News for some time.
During his career, Meek also served as senior counterterrorism adviser and investigator for the U.S. House Committee on Homeland Security. In 2017, his breaking news coverage of shooting at Orlando's Pulse nightclub received an Emmy.
Immediately after the raid on Meek's home, Meek resigned from ABC News. He was arrested on charges of alleged transportation of images of child sex abuse in January 2023.
In court documents filed Monday, Meek's lawyer, Eugene Gorokhov asked for no more than the minimum sentence, and argued that the prosecutors' recommendations were "excessive."
Gorokhov claimed that "Meek's criminal conduct in this case is completely at odds with his proven personal values," and appealed to the defendant being a father of two girls. The defense lawyer also argued that Meek's coverage of the war on terror in the Middle East affected "his mental wealth."
"It is notable that trauma has been found to lead to this type of emotional numbing, combined with an increased tendency towards impulsivity," Gorokhov claimed.
Representatives for ABC News did not immediately respond for comment.
For more Culture, Media, Education, Opinion, and channel coverage, visit foxnews.com/media