Woman's viral photos prove clothing sizes are ridiculous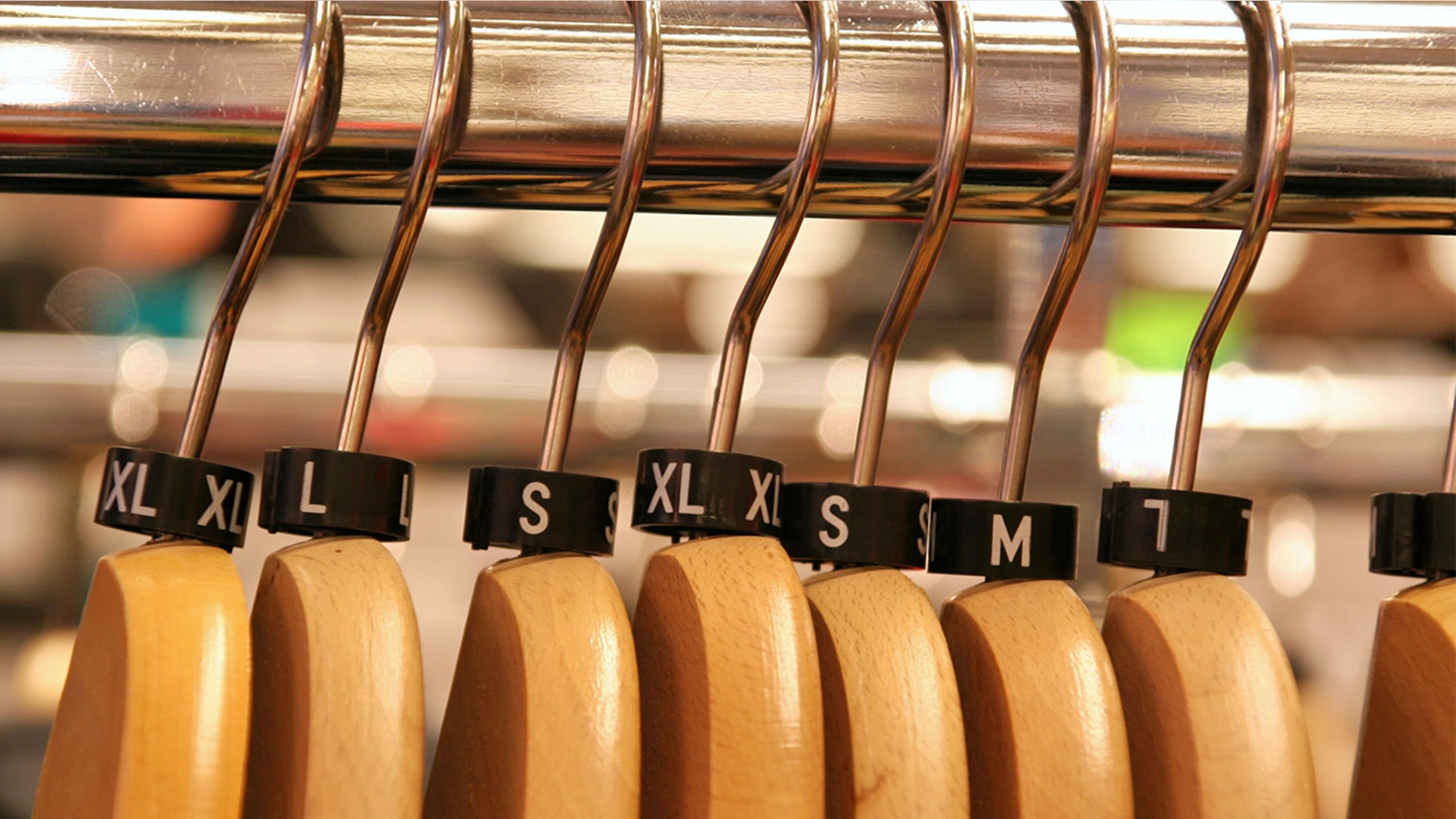 While size is just a number on a tag, it can often incite anxiety and self-loathing in many. But one woman's viral social media post proves just how ridiculous clothing labels really are.
Instagram user Katy, who goes by the username @WODtheFork, posted side by side photos of herself trying on two pairs of denim leggings at Express, both the exact same size but different colors. In the photos, Katy shows how one pair won't go over her thighs, while the other pair is actually slightly too big.
Alongside the photos, Katy explains why she wanted to share the images and discusses the struggles she's faced in the past when it comes to finding clothes that fit.
FORMER BODY BUILDER GAINS 25 POUNDS, COULDN'T BE HAPPIER
"If you ever find yourself in a fitting room ready to bust into tears when something doesn't fit (we've all been there, myself included...millions of times...ask my mom) REMEMBER THIS PIC! There are times I'm a small, times I cant even muscle into a large, times a 10 falls off my hips & times, like this, it doesn't even get past my thighs," she wrote.
She goes on to remind people that size means nothing and you shouldn't allow it define your self-worth. "Sizing is silly...no one will know if you had to bump up or down because of the cut, style, or likely completely wrong sizing on the store's part. You mean so much more than fitting into the smallest size you can. Our value should never come from a number...on the scale or in our clothes," Katy wrote.
FOLLOW US ON FACEBOOK FOR MORE FOX LIFESTYLE NEWS
Katy isn't the first person to call out a clothing store for their sizing. Others have taken to social media to express concerns over having to go up as many as four sizes at H&M, complaining about the emotional effect this could have on people's body image.