Woman Honored At White House For Teaching Traffic Safety To Latinos In U.S., Abroad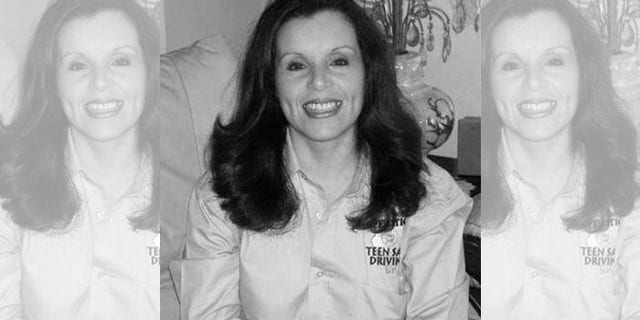 A Chicago traffic safety instructor who has traveled across Illinois and Latin America to raise awareness among Latinos about how to reduce car-related fatalities is among 11 people in the field of transportation who were honored at the White House on Tuesday.
Wanda Vazquez, who trains Latino leaders in the Chicago area to receive their certification as child passenger safety technicians, was named a White House "Champion of Change" for "exemplary leadership" in transportation.
Vazquez, who is a regional traffic safety liaison between Rincon Family Services, the non-profit multi-purpose organization where she works, and the Illinois Department of Transportation, has worked in the field of traffic safety for more than a decade.
The White House statement about Vazquez lauded her as "an active mentor and trainer for Hispanic advocates in the Chicago area."
"As a motivational instructor, she teaches students how to correctly install car seats and help families understand the importance of safe transportation for their children," the statement said.
Vazquez and 10 other people from around the country are to be honored at a special ceremony at the White House Tuesday.
"Statistics show that Hispanic children are at a greater risk than non-Hispanic children for injuries and death in traffic crashes because their restraint use is low," the White House statement about Vazquez said. "Often times this is because their parents are from home countries where car seat use is not the norm."
"By training Hispanic advocates on how to correctly install car seats and the value of occupant protection, they can in turn go into the Hispanic community where they are welcomed and are able to teach families the importance of keeping their children and themselves safety secured whenever they travel."
Vazquez's colleagues at Rincon Family Services expressed pride in her accomplishments.
"We are very proud of the achievements that Ms. Vazquez has made at the local, state, national and international levels to bring traffic issues at the forefront," said Eddy Borrayo, the clinical director at Rincon Family Services, to Fox News Latino.
Vazquez also has managed to be ahead of the curve, he said, warning about the dangers of texting and driving before it became a popular topic.
"From her humble beginnings to current accomplishments, she's always been the same person," Borrayo said, "very dedicated to the community, always available and willing to share her expertise, both at a local and international level."