Victoria's Secret model Bridget Malcolm apologizes for 'being so public about damaging eating habits'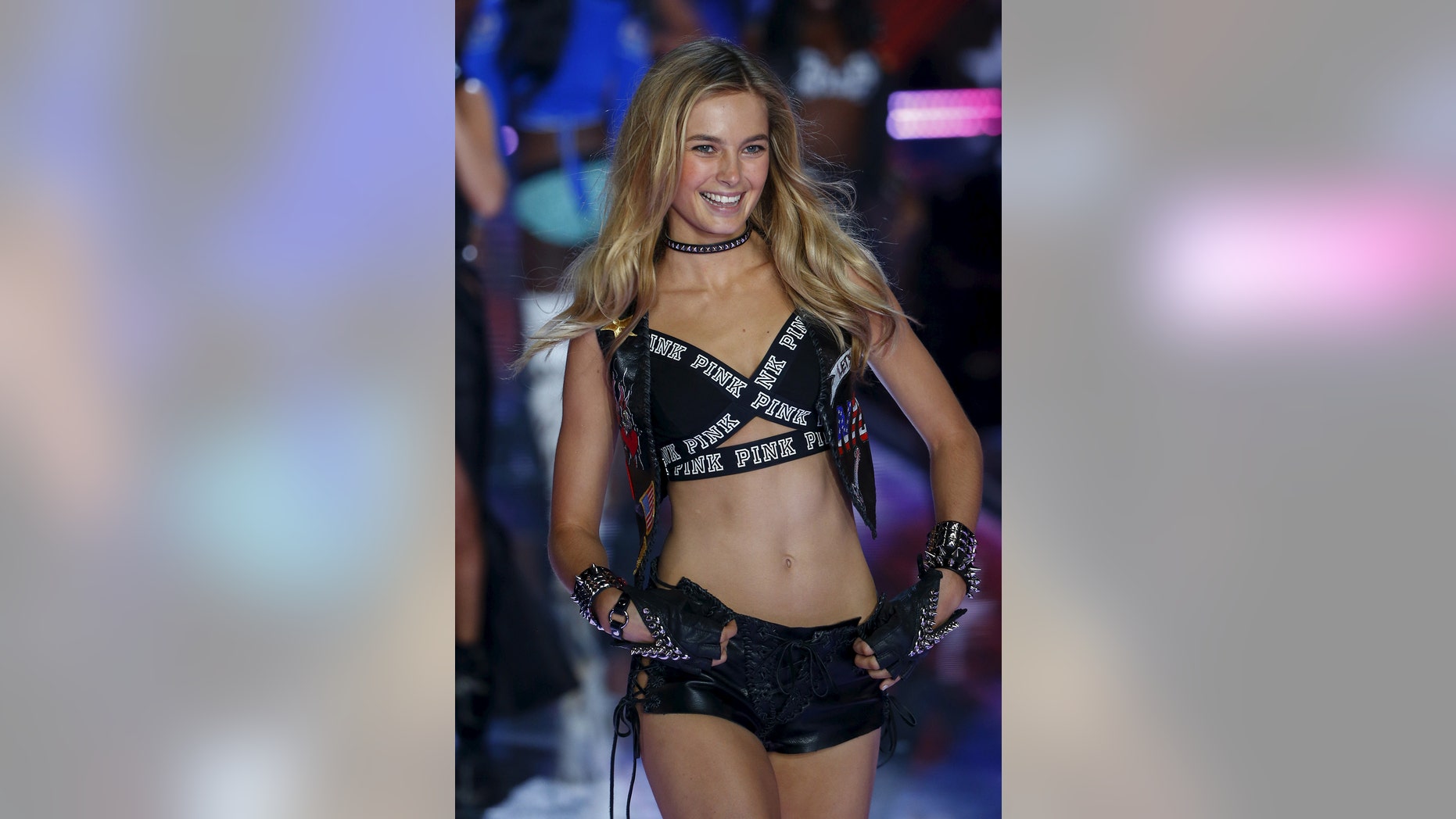 An Australian model says she's sorry for publicizing the unhealthy diet and exercise regimes she adhered to "over the past couple of years."
Bridget Malcolm, who walked in the 2015 and 2016 Victoria's Secret Fashion Shows and was named Playboy's Playmate of the Year in January 2017, shared a blog post on Monday apologizing to followers who had viewed any of her previous social media posts in which she touted her workout practices or her "healthy balanced diet."
Malcolm maintains that she didn't know her habits were unhealthy at the time.
VS MODEL BRIDGET MALCOLM SAYS SHE'S 'MADE PEACE' WITH HER BODY
"I now know that I was completely in the depths of body dysmorphia and it really worries me that I was not a positive role model out there," wrote Malcolm. "I do genuinely want to be someone who uses her platform mindfully and in a positive way, and even when I was at my most unwell, I wanted to be a good role model."
Malcolm, 26, added that she never purposely misled followers, and never once lied about what she was eating.
"When I claimed that I ate loads, I thought that I did," said Malcolm, who admitted that her body dysmorphia never allowed her to see herself as she truly was.
"I would eat such an extreme diet, and train so hard because I would look in the mirror and see someone who needed to lose weight looking back at me," Malcolm said.
PICS: WOMAN SPENDS $500K ON PLASTIC SURGERY TO LOOK LIKE KIM KARDASHIAN
"I am sorry for being so public about damaging eating habits," she added, before revealing that no foods are currently off-limits for her. (She does, however, still choose to adhere to a plant-based diet for now.)
Earlier this month, Malcolm wrote on her blog that she had stopped dieting altogether, adding that she threw away all of the clothes she wore when she was at her thinnest and most unhealthy. She also began eating whatever she wanted, and avoiding mirrors as best she could.
"I have gained weight. And I do not give a f--- about it," she wrote in the earlier post. "My life is so much more than my jean size."
In Monday's post, however, Malcolm suggested there were many other models in her industry who still adopt the same dangerous lifestyle she previously embraced.
"Body dysmorphia is a terrifying thing. I have had countless conversations with fellow models, all of whom are tiny, where they call themselves fat," Malcolm said.
FOLLOW US ON FACEBOOK FOR MORE FOX LIFESTYLE NEWS
Malcolm, meanwhile, says she still feels "guilt" over her previous lifestyle recommendations.
"I said some things in the media that make me cringe now," wrote Malcolm.
"I truly hope that you guys can accept my apology."