Victim of 'pull a pig' prank speaks out about man's cruel trick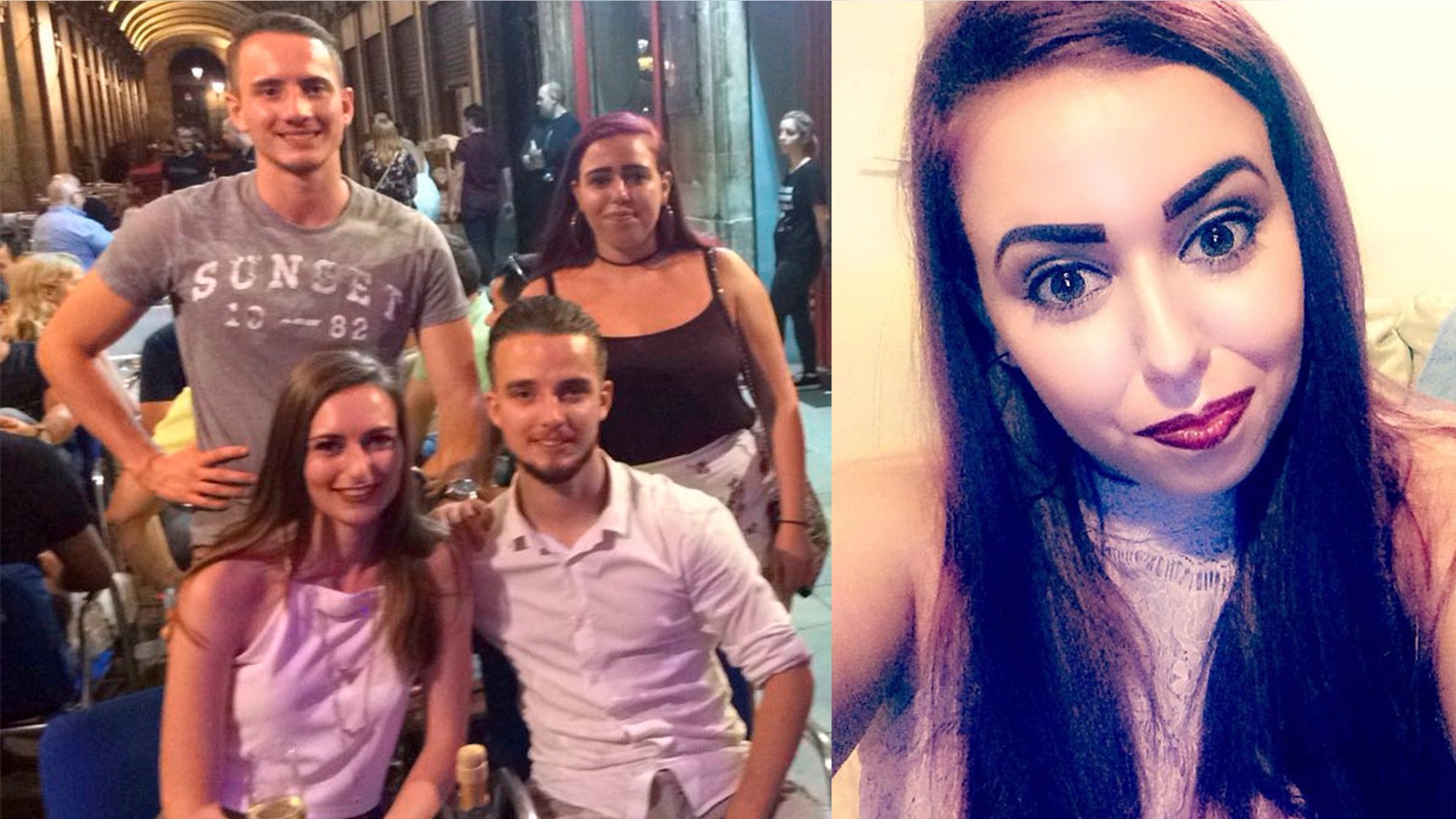 A British woman claims she was left in tears after flying to Amsterdam to meet up with a man with whom she had a romantic relationship, only to find out she was the victim of a cruel prank.
Sophie Stevenson met Jesse Mateman on vacation in Barcelona shortly after the city's terrorist attack in August.
Stevenson said her and Mateman slept together and talked about having a long-distance relationship. She said "it was a proper holiday romance," according to The Sun.
FITNESS TRAINER RESPONDS TO FAT-SHAMING AFTER USA TODAY SEGMENT
After talking to each other daily, the two planned to meet in Amsterdam, but after Stevenson arrived at the airport, Mateman never showed up.
Several hours later, Mateman messaged Stenson on Snapchat, telling her it was all a joke and she'd been victim of a prank called "pull a pig."
"Pulling a pig is where a guy tries to pull the fat, ugly girl. I felt sick," Stevenson told The Sun.
Shocked by what had happened, Stevenson replied to message, asking how he could be so cruel, by Matemen blocked her on social media.
Stevenson said she's sharing what happened "so that this never happens to anyone else."

FOLLOW US ON FACEBOOK FOR MORE FOX LIFESTYLE NEWS
Mateman, meanwhile, is reportedly denying the incident.
In a statement released by his lawyer, Mateman admits to a one-night stand with Stevenson but says he "doesn't remember" sending her a message with the word "pig" in it, and if he did, it could only have been [sent] during his stay in Spain and can only relate to the way in which they had sex," The Sun reports.