Twitter user blasted for ring-shaming a newly engaged woman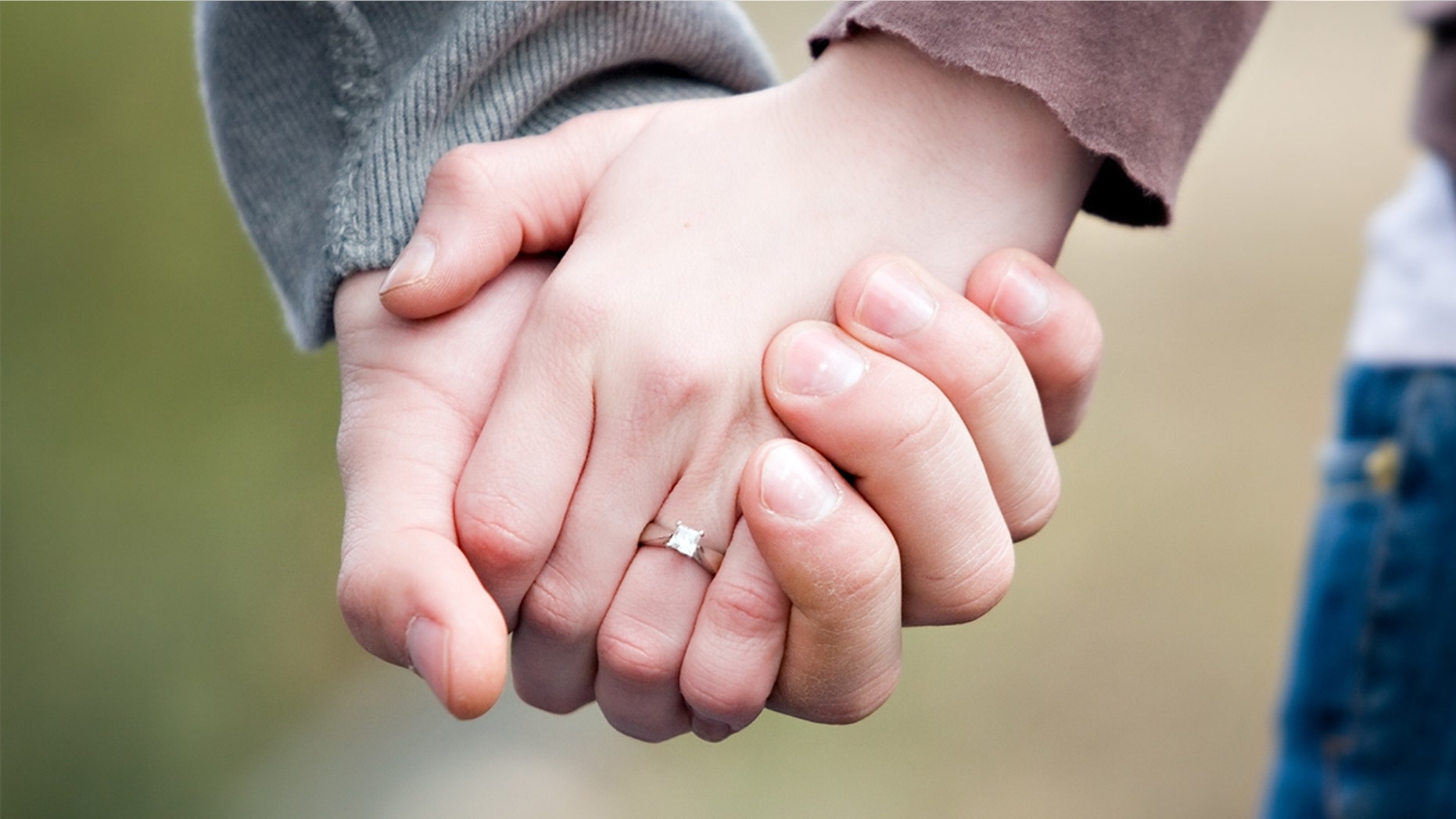 Whether they're glittery or plain, new or an old family heirloom, engagement rings offer a promise unique to each relationship — but no matter what, they'll always be the subject of discussion among friends, family, and apparently complete strangers online.
Earlier this month, one Twitter user mocked an engagement ring she saw on Facebook, specifically for what she percieved to be smaller-than-normal diamonds. But in response, the Internet exploded in defense of, and appreciation for, more modest marital rings.
WHY DO WEDDING RINGS GO ON THE LEFT HAND?
Along with a photo of the woman's engagement ring, Twitter user Daymjina wrote "Imagine finally being proposed to & this is the ring you're given."

Immediately striking a nerve, thousands of men and women from all around the world, married and single alike, fired back that a beautiful ring doesn't guarantee a beautiful marriage.
"You marrying the ring or the man?" one user asked. Many women also proudly tweeted photos of their own self-described smaller rocks, and discussed the special place these rings have in their hearts.
BRIDE LOANS WEDDING DRESS TO 12 DIFFERENT WOMEN IN ONE YEAR
As for Daymjina, she's standing by her statement. "Look, if that's all someone can genuinely afford, then it's not right to reject it, because you love the person. But if he can afford better, then it's not bad to expect more," the 21-year-old Australian makeup artist told Yahoo Style.
While diamonds may be forever, marriages that begin with expensive bling are less likely to last long term, according to a recent study from Emory University. In the research, two economics professors polled 3,000 American adults who were presently or had previously been married, discovering that individuals who spend serious cash on engagement rings and the wedding ceremony were more likely to get divorced.
FOLLOW US ON FACEBOOK FOR MORE FOX LIFESTYLE NEWS
Perhaps love don't cost a thing, after all.