The states that spend the most on engagement rings
NEWYou can now listen to Fox News articles!
Love is in the air, and thousands of couples across the country will make their plans to wed official on Valentine's Day. Though their exciting intentions are one and the same, there is apparently vast disparity in how much people spend on engagement rings, state by state.
According to The Knot's 2017 Real Weddings Study, Americans drop $6,351 on average for the special sparkler. Online diamond retailer Ritani dove deeper to investigate the average price paid for an engagement ring last year in each state.
California, North Carolina and Wisconsin spent the most for that all-important piece when popping the question, the retailer found, explaining that the "four Cs" ─ cut, carat, color and clarity ─ are essential in grading and pricing a diamond.
MEGHAN MARKLE, PRINCESS EUGENIE, AND KATE MIDDLETON'S ENGAGEMENT RINGS: EVERYTHING YOU NEED TO KNOW
New Hampshire, Vermont and Utah were the states that spent the least, according to Ritani.
Nevertheless, jewelry expert Kathryn Money of Brilliant Earth told Fox News that the price tag for a ring is the most minor of details on the big day.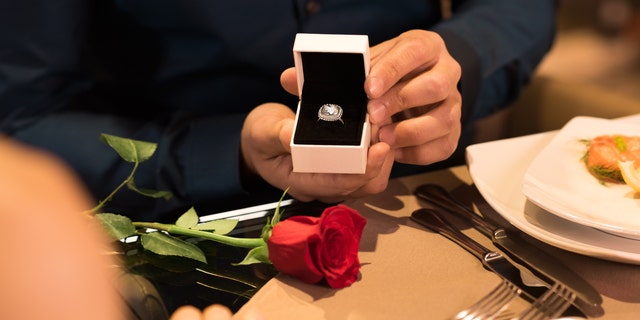 "Regardless of whatever a ring costs, it's really about what it represents for the couple, signifying a really important personal step in their life, it's really the most important thing," Money said.
From biggest to slimmest spenders, check out how much each state spends on average on the all-important piece.

California: $10,241
North Carolina: $9,225
Wisconsin: $8,766
Washington, DC: $8,695
South Carolina: $8,599
Massachusetts: $8,426
Delaware: $8,403
Texas: $8,194
Iowa: $8,150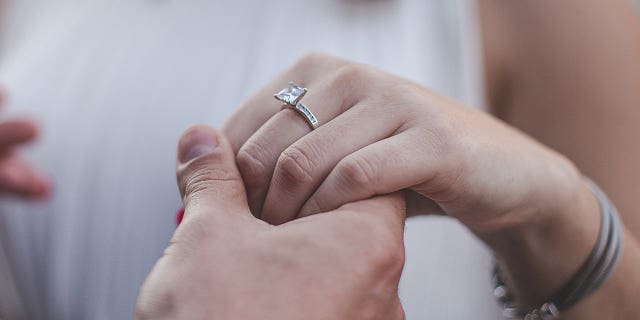 Illinois: $8,138
New York: $8,092
Florida: $8,022
Michigan: $7,817
BEST 2018 WINTER OLYMPICS OPENING CEREMONY PARADE LOOKS
Connecticut: $7,810
Indiana: $7,558
Alabama: $7,521
Hawaii: $7,491
Montana: $7,471
Missouri: $7,467
Washington: $7,160
Wyoming: $7,154
Georgia: $7,059
Arkansas: $6,971
New Jersey: $6,969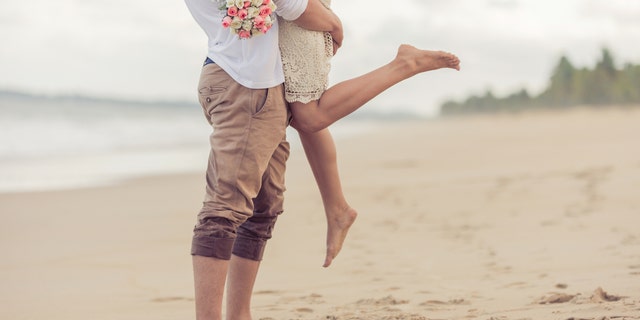 Maine: $6,813
Idaho: $6,790
Oregon: $6,664
Pennsylvania: $6,627
FOLLOW US ON FACEBOOK FOR MORE FOX LIFESTYLE NEWS
Oklahoma: $6,584
Ohio: $6,454
Alaska: $6,414
Virginia: $6,329
Kansas: $6,318
Arizona: $6,310
Colorado: $6,310
Louisiana: $6,294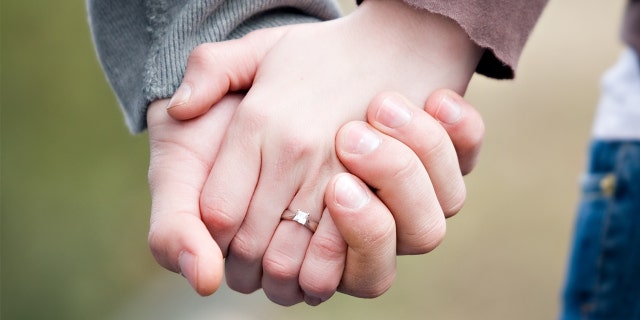 Tennessee: $6,116
Rhode Island: $6,109
Maryland: $5,972
Nebraska: $5,818
Minnesota: $5,630
North Dakota: $5,436
Kentucky: $5,170
New Mexico: $5,089
Nevada: $4,944
South Dakota: $4,832
Mississippi: $4,772
West Virginia: $4,352
New Hampshire: $4,053
Vermont: $3,941
Utah: $3,518