Temporarily Cover Up a Tattoo Like the Pros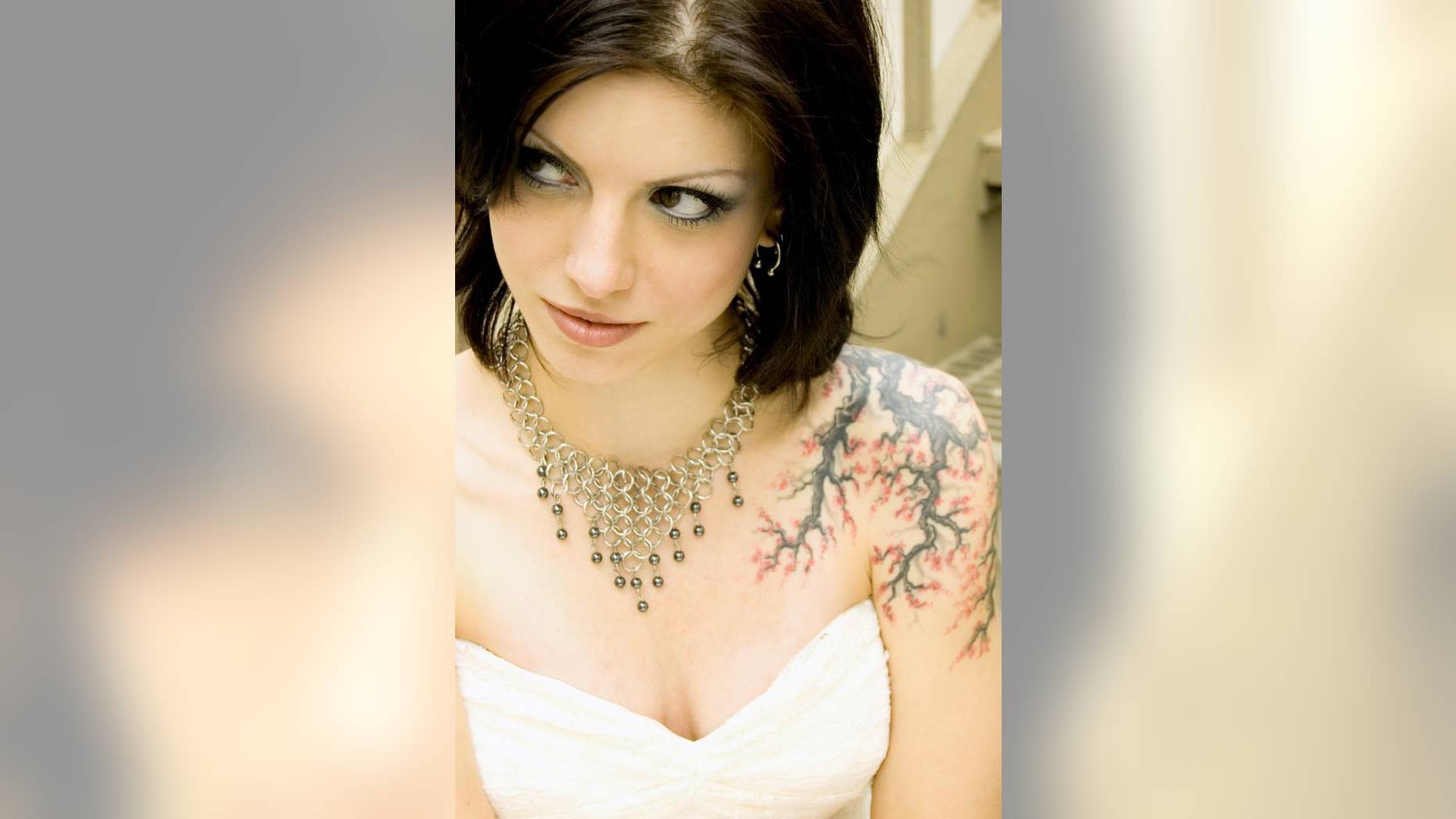 Most people with tattoos are proud to showcase their body art whenever they get the chance. On the other hand, there are times when some might feel more comfortable hiding their ink from view.
Whether it's a wedding, a job interview or a family reunion with a judgmental grandma, there are some rare occasions when it might not be ideal to flaunt a tattoo. We asked Denise Cockrell, a makeup artist with Bluemercury, to share her expert advice on (and some of her favorite products for) concealing tattoos.
"I've covered many a tattoo in my career," says Cockrell, who claims that brides-to-be are her most common clientele with this request. And while Cockrell recommends making an appointment with a professional the first time around (they can start you off with the right color palette, brushes and sponges, she says), the expert tells us that anyone can temporarily cover their own ink with the right know-how.
"It takes skill, but with the right products, tools and practice, it can be mastered," explains Cockrell. "This method also works well for bruises and skin discolorations," she adds. And, depending on how long your cover-up needs to last, Cockrell says that many makeup outlets carry setting sprays and sealers to keep color from rubbing off on your clothes.
Once you've applied the complete cover-up, you must remember that you might not get the results you were hoping for on the first try; however, if you can't afford a trip to a professional, don't get discouraged. "It does take time," warns the expert, so she recommends experimenting at home until you find the products and methods that work best for you. Then, attend that wedding, job interview or family reunion with confidence — grandma won't be the wiser.