Teeth jewelry: The latest trend that's all the rage with celebrities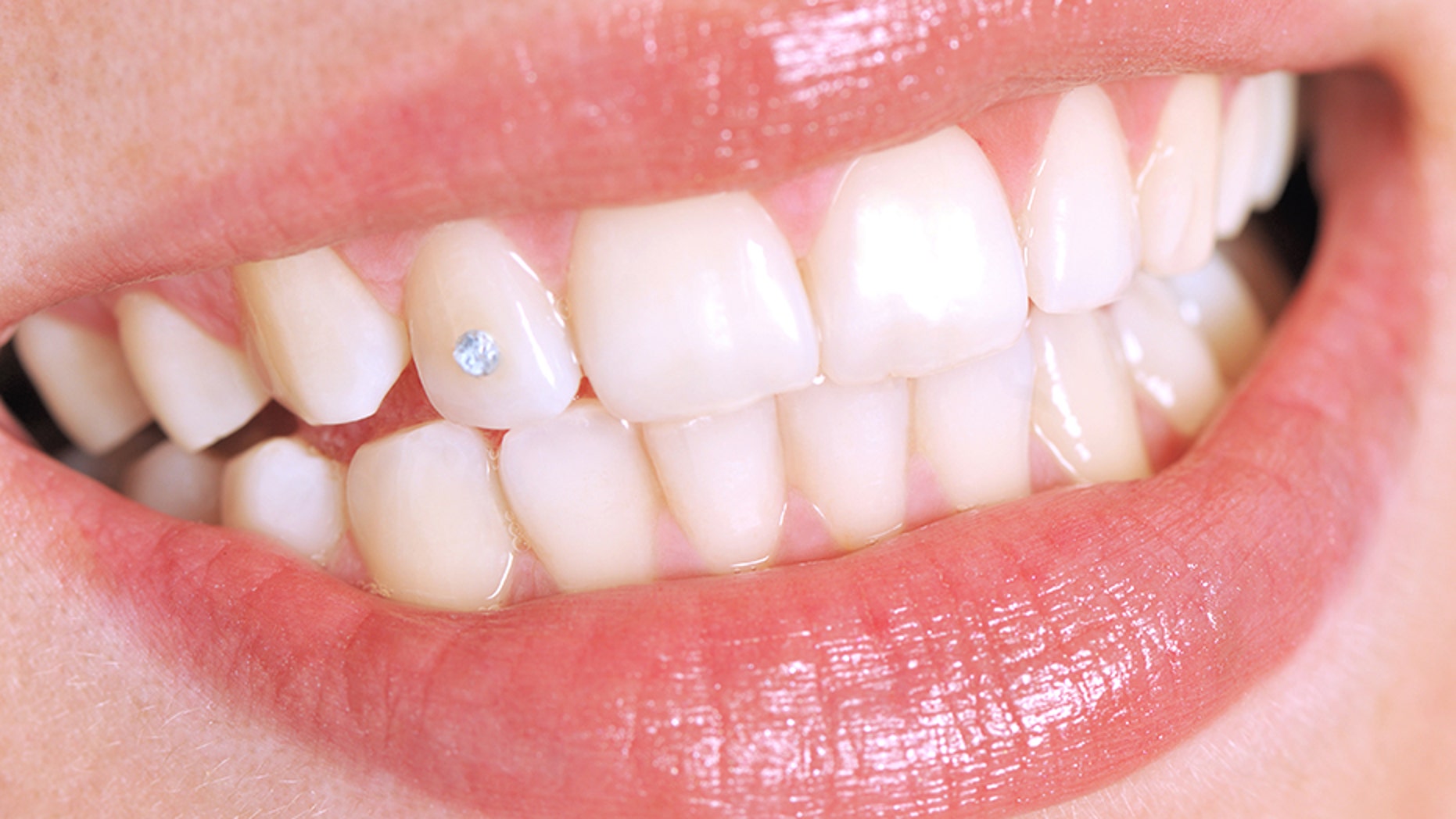 The newest rage looks to make your smile more dazzling with jewelry instead of teeth whitener.
Teeth jewelry has been spotted on celebrities such as Katy Perry, Pink and Hailey Baldwin, and one celebrity dentist claims anyone can now share that look, if they so choose.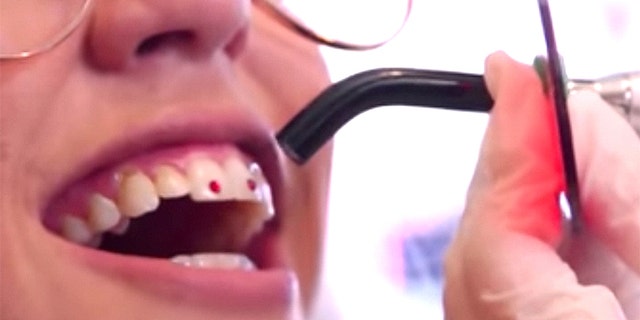 Dr. Anjali Rajpal, a dentist for Perry and several other stars, told Us Weekly that celebrities are more frequently looking to add some bling in their smile.
"In the past it was big for rappers to have grills that are embedded with expensive jewels. The trend migrated to pop stars, male and female alike, because it's not so serious and a lot of fun," Rajpal told the magazine.
MELANIA TRUMP'S HAT DRAWS BEYONCE, OLIVIA POPE COMPARISONS
However, celebrities appear to be moving away from grills, which Rajpal described as being difficult to take out, eat, or speak with, and migrating toward diamonds on their choppers.
"Grills can be difficult because you have to take them out and they're hard to speak and eat with, but what I'm doing now is adhering diamonds to the teeth and they can stay there all the time," she explains.
The doctor said she is creating "unique, custom designs" to fit "the type of personality and style that you have" and some of her favorites include adding a diamond to a tooth, or making little heart motorcycles.
"I like to make something fun and since there's no damage to the tooth structure, if a patient wants something different, all I do is polish off the gem and polish back the tooth structure, so they can easily change it up," she said.
COUNTRY MUSIC STAR KELSEA BALLERINI WORKS OUT FOR A GOOD CAUSE
Rajpal calls teeth art a "cool new trend" that she hopes will catch on.
"It's such a conversation starter and it's a cool new trend. We put jewelry on our necks, noses and ears, and your teeth are pearls already, so it's nice to jewel them out," she said.
The jewelry is available online for purchase, or some dentists and tattoo parlors offer to put the jewelry on your tooth or teeth.