Taxidermist turns dead mice into earrings, refrigerator magnets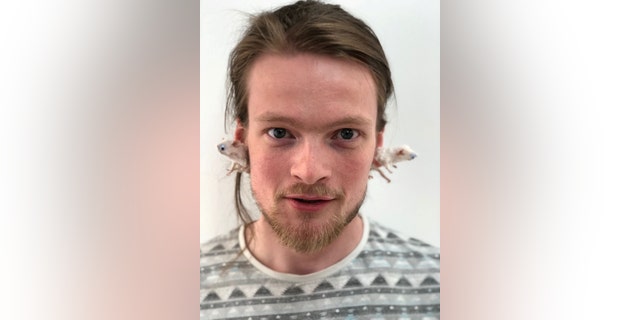 A taxidermist artist is turning dead mice into earrings.
Wacky Jack Devaney, 24, has previously made dead rats into pencil cases and a dead rabbit into a toaster, as well as making jewelry out of rat testicles. And the creative student has now branched out into a jewelry range of dead rodent earpieces.
While he acknowledged some find it grim to wear a dead mouse attached to their ear, Devaney said he has already sold quite a few of them. The University of Plymouth student sells the mice, in two halves with magnets attached, to produce a fake ear stretcher look.
COACH ANNOUNCES INTENTIONS TO GO FUR-FREE
They are priced at 18 pounds for the pair (about $15.50), but Devaney said if people don't have the money to part with that amount, they can always buy half of one and use it as a fridge magnet — on his website, he sells "build a mouse" fridge magnets where customers can purchase a "full," "head," or just the "a**," or the magnetic mouse earrings.
The website warns: "Magnetic earrings made from mice. No mouse will be perfect. Everyone gets something unique."
Devaney, of Devon, England, said he came up with the idea as a way to use "a bunch of strong, old magnets lying around," so he tried them on his earlobes, but the sensation was quite painful. "When I'd managed to get them off it … the pain had stopped," he said.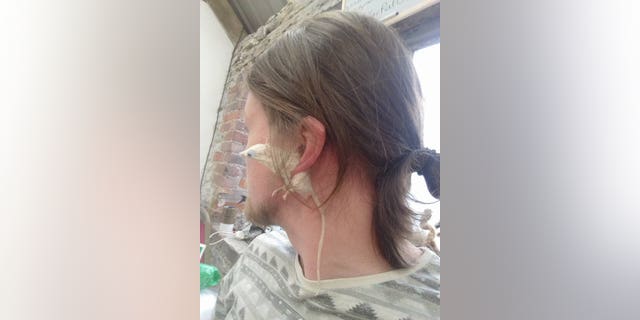 "I tried them again, but this time with some fabric to see if they were strong enough to hold and if the fabric stopped the crushing sensation.
"Luckily [the magnets were strong enough], so then I stuffed the halves of the mouse, [sewed] them up with the magnets inside and took the photo.
"The beauty of the earrings is if someone doesn't want to wear them, or they just don't have 18 pounds to spare, they can buy half of one and use it as a fridge magnet!"
MEGHAN MARKLE WEARS MACARONI NECKLACE GIFTED TO HER IN AUSTRALIA
Devaney gets the mice from the freezer at his local pet shop as they are sold as snake food. He insists that none of the animals he taxidermies are harmed in the process.
Devaney said he's also "desensitized" to taxidermy, as he worked in a butcher's shop from a young age — but he still has limits.
"I don't get queasy," he said. "The only thing that has made me question my career choice and also made me feel a bit weird was when I started making keyrings. The initial ones were made out of intestines and bits of skin and paws, and they were fine. But I thought people might like it if I squeezed out the contents of the intestines and did hearts and drawings in the resin before it set.
"Turns out that's my 'line' or close to it anyway — never knew I had one. It wasn't the smell of it though, it was the texture. Imagine greasy sand. But obviously, it's from a recently defrosted mouse, so cold, greasy sand."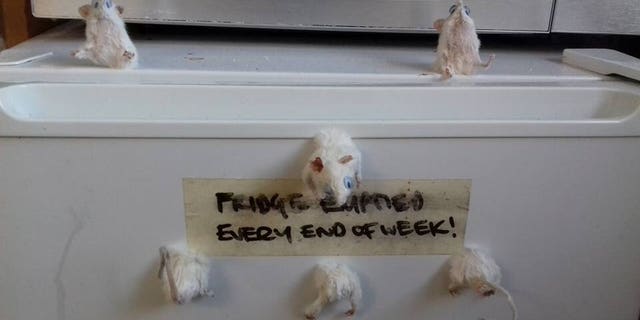 FOLLOW US ON FACEBOOK FOR MORE FOX LIFESTYLE NEWS
The taxidermist has already sold his previously strange creations all over the world, and is hoping for similar success in his latest jewelry line.