Surgeon specializing in 'designer nipples' says patients want the Kendall Jenner look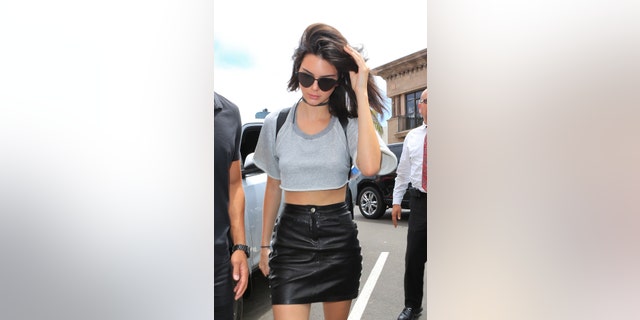 NEWYou can now listen to Fox News articles!
Plastic surgeon Norman Rowe might specialize in "designer nipples," but don't poke fun — his business is reportedly booming, according to a feature published on The New York Post.
Rowe, who practices at Rowe Plastic Surgery on Park Avenue in NYC, says the women who seek his services are looking to change the firmness, shape and even color of their nipples, often in order to better highlight their breasts through their clothing.
"I think it would be really cool to just have protruding nipples all the time," said one woman featured in the New York Post's video.
TEEN HUMILIATED AFTER SCHOOL MADE HER COVER 'PROTRUDING' NIPPLES
One patient even cited Kendall Jenner as having ideal nipples, remarking that she loved the "pointiness" of Jenner's nipples, and adding that they look "sexy and feminine" through her shirt.
Rowe achieves the results his patients seek, at least in part, with fillers that last "about two years," he says, as opposed to a more traditional filler like Botox, which lasts only three to four months.
HIGH SCHOOL STUDENTS PROTEST FOR RIGHT TO GO BRALESS
The "designer nipple" trend isn't exactly new, either. Rowe told the DailyMail in June 2017 that requests for his services were on the rise. And in November 2017, the Huffington Post reported that a plastic surgery firm that operates in the Midwest saw requests for the surgery surge by as much as 30 percent.
Rowe added that celebrities are largely driving the trend, especially those wearing thin or sheer tops that highlight their bodies.
"My patients come in with pictures from magazines of nipples that they want; they want to wear see-through dresses too, and that makes them take a closer look at their nipples," he told the Daily Mail in 2017.
FOLLOW US ON FACEBOOK FOR MORE FOX LIFESTYLE NEWS
More recently, one of Rowe's patients told the Post she was also hoping her new nipples would "constantly make her feel like a woman" — but Rowe still seems to credit celebrities with furthering that notion.
"I think more recently, the more prominent nipple has become a very popular look and a trend, and a lot of our patients want that high beam or headlight look," he told the Post.