Student told sweatshirt and jeans violated school's dress code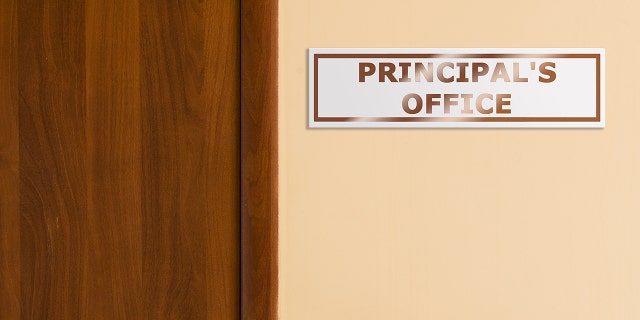 While choker-neck shirts and crop tops are still prominent fashion trends of 2017, the looks evidently have no place at Loyalsack High School in Williamsport, Pa.
Last week, two female students, Emily and Hailey, took to Twitter to protest their school's dress code after one of the girls earned detention for her attire. And now the girls — and the Twitterverse — are fired up not only over the charges, but the way that Loyalsack High administrators handled this dress code violation.
"@itsleeeeeee has an after school detention for 'excessive midriff' in this outfit," wrote Emily of her friend Hailey's offending attire, along with a photo of the loose yellow sweatshirt — with what appears to be a hand-cut choker neck and cropped hem — and high-waisted jeans that Hailey was dress-coded for wearing.
TEEN CALLS OUT SEXIST DRESS CODE RULES FOR SCHOOL YEARBOOK
Emily also hinted that she had discussed the dress code with her principal in the past.
"It's almost like we didn't have a meeting with @LTHSPrincipal to change the issue of girls constantly being shamed & taken out of class for their normal outfits?" she added.
Apparently, Hailey's outfit was reported to the school by a male classmate for exposing her cleavage (though there's no cleavage to be seen), according to responses from herself and a fellow classmate on the thread.
School alumni and the public alike were quick to denounce the school's actions, calling out Loyalsock for "shaming women" and "discriminating girls' clothing" with the dress code policies.
BEAUTY PAGEANT HOPEFULS SPORT BEEF BIKINIS TO PROTEST SEXUAL HARASSMENT
While she refuses to be silenced, Hailey, however, is thinking bigger picture.
"I'm actually going to college in NYC for political science and women and gender studies, and I plan on being in many clubs that raise awareness for LGBTQA+ people, women, and people of all kinds," she told Yahoo Lifestyle.
"I want to leave a message and help raise awareness for issues such as what I was dress coded for," she added.
FOLLOW US ON FACEBOOK FOR MORE FOX LIFESTYLE NEWS