Soldier Surprises Latina Girlfriend with Marriage Proposal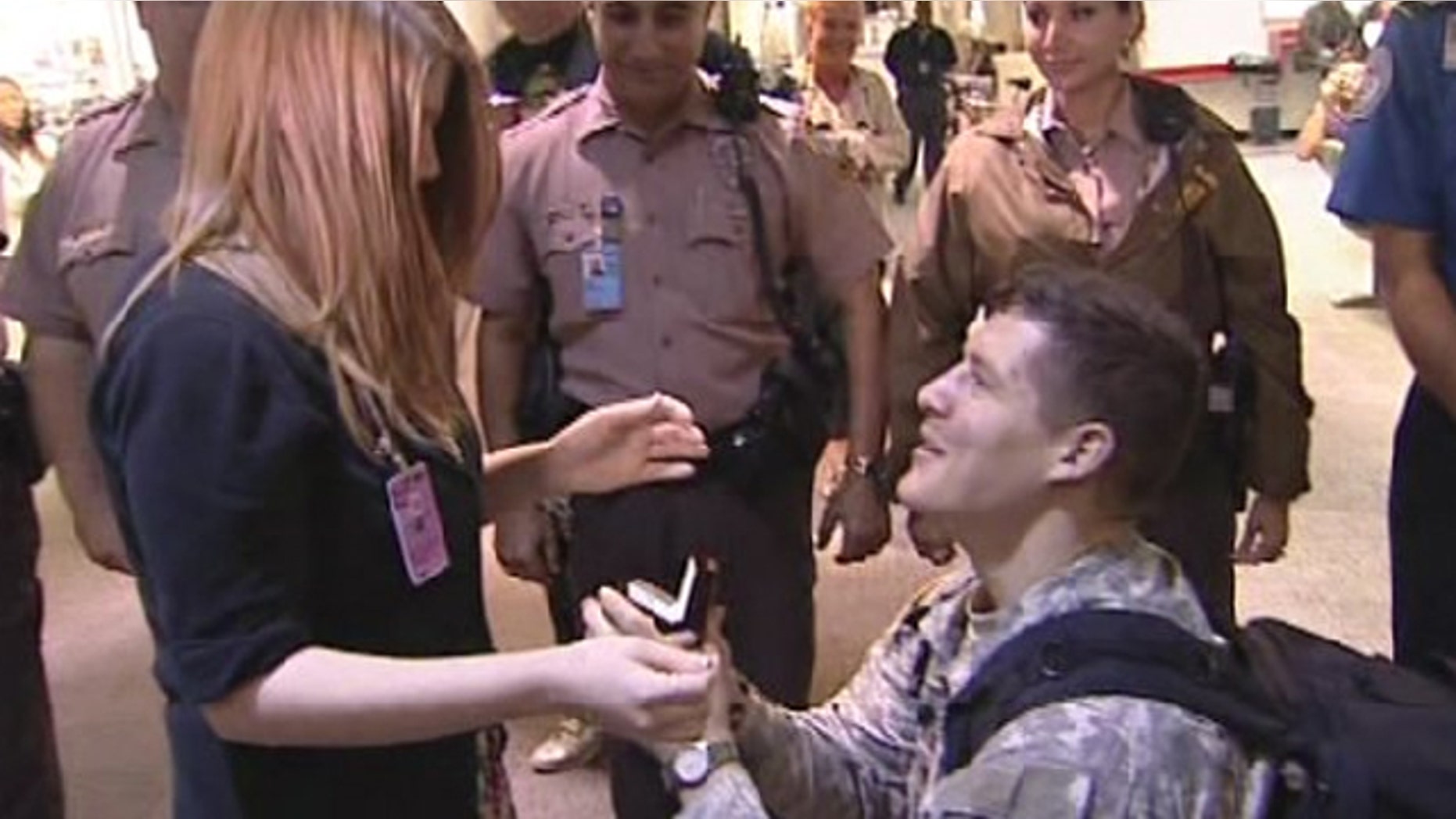 A woman was in for the surprise of her life when she met her soldier boyfriend at the airport.
On Friday, U.S. Army specialist Michael Smith returned to the U.S. from his tour of duty in Afghanistan. When Smith arrived at MIA, he immediately got down on one knee and popped the question to his girlfriend-turned-fiancé, Lindy Gonzalez.
"Will you marry me?" Smith asked.
After getting over her initial shock, Gonzalez responded, "Yes," an answer that was met with applause.
Will you marry me?
The newly-engaged couple lives in Oregon, but Smith is visiting South Florida to meet some of Gonzalez' family.
Follow us on twitter.com/foxnewslatino
Like us at facebook.com/foxnewslatino