School in England bans designer Canada Goose and Moncler jackets to keep poorer students from feeling bullied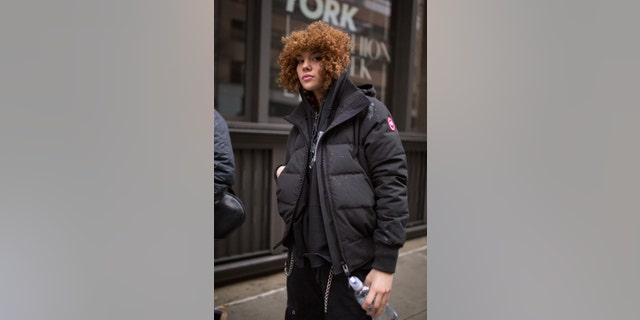 Pupils have been banned from wearing expensive designer coats to school to stop other kids feeling poor.
Woodchurch High School in Wirral, in Northwest England, says students are no longer allowed to dress in jackets from Canada Goose, Moncler or Pyrenex, which cost up to 1,000 pounds ($1,280) each.
The Church of England academy sent a letter home to parents informing them that the ban is part of a "poverty proofing" scheme, according to MailOnline.
The letter said: "As you are all aware from an email that was sent out yesterday, pupils will not be permitted to bring in Canadian (sic) Goose and Monclair (sic) coats after the Christmas break.
TACO BELL OFFERING HOLIDAY SWEATERS NOW
"The support from parents/carers has been overwhelmingly positive and we are very thankful for this. Some have also asked whether Pyrenex coats, which are also in a similar price range (with some also having real fur) will also be prohibited. I am writing to confirm that these brands will also be prohibited after Christmas. Thank you for your ongoing support."
A spokesman for the school, which has 1,400 pupils, said staff are concerned with "poverty proofing" and says their policy has "always been to minimize uniform costs".
Most parents seemed pretty happy with the notion and took to social media to applaud the school's actions.
"It's been the cause of bullying for so long and those that do have them can still wear out of school. It's a win, win," said one mother.
Another wrote, "Wow a school actually acting on bullying."
And one added, "Brilliant thing from a high school. Parents should not feel pressurized into buying expensive stuff so their child 'fits in.'"
But not everyone thought it was a good idea, with one writing, "I think it's a joke, some kids only have those coats."
FOLLOW US ON FACEBOOK FOR MORE FOX LIFESTYLE NEWS
This article originally appeared on The Sun. Read more content from The Sun here.