Photo of Donald Trump 'look-alike' in Spain goes viral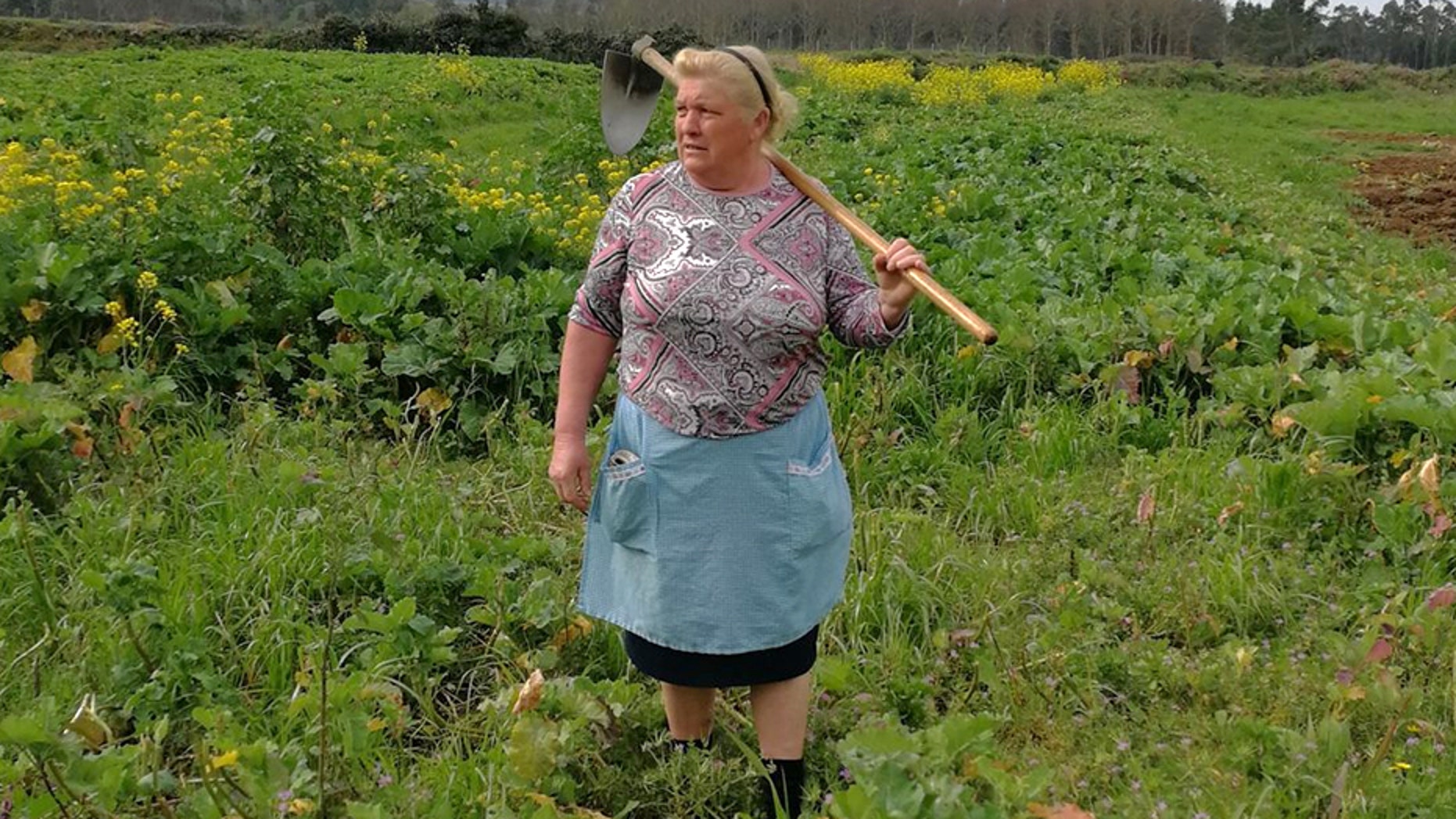 Could this be President Trump's doppelganger in Spain?
Social media users eagerly shared news of a "Trump look-alike" living in Spain after a photo of a Spanish farmer, Dolores Leis Antelo, who lives on a farm in Cabana de Bergantinos district, went viral over the past few days.
Freelance journalist Paula Vazquez last week first shared the picture of the farmer holding a hoe and standing in a field.
MELANIA TRUMP'S WHITE HAT EARNING PRAISE DESPITE ONLINE CRITICS
"Dolores was going to her farm to pick some cabbages," Vazquez told Spanish news site Faro de Vigo on Tuesday. "So I talked with her for a while, while a girlfriend was taking pictures of her, I took the opportunity to take another one [photo] with my cellphone."
Vasquez posted the photo of Dolores on her Instagram and Facebook pages, thinking nothing of it. She initially didn't even see the resemblance Dolores had to Trump.
People quickly began noticing the resemblance between Dolores and Trump within days. Some even began referring to her as "the cousin that Donald Trump has in Galicia."
MEGHAN MARKLE WEARS BOLD BLACK HAT TO MEMORIAL SERVICE FOLLOWING DRESS CONTROVERSY
The photo was largely shared on WhatsApp, a free messaging and voice app. Faro de Vigo reported that users who shared the photo captioned it with, "Donald Trump is incognito in Costa da Morte, more specifically in Nantón, in Cabana de Bergantiños. He put on his official peasant clothing with the sacho in his hand," according to the translation.
Twitter user @Laboreiro also shared the image last Saturday on his feed with the caption: "Donald Trump in Costa da Morte." The post received more than 5,100 retweets and 9,000 likes.
FOLLOW US ON FACEBOOK FOR MORE FOX LIFESTYLE NEWS
Vasquez said Dolores isn't mad about the comparison, either. She's actually "charmed," claimed the journalist.