National Medal of Arts sculptor Jesus Moroles dies in Texas traffic crash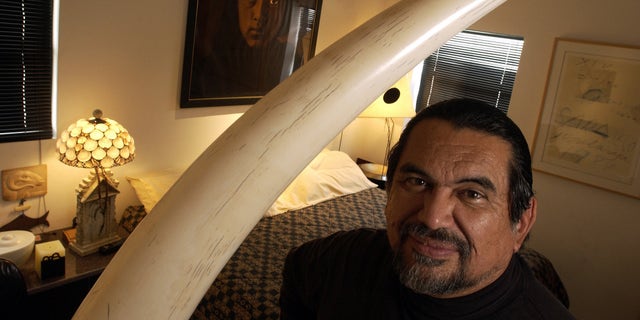 NEWYou can now listen to Fox News articles!
JARRELL, Texas (AP) – Texas sculptor and National Medal of Arts recipient Jesus Moroles has died in a traffic accident.
The Texas Department of Public Safety says Moroles was killed Monday night in a wreck in Jarrell, 30 miles north of Austin.
The agency said Wednesday that Moroles was on Interstate 35 when the van he was driving rear-ended a tractor-trailer rig. Moroles died at the scene. The trucker wasn't hurt.
Moroles lived and worked in Rockport. He specialized in granite. President George W. Bush awarded Moroles the National Medal of Arts in 2008.
His 1987 sculpture Lapstrake is in New York City near the Museum of Modern Art.
Moroles also did the Houston Police Officers' Memorial and had exhibits at the Dallas Museum of Art.
Like us on Facebook
Follow us on Twitter & Instagram