Mom slammed for Target-based workout responds by exercising in Walmart, Whole Foods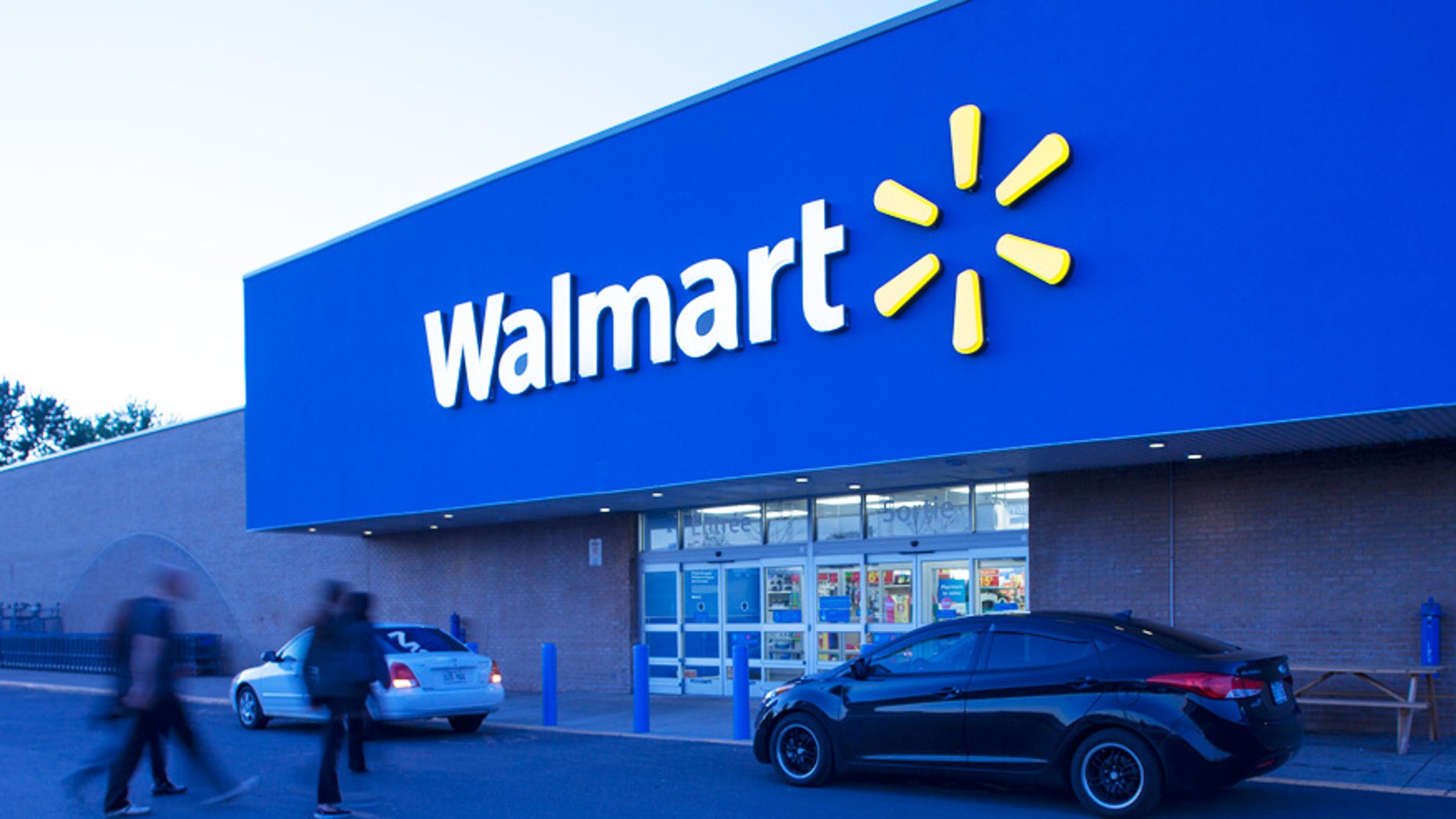 When personal trainer and mother Sia Cooper of DiaryOfAFitMommy.com posted an Instagram video of her impromptu workout in Target earlier this month, squatting and lunging as her baby daughter watched from a shopping cart, she didn't expect the clip to go viral.
After being viewed over 73,000 times, both praise and disapproval poured in from Cooper's 634,000 followers. Most lauded her creativity, but a few denouncers slammed her mid-aisle routine, calling the workout "totally ridiculous" and Cooper a "lunatic" in the comments section.
PENNYWISE MADE A SECRET APPEARANCE IN THIS COUPLE'S ENGAGEMENT SHOOT
Nevertheless, the Floridian mother-of-two wasn't going to tolerate the bullying, and instead embraced the situation. Days later, Cooper proudly took her workout-on-the-road to two other highly-frequented megastores.
"So someone negatively commented yesterday that I should've done my video in Walmart because I would've fit in better (in regards to my viral Target workout video) referring to the common thought that Walmart is a crazy, trashy place. Soooo... I did!" Cooper wrote on Oct. 18, along with another video. Amping up her previous moves, she even strapped her 17-month-old daughter Everly to her chest, as her three-year-old son Greyson sat in the shopping cart.
"Because that's how I clap back at my haters," Cooper added cheekily.
FATHER SUPPORTS BREASTFEEDING PARTNER WITH HILARIOUS, SWEET GESTURE
Two days later, the fit mom was back it again: This time, at Whole Foods. "Lets go! Grabbed some snacks for the kiddos while grabbing a quick workout, too. Cause why not?" she wrote. In this video, Everly was also on Cooper's back as she practiced curtsy squats, twisting lunges and bicep curls (with wine bottles, no less).
Ultimately, Cooper divulged to Cosmopolitan that negative online comments don't shake her. "There aren't a lot of things that people can say that can really get to me," she said, adding that the videos are simply meant to be fun and light-hearted. "You can find a workout anywhere, and that's the whole idea behind the video."
FOLLOW US ON FACEBOOK FOR MORE FOX LIFESTYLE NEWS
"I mean, no, I don't expect [moms] to go grab their shopping carts, go to Target or Walmart and just do squats right there on the spot. But if you find yourself kind of just standing there, why not add a little pep in your step and kill two birds with one stone?" Cooper said.
Busy balancing her professional pursuits and family life alike, the motivated mom has long given her Instagram followers some serious fitspo with similar workouts in nontraditional settings. She's also shared mini-workouts in airports, hotel rooms, gas stations, and from her own front stoop.