Mom claims store-bought Halloween makeup 'severely' burned son's face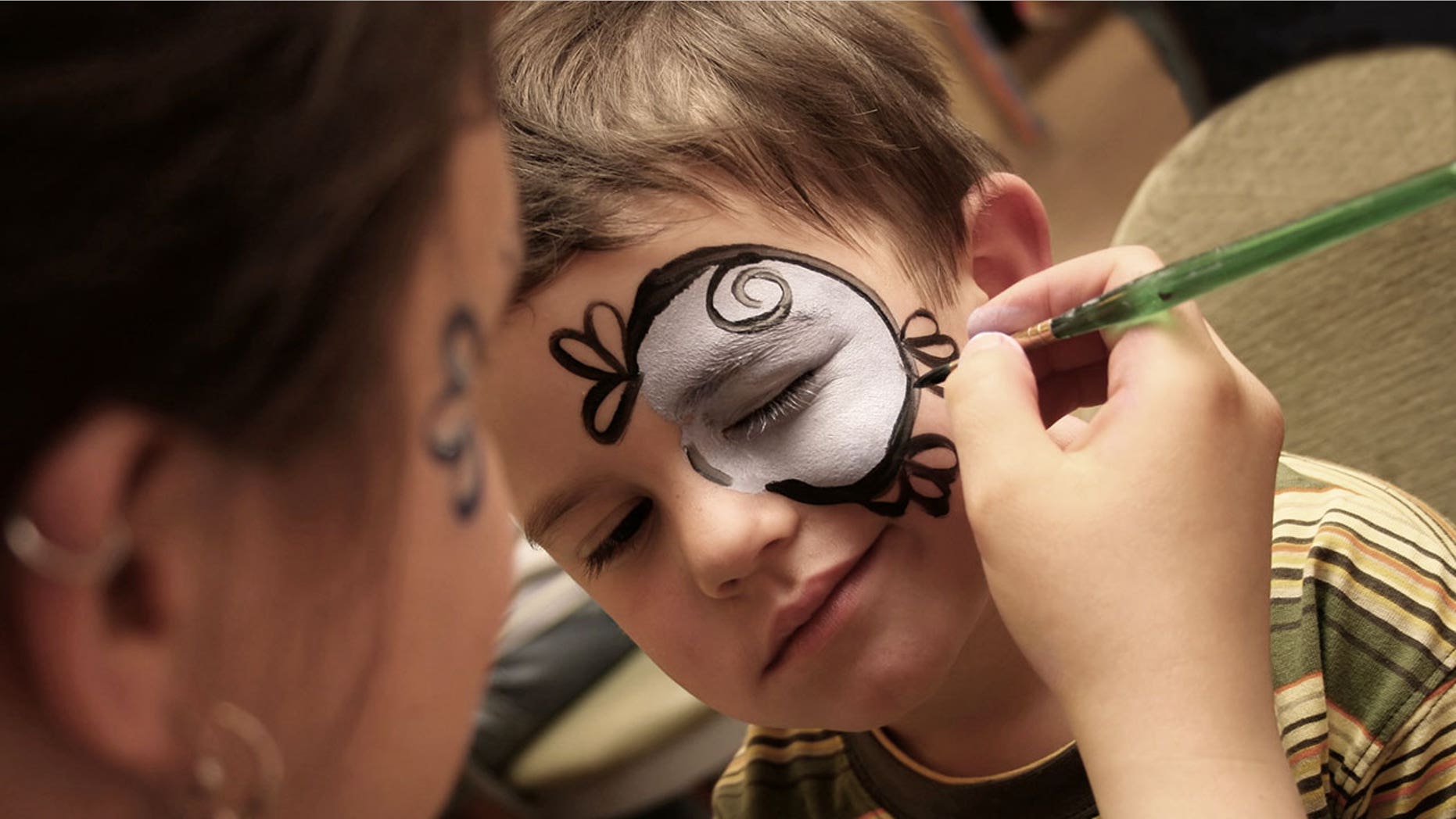 A mom in Australia took to Facebook last week to warn fellow parents about the dangers of Halloween makeup kits after claiming her son was "severely" burned by his black-and-white face paint.
Alexandra Leigh Carter, of Toowoomba, Queensland, says she purchased the makeup kit at the Australian supermarket chain Woolworths — and even tested it out on her son's wrist for 20 minutes — before applying the product to his face during a "trial run" ahead of Halloween.
"This was only on him for 3 minutes and then had to immediately take him for a shower," she wrote alongside photos of her little boy with redness and irritation on his face. "It has severely burnt his skin."
WOMAN WITH MEDICAL CONDITION SHAMED FOR BABY BUMP
Carter says she shared the post to warn other parents to thoroughly test the makeup products their kids plan to use on Halloween. But she also called for the product to be discontinued, and called it "rubbish."
"I've had his face painted countless time [sic], though whatever is in your product is horrific," she wrote.
In the comments, Carter further explained that the ordeal "absolutely scared the hell out of both of us," leading her son to ask if his would be scarred forever. Thankfully, she confirmed the redness died down, and that there doesn't appear to be any lasting marks on his face.
INFAMOUS 'THONG JEANS' ARE NOW A HALLOWEEN COSTUME
"Not even the most conscious of mums can avoid something like this from happening when you purchase products intended for children," she said, adding that she didn't make an "informed choice" when purchasing the cheap product. "I made a mistake unfortunately and THANKFULLY never put it on my youngest son as he does have adverse reactions."
Carter claims she was offered a $25 gift card as compensation for the incident. She also wrote that Woolworths has been "nothing but helpful and apologetic," though she is still waiting to hear the results of their investigation into the makeup product.
In the meantime, she says, she'll be comparing the product's ingredients to others on the market.
FOLLOW US ON FACEBOOK FOR MORE FOX LIFESTYLE NEWS
"If it helps one child I've done my job by creating awareness," she said.