Microblading: The face tattoo you'll actually want to get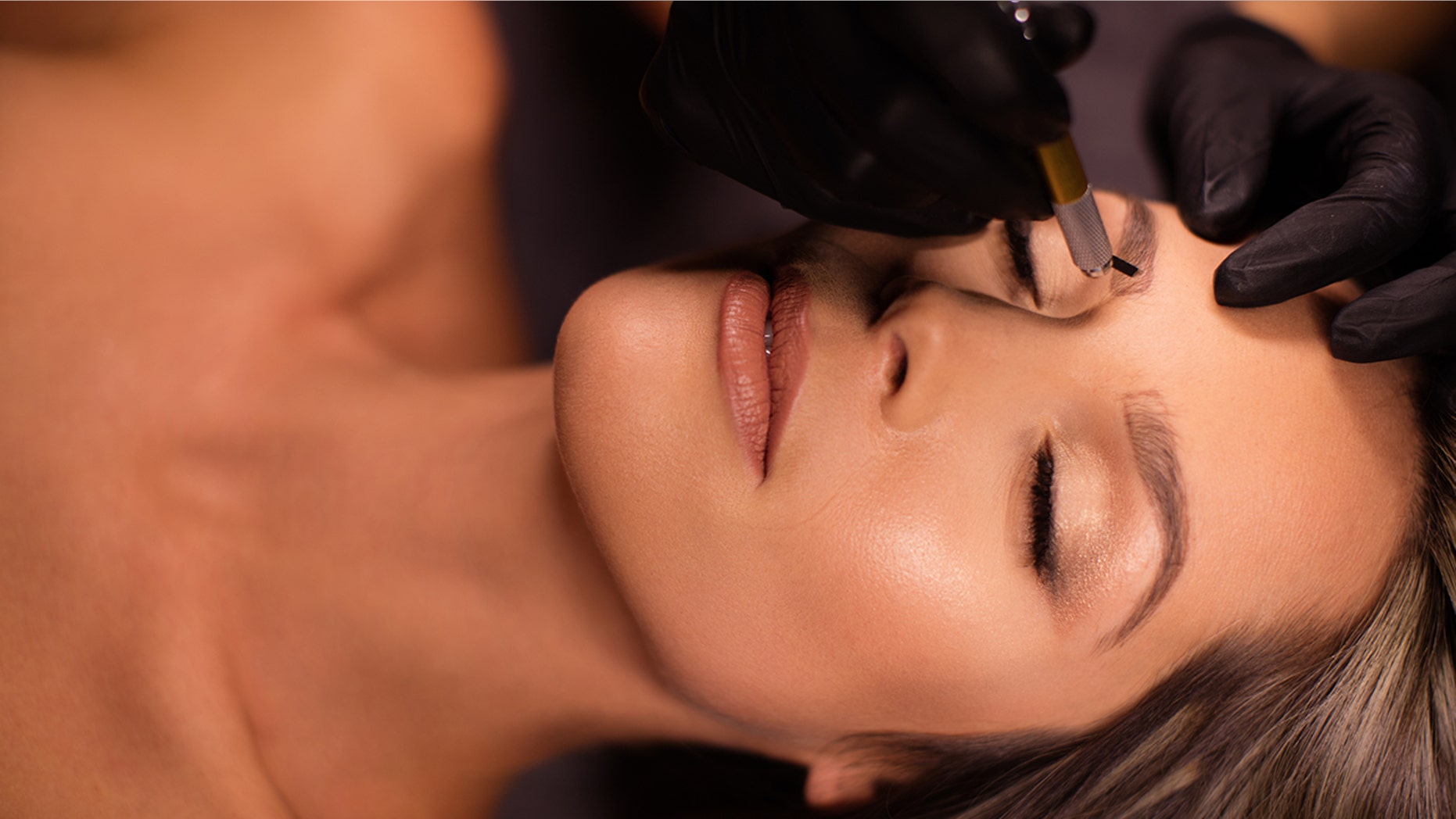 Unless you're Mike Tyson, chances are you'd think twice before getting a tattoo on your face.  Permanent ink on any part of your body is a big commitment, but getting one smack dab in the middle of your forehead just seems like a risky move. But there's a beauty trend that pretty much involves just that, only this tattoo is one you're actually going to want.
Microblading is a type of tattoo that will give you perfectly shaped brows without any makeup. Sounds too good to be true, right? It's not — so long as you're willing to pay the high price tag for this specialty service.
PEOPLE ARE DYEING THEIR HAIR TO MATCH PANTONE'S COLOR OF THE YEAR
The increasingly popular procedure involves a highly-skilled artist drawing individual hair-like strokes of ink that mimic your brows. The process only takes about an hour and a half and works for just about anyone, whether you've got thick brows you want to perfect or brows that are barely there.
"Microblading is great not just for anyone looking to improve or enhance the appearance of their brows, but also for those with fine and gappy brows, and even those suffering from alopecia, as sparse or missing brows can be completely restored," says New York City microblading expert Piret Aava, known to her nearly 34,000 Instagram followers as The Eyebrow Doctor.
To give you the brows of your dreams, Aava uses a pen-like device with a micro blade to scratch and etch the thin lines into your skin. This special tool deposits the color closer to the surface than a regular tattoo needle, which leaves you with very fine, crisp, hair-stroke lines that heal thinner and sharper.
"With this method I can create almost any look, from a very natural light finish or a beautifully bold brow. Each set of brows I design is bespoke to you and your measurements and the color we choose should complement you without any makeup but can easily be amped up for an evening out with a little added brow makeup," Aava says.
Unlike regular tattoos, however, Aava explains that microblading is not permanent and will need to be touched up every year or so, depending on your skin and lifestyle. In some cases, the color can last up to three years.
During the appointment, Aava will spend about an hour drawing out your brow's perfect shape using an eyebrow pencil to ensure you get the look you want. Once you're happy with it, she applies a numbing cream to help ease any discomfort and begins drawing on the hair strokes.
Your brows will look pretty much flawless right after the appointment, but the ink will appear slightly darker than the final results. Over the next couple of weeks, your eyebrows will go through an awkward healing process where they'll begin to scab and fall off before the crisp 'hair' strokes show up again. It's crucial to avoid picking or scratching them during this phase, as you risk damaging the pigment. Patients will also get a cream to apply on a regular basis to keep brows moisturized and protected.
FOLLOW US ON FACEBOOK FOR MORE FOX LIFESTYLE NEWS
After about four weeks, you'll need to go back for a touch-up appointment, as the ink doesn't always take the first time around. But once they're completely healed, hopefully you'll be left with the most flawless brows of your life.