Mexican Dog Survives Machete Attack – Seeks New Home in Canada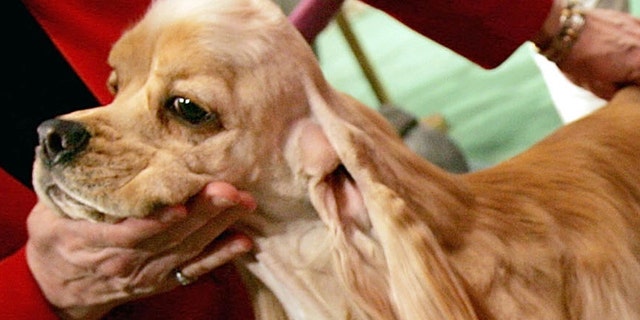 I have a special place in my heart for dogs, especially street dogs in Latin America. So when I heard the story of a pretty little Cocker Spaniel in Mexico named "Hule", I knew I had to share her story.
Hule, (pronounced "oolay,"), means "rubber" in Spanish and is the name of a 2-year-old dog from a town near Cancun called Bonfil. The little gold-colored dog faced a fight for survival after her drunk owner took his anger out on her with a machete, slashing her head and leaving her to die, according to The Toronto Star.
A Mexican veterinary hospital performed the three-hour surgery that saved her life but left Hule with a shaved scalp, stitches and the use of only one eye.
Paco, the Crime Fighting Chihuahua
Now Hule finds herself in Toronto, Canada, with Cats and Dogs International, (CANDi), an organization with a mission statement that reads: "To save the lives of stray cats and dogs in Mexico and the Caribbean through spay, neuter, adoption and educational programs, supported and funded by the tourism industry, travelers and pet lovers."
Hule has traveled a long way to have additional surgeries that will remove chunks of skull from her brain, undergo neurological testing and then ultimately to find a new home.
Chinese-Crested Chihuahua Deemed Ugliest Dog
According to founder Darci Galati, CANDi is the only international animal welfare organization working in Cancun. Established in 2007, CANDi has sterilized thousands of cats and dogs through its spay/neuter program and found homes in Canada for hundreds of animals. CANDi also helps tourists adopt and bring home strays they fall in love with while on vacation.
It sounds like Hule is in good hands.
If all ends well, eventually Hule will be placed with new owners where she will live out her days - happy, safe and loved. While CANDi can't care for and find homes for every stray on the streets of Mexico and throughout the Caribbean, they make a difference one dog and cat at a time. On behalf of Hule and animal lovers everywhere, I thank them for their work.
Tracy López is a bilingual writer living outside the Washington DC metro area. She is the founder of Latinaish.com.
Follow us on twitter.com/foxnewslatino
Like us at facebook.com/foxnewslatino