Meteorologist's post about body-hugging dress goes viral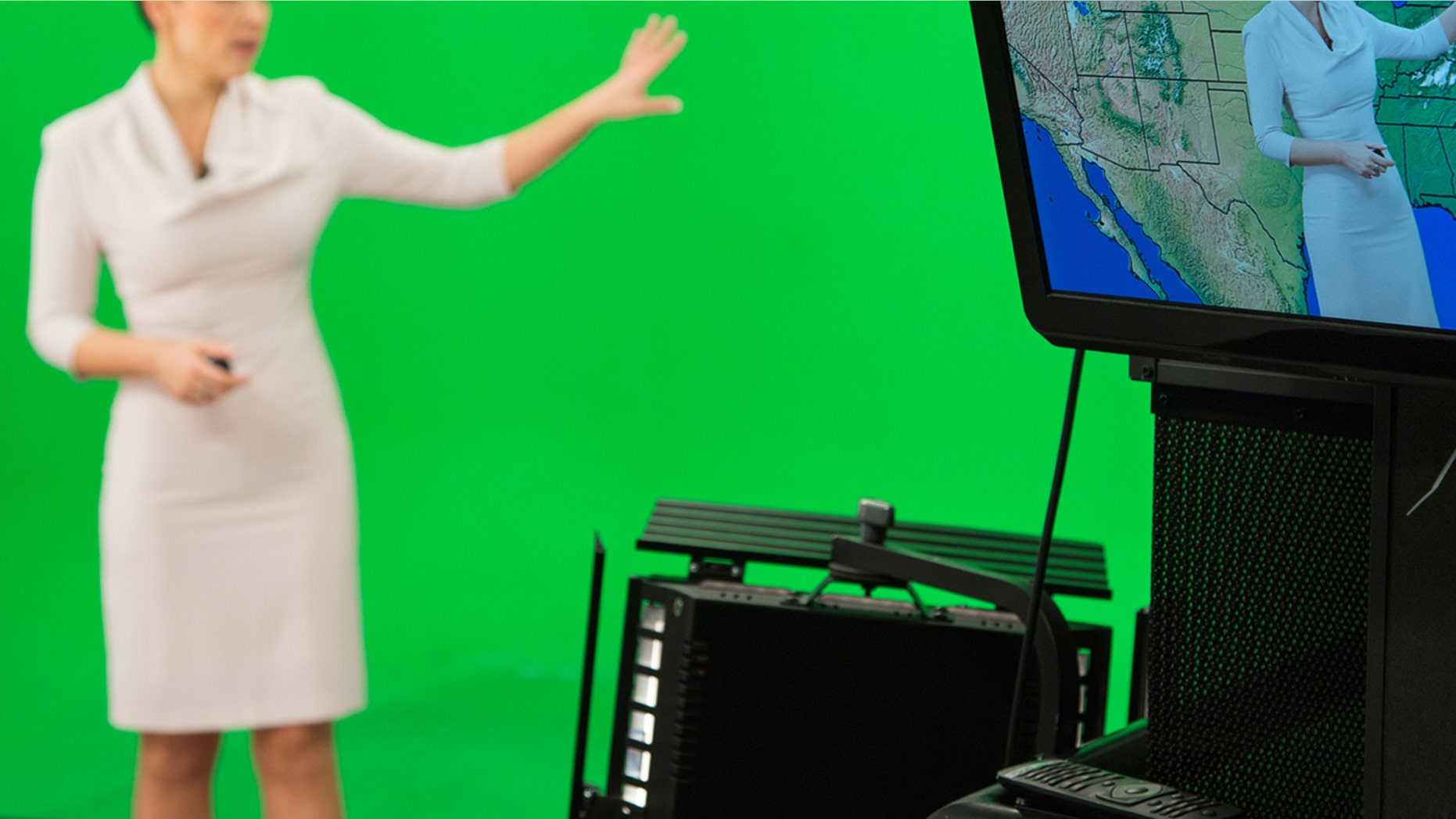 Whether it's too loose, too tight, outdated or out of style, we all have that one item in our closet that we shy away from wearing. But on Nov. 15, one Philadelphia newscaster took that item of hers off its hanger, and wore it proudly to work.
Sharing a photo of herself in a curve-hugging royal blue and black colorblock frock, Fox 29 meteorologist Sue Serio shed a little insight on her history with the dress in a Facebook post that has since gone viral.
TIFFANY TRUMP TURNS HEADS IN NUDE COLORED DRESS
"Late to the party! This dress had been sitting in my closet. I bought it 2 years ago, when I saw the photo of a bunch of female meteorologists wearing the same dress. It was being called "the perfect dress for every figure," Serio wrote. "Still, I was too chicken to actually wear it. Until today. When I found it in the back of the rack and said, 'what the heck.'"
Serio was quick to win praise for sharing her story, with over 1,000 likes and 250 comments pouring in on her post — which also featured a collage of other television reporters in the viral dress — in less than 24 hours.
FOUR VICTORIA'S SECRET MODELS REPORTEDLY DENIED ENTRY TO CHINA AHEAD OF FASHION SHOW
"Sue, not only did you look great … your curves made you one of the best looking women," wrote one user. "You look great, as always!" another chimed in.
Many also asked where they could purchase the fitted three-quarter-length sleeve number themselves.
Serio, for the record, is proud that she overcame her insecurities and mustered up the courage to debut the look.
"When I bought the dress, I liked it, but was a bit self conscious because it's so curve-hugging. I hung it in the closet and would consider it every now and again," the meteorologist told Yahoo Lifestyle. "Not sure why, really, but today I put it on and said 'What the heck. I'm wearing it.'"
FOLLOW US ON FACEBOOK FOR MORE FOX LIFESTYLE NEWS
"It was called, 'The dress that looks good on every body.' I think that might be true," Serio added.