Meghan Markle, Princess Eugenie, and Kate Middleton's engagement rings: Everything you need to know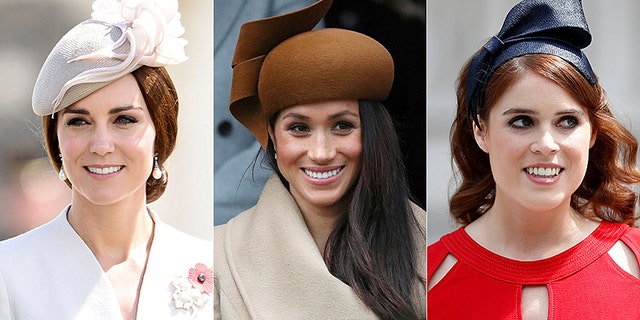 2018 is shaping up to be a special year for the British royal family, as Prince Harry and Meghan Markle marry in May, and Princess Eugenie and beau Jack Brooksbank tie the knot in October. As if family matters couldn't get any sweeter, the Duke and Duchess of Cambridge will welcome their third child in April, around their seventh wedding anniversary.
On the eve of such festivities, Fox News chatted with Kathryn Money, VP of Strategy and Merchandising at ethically-sourced jeweler Brilliant Earth, about one of the buzziest topics in the style world this year — all those engagement rings.
Fox News: Can you speak to the engagement rings of each bride-to-be? These pieces truly seem to reflect their personalities.
Kathryn Money: Princess Eugenie's ring features what appears to be a brilliant, oval, padparadscha sapphire — it's a gorgeous gemstone and very unique, due to its pinkish orange color. Her ring showcases the gemstone in a mixed metal white and yellow gold setting, with a distinctive vintage halo that has pear and round diamonds.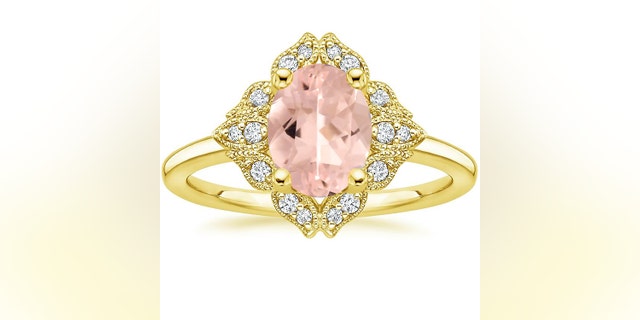 What we love about Eugenie's ring is that it's a beautiful reflection of a general trend we're seeing in the marketplace of brides who opt for rings that express their unique personality and their individual tastes. In particular, her ring incorporates a number of stylistic elements that are becoming increasingly popular among brides today — she's featuring a colored gemstone in lieu of a center diamond, a setting with a distinctive halo or mixed metal. She's even incorporated the very on-trend millennial pink hue into her ring."
Meghan's ring was custom designed by Harry. It features a center cushion-cut diamond that is framed by two round diamonds from Princess Diana's personal collection, and they're set on a timeless yellow gold band, so really sophisticated, very befitting for a princess, while also matching Meghan's chic-yet-relaxed style perfectly. Certainly the fact that the center diamond is from Botswana really sets the ring apart and reflects both Harry and Meghan's shared commitment to social and environmental responsibility.
We also love that this ring is a combination of the old and the new – the diamonds from Princess Diana's reflects a connection to family and tradition, and the stone from Botswana represents a connection for Harry and Meghan and their shared memories together."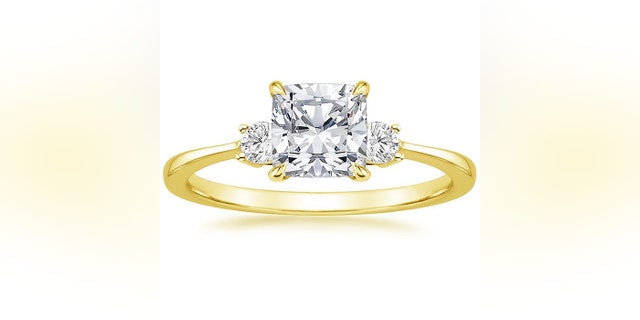 MEGHAN MARKLE WINS PRAISE FOR MESSY BUN
Fox News: For the entire Windsor clan, we're seeing a strong family influence on their engagement rings. Meghan's ring has Diana's diamonds, Eugenie's ring looks just like her mother Fergie's ring from Prince Andrew, Kate has Diana's actual engagement ring. When it comes to engagement rings and wedding bands for everyday couples, do you often encounter such strong homage to family?
Money: The family connection is one of the aspects of these royal engagement rings that we really love — I think for everyday couples, it really varies. Most families don't have a royal collection to select from, but certainly we love the sentiment attached to honoring a family member, or connecting a family heirloom to your wedding.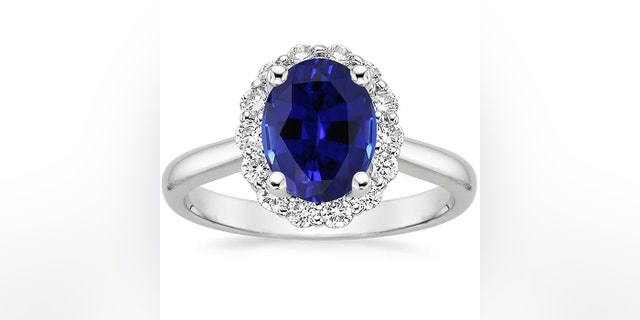 If couples are not incorporating a family heirloom as an engagement ring, there are other ways they can certainly involve heirlooms, such as a pendant or earring on the wedding day, or as your something borrowed or your something blue, which is a really nice way to honor a family member.
Fox News: Estimates for these engagement rings are quite high. How would you gauge them?
Money: As Kate Middleton's belonged to Princess Diana, and there's significance, historical and cultural value associated with that — it's a very difficult ring to estimate, and I would contain that ring as priceless.
For Princess Eugenie's ring, we were estimating the approximate price would be $30,000 to $50,000 U.S. dollars, but it varies and depends on the specific qualities of the gemstone, which is obviously to hard to assess just looking at a picture.
And then Meghan's ring, we estimate that the center is five carats and it's framed by two diamonds that are roughly three quarter carats each; to replicate that ring, we estimate it to be upwards of $120,000 U.S. dollars, assuming that that cushion-cut center diamond has rare, high-quality cut. Given the use of royal heirlooms with Princess Diana'a diamonds, again, her ring has a cultural significance which makes estimating a challenge.
Regardless of whatever a ring costs, it's really about what it represents for the couple, signifying a really important personal step in their life, it's really the most important thing.
KATE MIDDLETON DONATED SEVEN INCHES OF HAIR FOR PEDIATRIC CANCER WIGS, SAYS CHARITY
Fox News: With the help of Cleave & Company of London, Harry is said to have designed Meghan's ring himself. The main stone is from Botswana; do you think it's ethically sourced?
Money: Botswana diamond mining has actually contributed to transforming Botswana as one of Africa's most prosperous economies. Nearly half of the government revenue in Botswana comes from the diamond industry, so, when the country declared independence in the late 196s, the government had used the diamond revenues to institute universal primary education, and make investments in infrastructure and health care.
It's exciting that they have collected a diamond from Botswana because it's a great model for an African nation who has really benefited from their diamond wealth.
Fox News: In 2010, we heard so much about Princess Diana's sapphire ring when Prince William and Kate got engaged. According to Vogue, it was actually Harry who inherited the ring, but he gave it over to Will because he adored Kate "like a sister." What are your thoughts on the matter?
Money: I think the rings are a perfect reflection of each of the princess' unique style. Kate's ring is timeless, and it fits perfectly with her sophisticated, chic style. Meghan ring is very timeless, in that classic, relaxed manner, and connects with the personal: Botswana, a place personally important to Harry and Meghan. Both rings have a connection to Princess Diana, which is wonderful.
FOLLOW US ON FACEBOOK FOR MORE FOX LIFESTYLE NEWS
Fox News: From Meghan's three-stone sparkler to Princess Eugenie's millennial pink diamond, both of the ladies' rings have a definite, personal look to them. Do you think we can expect to see the rings set fashion trends?
Money: Kate's ring was certainly a trendsetter, causing a resurgence in the popularity of colored gemstone rings, the irony being that sapphire, ruby, emerald engagement rings amongst royal families have gone back for generations. I anticipate that we'll see an increase in three-stone rings, as well as an interest in the market for colored sapphires. I anticipate more three stone rings, as well an interest in the more precious, offbeat gemstones — and I am looking forward to it!