Man loses 280 pounds in two years after walking 6,000 miles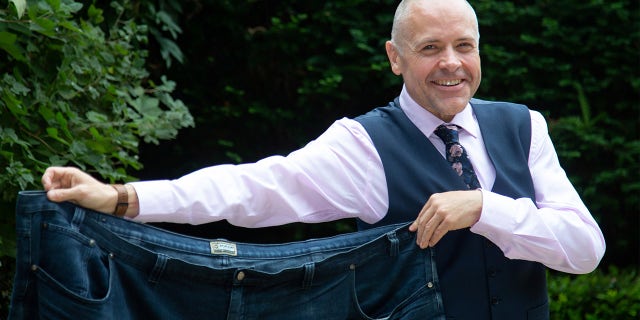 A call center manager from shed more than 280 pounds after walking 6,000 miles in just two years.
Dave Lancaster, 45, used to binge every day on sausages, chips, pies and wine for years, ballooning to a nearly 480 pounds in 2016. The Warwick, England man could barely reach the end of his road before running out of breath. But he is a new man after clocking up an incredible 6,000 miles walking - shedding more than two-thirds of his body weight - along the way.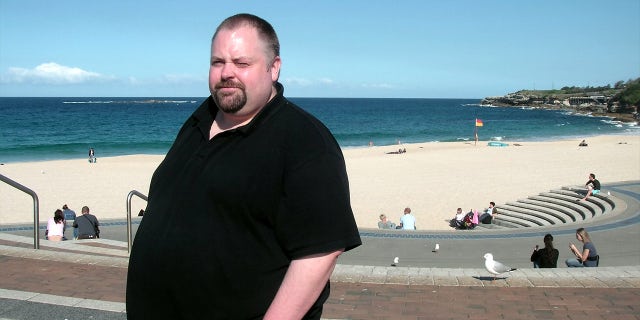 Lancaster, who at his biggest struggled into 8XL shirts and had a 66 inch waistline, now weighs a much healthier 196 pounds and has even reversed a diagnosis of type 2 diabetes.
He was forced to take action two years ago after his weight - which was more than an adult Pygmy hippopotamus - left him suffering a long-list of painful health complaints. These included type 2 diabetes, high blood pressure, crippling joint pain, high cholesterol, gout and sleep apnea – where a person can suddenly stop breathing in their sleep.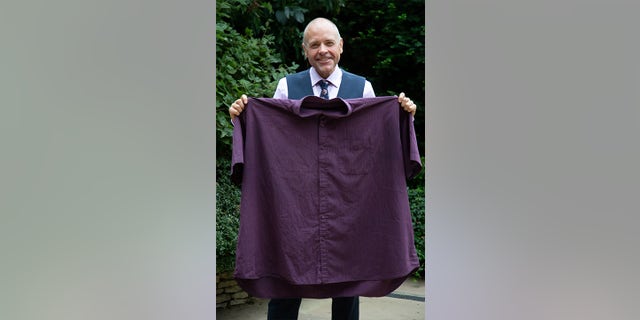 TIMES SQUARE BILLBOARD FOR 'APPETITE SUPPRESSANT' LOLLIPOPS SLAMMED BY ACTRESS, TWITTER USERS
"I found it difficult to walk to the end of my road, I went out so rarely except for work that I was close to becoming a recluse, and I was nearing almost complete immobility," he said. "It felt as though as I was getting bigger and bigger, my world was gradually shrinking."
But Lancaster no longer needs any medication as he ditched fast-food and lost a staggering 280 pounds. He says it's the little things that the biggest difference to his life.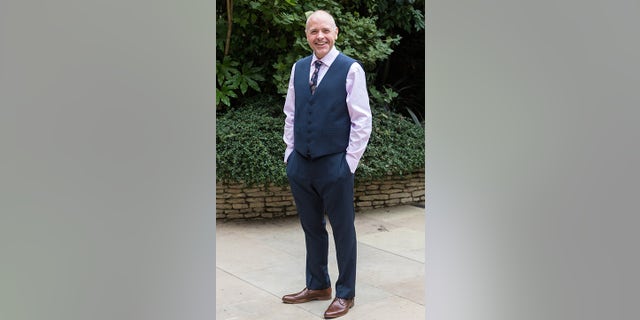 "I can fit in the seat of any car I like and on buses, trains and planes; I don't have to worry about breaking benches or garden furniture anymore," he said. "I can buy clothes on the high street and put my own socks on easily; I can walk miles and run up and down the stairs…the list is endless."
"I've got my life back and I couldn't be happier. The world isn't shrinking anymore; it's getting bigger and bigger by the day!"
Lancaster shed the pounds with a grueling walking routine fueled by Weetabix, fresh fruit and vegetables and lean meat and fish. He started small walking going from bench to bench in his local park. But he never gave up and soon covered 10 miles a day - even scaling Wales' tallest mountain Snowdon.
"I like this form of exercise because instead of costing me, like a gym membership or exercise class would, it saves me money on gas. Now instead of meeting friends at my house, they join me for a walk!"
Lancaster said he couldn't have done it without joining his local Slimming World weight-loss group ran by his former neighbor Angie Baker.
He had tried a string of diets having been overweight all his life apart from a brief period aged 16 to 18. But he was left bitterly disappointed after managing to lose weight on a meal replacement diet in 2007, only to put the weight back on, because it didn't educate him about food.
Speaking of his first Slimming World meeting, Lancaster said: "As I walked through the door, Angie instantly recognized me and it was nice that she hadn't forgotten me despite having not seen each other for years."
FOLLOW US ON FACEBOOK FOR MORE FOX LIFESTYLE NEWS
"However, I got a huge shock when I stepped on the scales and discovered I was nearly 42 pounds heavier than I'd expected – I couldn't believe what I'd done to my body and, that evening, I'm not ashamed to say I cried."
The call center manager has now been named its Slimmer of the Year. He marked the day with a celebration walk with all of the friends who've walked with him as he clocked up the miles.
And thanks to the changes he's made Lancaster's health has also improved dramatically and he no longer needs to take any medication. His blood sugar reading has dropped from 94 to 25, meaning he displays no type 2 diabetes symptoms. He also no longer wears glasses – an unexpected side effect of his reduced blood sugar levels.
This story was originally published by SWNS.