Kylie Jenner slammed (again) for blush names 'Barely Legal,' 'Virginity' and 'X-Rated'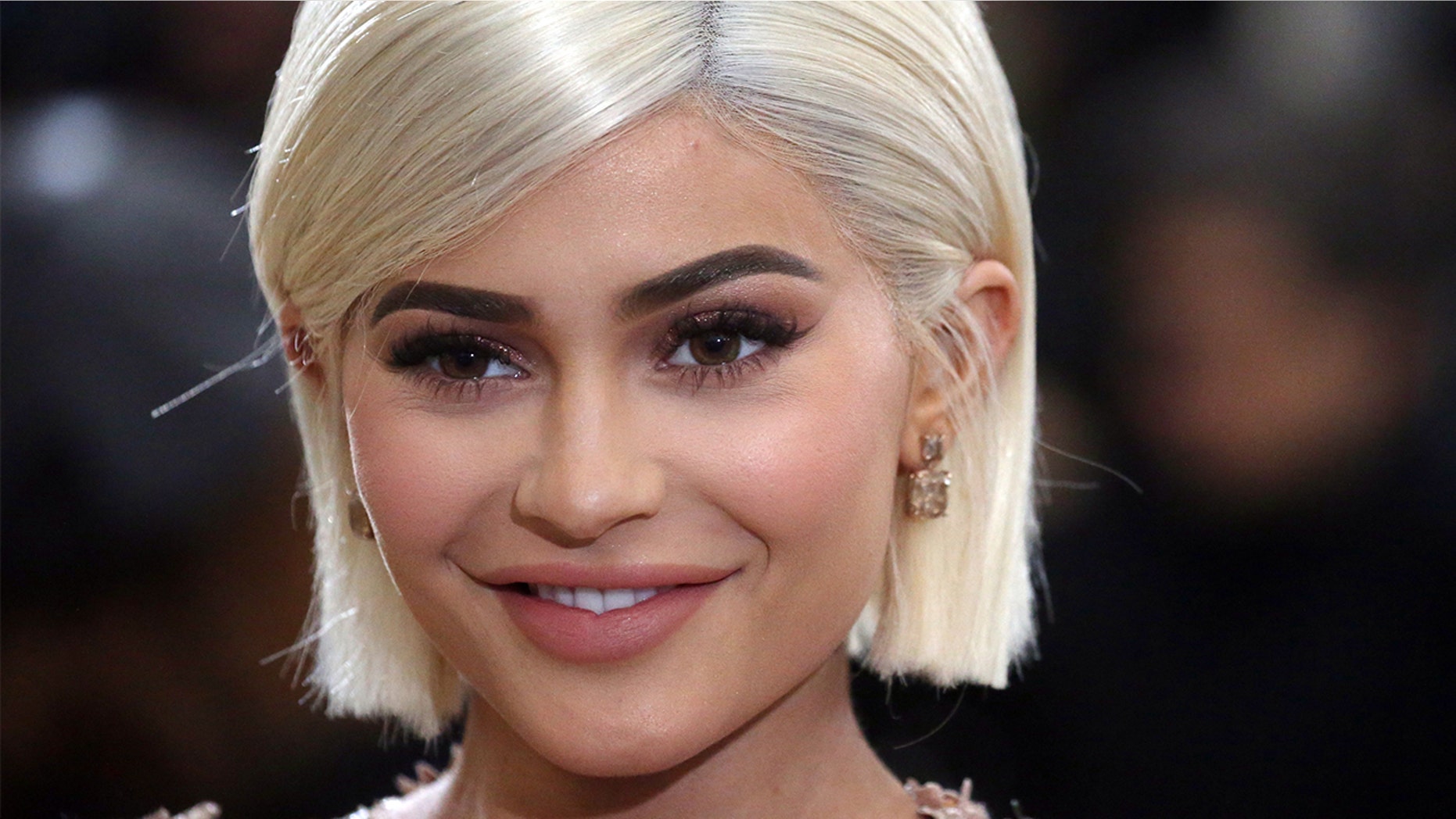 Kylie Jenner might be a mom now, but that hasn't kept the 20-year-old reality star away from controversy.
After recently promoting her Kylie Cosmetics Pressed Blush Powders on social media, Jenner started receiving backlash from fans over the products' inappropriate names, like "Virginity," "Barely Legal" and "X-Rated."
PAINFUL NEW ENGAGEMENT RING PIERCING TREND GROWING IN POPULARITY
The blushes have been out for about a year — and they were criticized when they first came out, as well. But since posting about them again on her Instagram account, Jenner brought the names back to people's attention.
The majority of those calling out the names are upset by the fact that the young star doesn't seem to take into consideration the age of many of her fans.
"Seriously @KylieJenner, choose better names for your products. You have 12+ year old fans!" one person wrote on Twitter.
"Kylies new blushes which are aimed to her tween/teen market, are called HOT AND BOTHERED- X RATED-VIRGINITY-BARELY LEGAL. Wth is wrong with her?" another wrote.
However, not everyone thinks the names are a problem. One fan pointed out that cosmetics brand NARS has a popular blush shade called "Orgasm" and another called "Deep Throat."
FOLLOW US ON FACEBOOK FOR MORE FOX LIFESTYLE NEWS
While Jenner has been out of the spotlight for the last several months during her secret pregnancy, she's no stranger to controversy. The young star has been called out for both cultural appropriation and stealing designs for her clothing line.
Jenner's reps did not immediately respond to Fox News' request for comment.