Keeping up with the Barbies: Ken gets a virtual makeover, and maybe a real one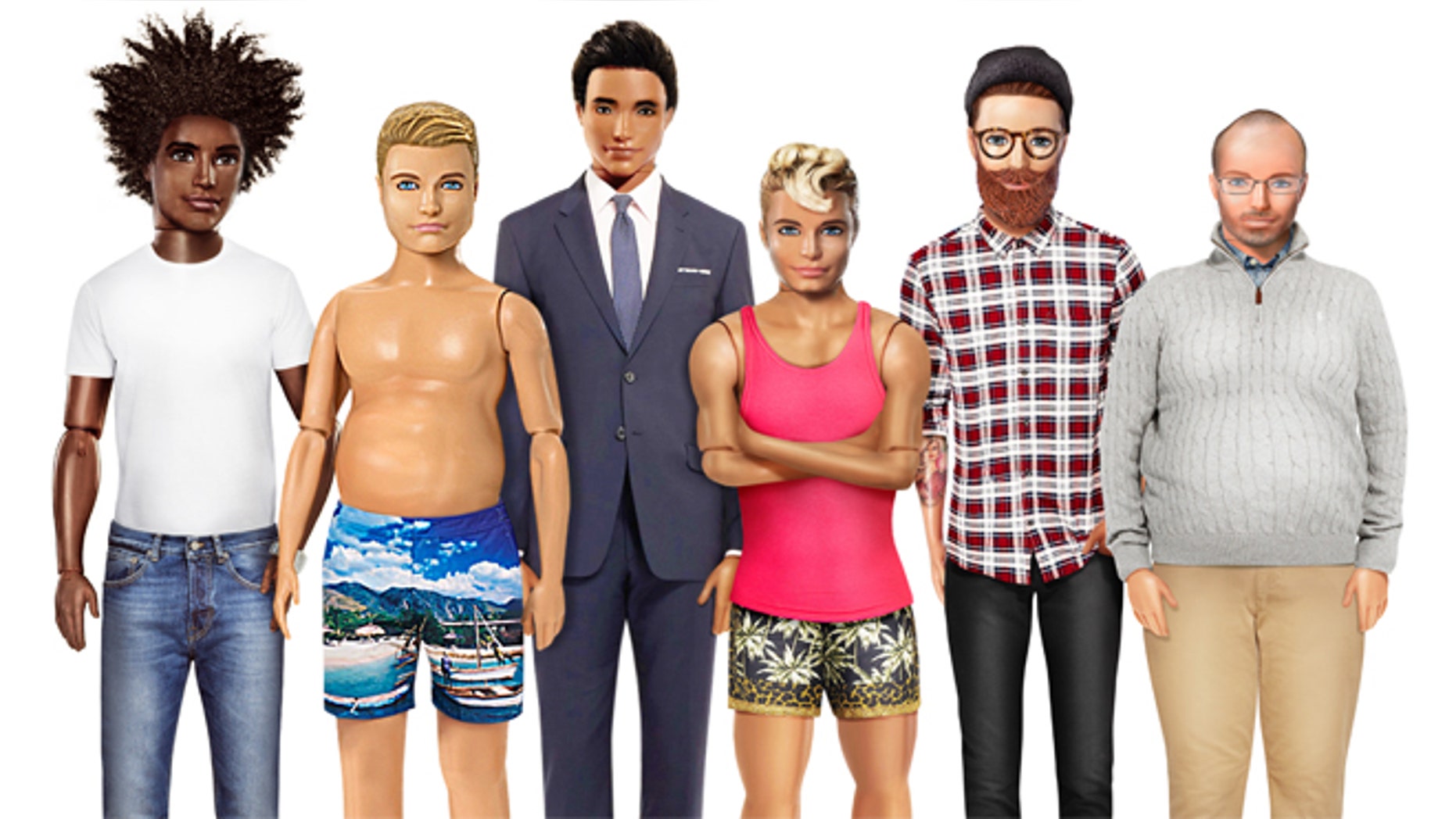 Ken.
So unrealistically near-perfect, even as his more famous counterpart Barbie finally is starting to reflect real young women.
But now that Mattel has released a diverse line of Barbie dolls, the fashion e-commerce site Lyst has made mockups of Ken dolls with different shapes, sizes, skin color and facial features.
There's the dome-bellied Ken, the African-American Ken, the dad bod Ken, the hipster and other variations.
Lyst executives got the idea after people responded strongly to diverse Barbies, then thought, "What about Ken?"
Ken's looks have changed little since he was introduced to the world by Mattel in 1961 as the supposed boyfriend – or was it the pretend boyfriend – of Barbie. He has had a never-wavering tall, fit frame and whatever variations there have been in his looks have been mainly limited to his hair color – which ranges all the way from blond to brown.
"Men need plastic role models too," Katherine Ormerod, Lyst's editorial director, told Mashable. "Ken has been a top menswear influencer for over 50 years, but, like Barbie, he needs a makeover every now and again."
Lyst employees came up with the Kens by examining the most popular fashion styles among men in a number of demographic trends.
"We've been inundated with requests for us to produce and sell the dolls, which gives a real insight into the appeal of the more diverse Kens," Ormerod said. "Hipster Ken seems to be the favorite by a long way. We think it might be down to the pin-up Barbie tattoo on his forearm."
But don't pull out your wallet just yet – these Kens aren't yet available.
Still just a concept, Lyst execs say the overwhelmingly positive response to the diverse Ken mockups has prompted them to consider actually producing and selling them.
"It's clear from the response that the world needs more Kens," Oremerod said.
Like us on Facebook