Hollywood leaders: Don't blame Academy for a lack of diversity, blame studios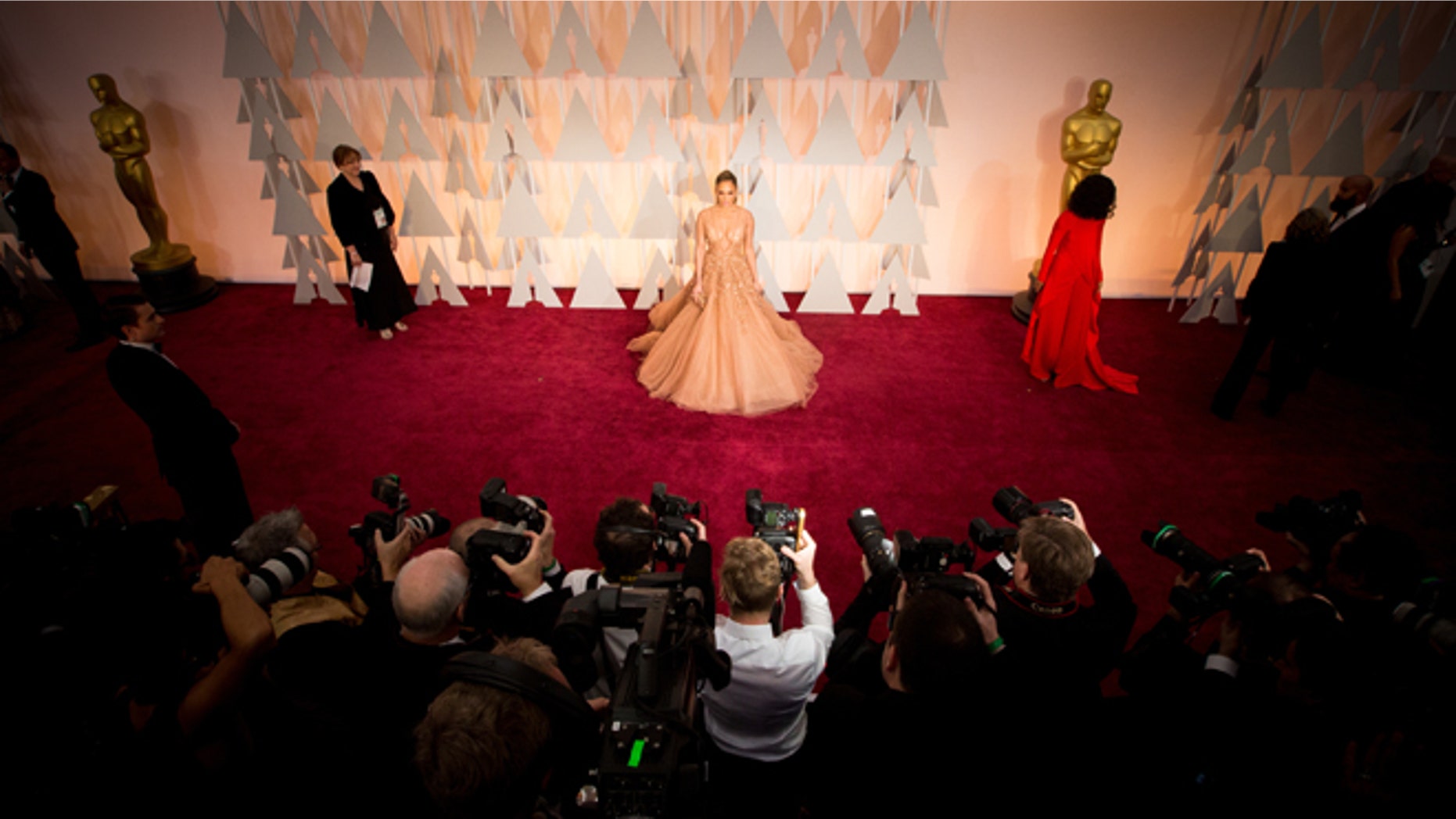 The Academy of Motion Pictures Arts and Sciences is under fire for the lack of diversity among the top acting categories for this year's Oscar awards.
Twitter erupted with accusations flung at the Academy for its exclusion on minorities and many A-list stars decrying Hollywood for going in the "wrong direction."
"If you think back 10 years ago, the Academy was doing a better job," actor George Clooney wrote in a impassioned statement for Variety. "Think about how many African-Americas were nominated."
In 2005, Morgan Freeman and Jamie Foxx won acting Oscars while Catalina Sandino Moreno, Don Cheadle and Sophia Okonedo were among the nominees.
For his part, the Rev. Al Sharpton declared the Oscars snub "a cultural insult," and told the New York Daily News that it "reflects a 21st Century with 50-year-old culture."
However, Clooney and other industry leaders argue that there is a wider, systemic problem fueling a lack of diversity in films: the studios.
"I would also make the argument, I don't think it's a problem of who you're picking as much as it is: How many options are available to minorities in film, particularly in quality films?" he wrote.
He continued: "There should be 20 or 30 or 40 films of the quality that people would consider for the Oscars. By the way, we're talking about African-Americans. For Hispanics, it's even worse. We need to get better at this. We used to be better at it."
It a sentiment echoed by Alex Nogales, president and CEO of the National Hispanic Media Coalition, as well as Felix Sanchez, co-founder and chairman of the National Hispanic Federation for the Arts.
"We could blame the Academy, but the problem is the studios," Nogales told Fox News Latino on Tuesday. "Studio executives are predominately white, male. You see can see why we don't see more movies with Latinos get a green light."
"We [Latinos] have to make the noise just as loud as the African-American community," he added. "We are also people of color, who make up 18 percent of the U.S. population. How can we be locked out?"
Sanchez told FNL on Monday that pressure needs to be put on agents to get their Latino – and other minority actors – into leading roles, and on studios to have non-white directors working the camera.
"We struggle at the threshold of just being cast. There are no Latino roles that get the recognition [to be nominated]," he said. "Many of these big studios have Latinos in roles, but many times they are not even a secondary lead, they are a tertiary castmember."
Latino stars – and the fans who go see these movies – should be just as outraged as the African-American community that the "fabric of the United States" is not being represented in films, both said.
The growing sense of anger and disillusionment by fans and stars alike over the lack of "people of color" for this year's nominees prompted Academy president Cheryl Boone Issacs to promise "big changes."
"While we celebrate [the nominees'] extraordinary achievements, I am both heartbroken and frustrated about the lack of inclusion," she said in a statement released Monday. "This is a difficult but important conversation, and it's time for big changes."
Nogales praised Isaacs for the work she has done as president to further increase diversity among Academy members saying her "heart is in the right place."
However, the definitions of "people of color" and diversity need to be expanded to mean more than just "black Americans."
"We have to define what we mean by 'people of color,'" Nogales said. "Is it that we're not Latino enough? Is it that we're not brown enough? We have to do this and complain as well. This is not fair. We have to be included."
Sanchez says that the conversation needs to be expanded beyond the black-white paradigm to include all minorities.
"It's inaccurate to say that the Oscars are without diversity," he said, mentioning nominations for Mexican filmmakers Alejandro González Iñárritu and Emmanuel Lubezki for "The Revenant." "They represent a unique diversity which we celebrate."
When asked why Latino actors have not joined in on the conversation on the lack of diversity, Sanchez said many are afraid to bite "the hand that feeds them" because of the lack of roles and opportunities available.
"There are few heavyweights in the community that can make those kinds of statements. Nobody [else] wants it to hinder their career," he said.
"All actors know the problem, but many hold their peace, which is lamentable," Nogales added.
He said the likes of Eva Longoria, Jennifer Lopez, Edward James Olmos (who was nominated for best actor award for "Stand and Deliver" in 1988) and America Ferrera are just the handful of "big stars" who can push the conversation forward.
"We don't have that many voices that would make it louder," Nogales added. "It's a pulga [flea], it's not the top dog."
While the conversation about diversity is not a new, it is one that many are willing to continue having until change takes place.
"We have to stay on it," Nogales said. "We need to demand to be included. We have to call them out."